One Of George Lucas's Many Star Wars Sequel Trilogy Ideas Had Luke Skywalker Dying In Episode IX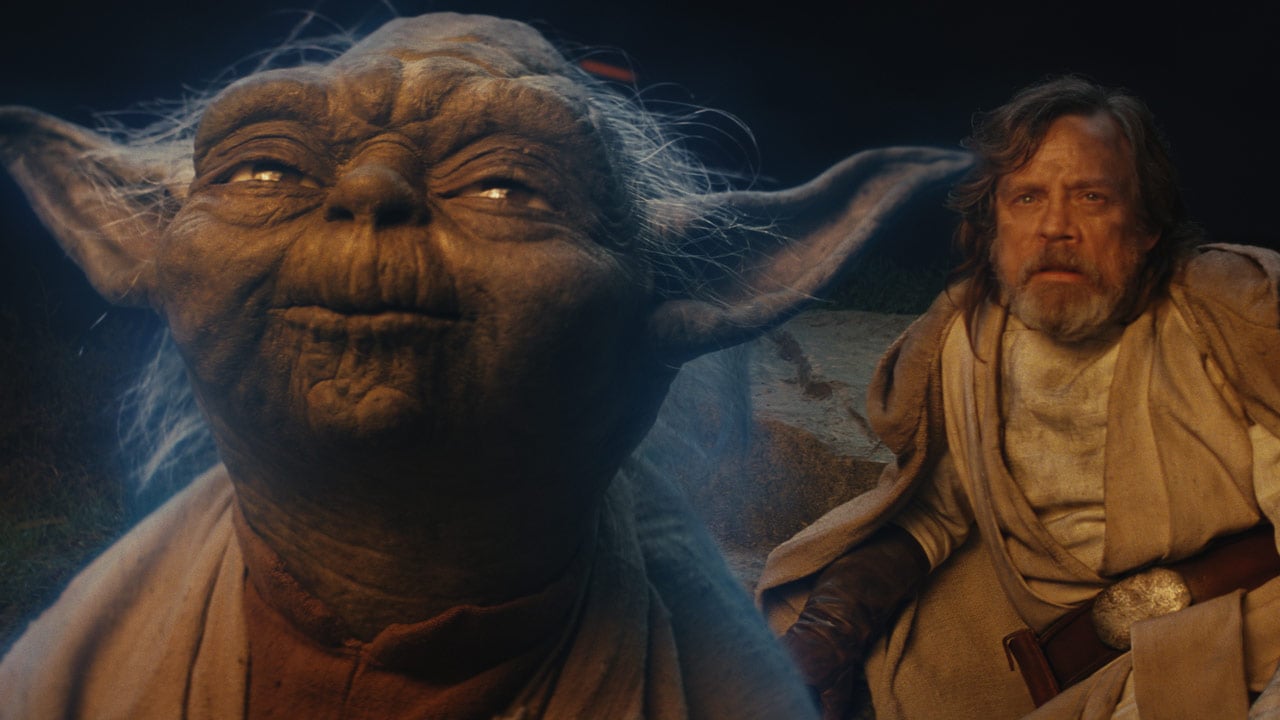 In a new interview with IGN, Mark Hamill reveals that at one point, Luke Skywalker was intended to die in Star Wars Episode IX under different, unspecified circumstances. Aside from The Last Jedi ultimately having Luke become one with the Force at the end of the film, the story element that would have necessitated Luke's death was ruled out for an entirely separate reason: Carrie Fisher's death leading to Leia being excised from Episode IX.
IGN recently spoke to Hamill about The Last Jedi in time for the film's release on home video. When asked about how J. J. Abrams approached Luke (in the limited time he was in The Force Awakens) and how Rian Johnson approached him in the sequel, he added a brief tangent noting an interesting direction that George Lucas had for his character arc in the ninth film of the series:
"I happen to know that George didn't kill Luke until the end of [Episode IX], after he trained Leia. Which is another thread that was never played upon [in The Last Jedi]."
It's worth distinguishing that Hamill did not specify which version of Episode IX this was going to be – from the time that the movie that we now know as A New Hope was going to be treated as if it were Episode I of the series, to the point where he made an outline for Episode VII (a reworked version of which would serve as the basis for this trilogy), there were a number of ideas for what the ninth film would have been like. At one point, the Sequel Trilogy was never, ever going to happen, because the movies were "officially" about the story of Anakin Skywalker. There were even plans for there to be a fourth trilogy of films as part of what we now know as the "Skywalker Saga" – and while the Sequel Trilogy is indeed a thing, it seems like Lucasfilm are intent on ending the numbering of the story at that point, even when it's likely that there will be an inevitable continuation of the story.
One thing I'd like to point out is that, in reply to another article covering this subject, a user on Twitter posted analysis hypothesising that this was an ending that was planned for the story, but not the ending, so to speak. The whole thread is worth checking out, but the most important part is directly below:
I have no doubt Mark Hamill was told this by George Lucas at some point but to call this the "original" ending is disingenuous. https://t.co/Zplojpiojv

— Brandon Bird (@Brandon_Bird) March 26, 2018
Quick note – Pablo Hidalgo retweeted the above thread, which suggests that Brandon Bird hit the nail on the head with his analysis. Still, Hamill's wording implies that this may have been on the cards as a sequel to Lucas's version of Episode VII that was never made. But regardless as to whether or not Luke died on any given version of Episode VII, the idea of Luke training Leia isn't necessarily something that The Last Jedi ruled out – the door's open for him to return as a Force Ghost (and I'd be surprised if they didn't ultimately take that route now, especially given Fisher's passing and the gap that leaves in the story), and he very well could have helped Leia in ensuring that future Jedi are trained. But with Carrie Fisher dying, and the decision to not use Leia in Episode IX out of respect for her memory, the story will have to take a different route. Suffice to say, Hamill wouldn't have been able to bring this up at all if he knew that this was part of Disney's current plan, which at this point we can safely rule out.
Grant has been a fan of Star Wars for as long as he can remember, having seen every movie on the big screen. When he's not hard at work with his college studies, he keeps himself busy by reporting on all kinds of Star Wars news for SWNN and general movie news on the sister site, Movie News Net. He served as a frequent commentator on SWNN's The Resistance Broadcast.