Ava DuVernay Isn't Interested In Directing Star Wars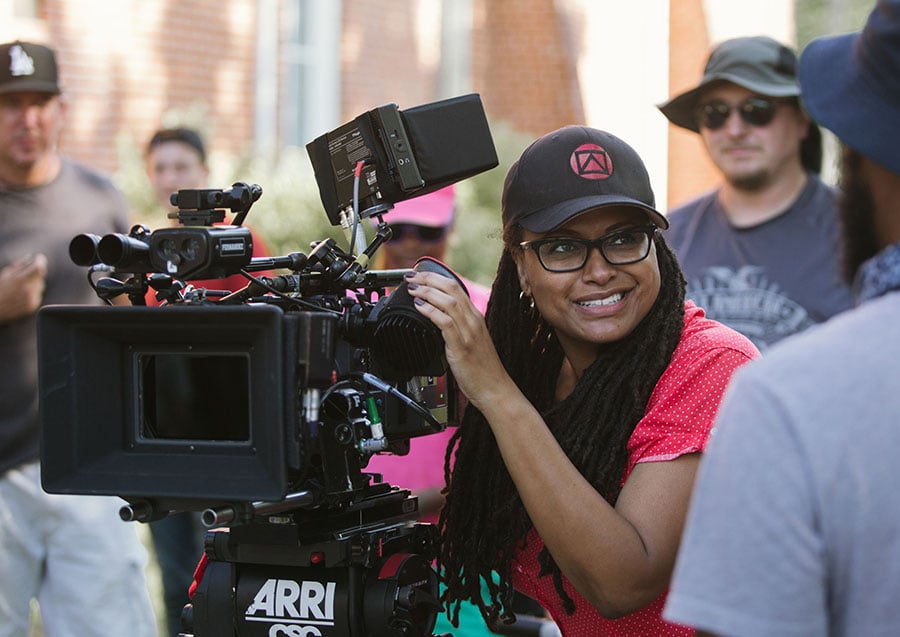 Director Ava DuVernay has revealed that she doesn't have plans to direct a Star Wars movie in spite of making a suggestion toward J. J. Abrams about the climactic lightsaber duel in The Force Awakens… And perhaps that's for the best.
Not that long ago, we heard rumors that Lucasfilm is quietly looking into some directors and writers to handle future Star Wars projects, but there's not a plan to reveal them just yet because Lucasfilm isn't ready to announce the plans it has for Star Wars movies after Episode IX. One of the only names that were publicly discussed was DuVernay's, with her movie A Wrinkle In Time apparently serving as a litmus test to see if she was capable of handling a bigger movie, as the company has proudly stated that it is the first $100M+-budgeted movie to be handled by a nonwhite, female director. And many a fan has included DuVernay as a pick for their "Top Whatever People To Direct A Star Wars Movie Next", so it almost seems natural to assume that she'd be right for the project.
Unfortunately, regardless of whether or not DuVernay passed Lucasfilm's internal litmus test, she just revealed that she doesn't think she's right for Star Wars through her Twitter:
Star Wars is not for me. But, very happy you dug WRINKLE IN TIME. xo https://t.co/CcrhVbY5hT

— Ava DuVernay (@ava) March 7, 2018
Thus far, DuVernay's most recent (and most expensive) movie A Wrinkle In Time has received mixed reviews from critics, with the visuals and creativity used to bring the world to life being praised, yet elements tied to the story itself coming up short of the promise she's shown with her earlier work like the MLK biopic Selma or the documentary 13th. Perhaps a more lukewarm reception to her film has cooled her on the idea of doing another major tentpole picture for a while, or perhaps DuVernay wasn't as invested in the Galaxy Far, Far Away as we were previously led to believe. Audiences might be more supportive of her film, but ultimately, it's her call to make whether she looks to develop a movie for this iconic setting. We at SWNN wish Mrs. DuVernay the best of luck in her future endeavors all the same.
Grant has been a fan of Star Wars for as long as he can remember, having seen every movie on the big screen. When he's not hard at work with his college studies, he keeps himself busy by reporting on all kinds of Star Wars news for SWNN and general movie news on the sister site, Movie News Net. He served as a frequent commentator on SWNN's The Resistance Broadcast.