The Last Jedi Director Rian Johnson on Directing the Legendary Luke Skywalker, Developing the New Characters, and – Michael Jackson?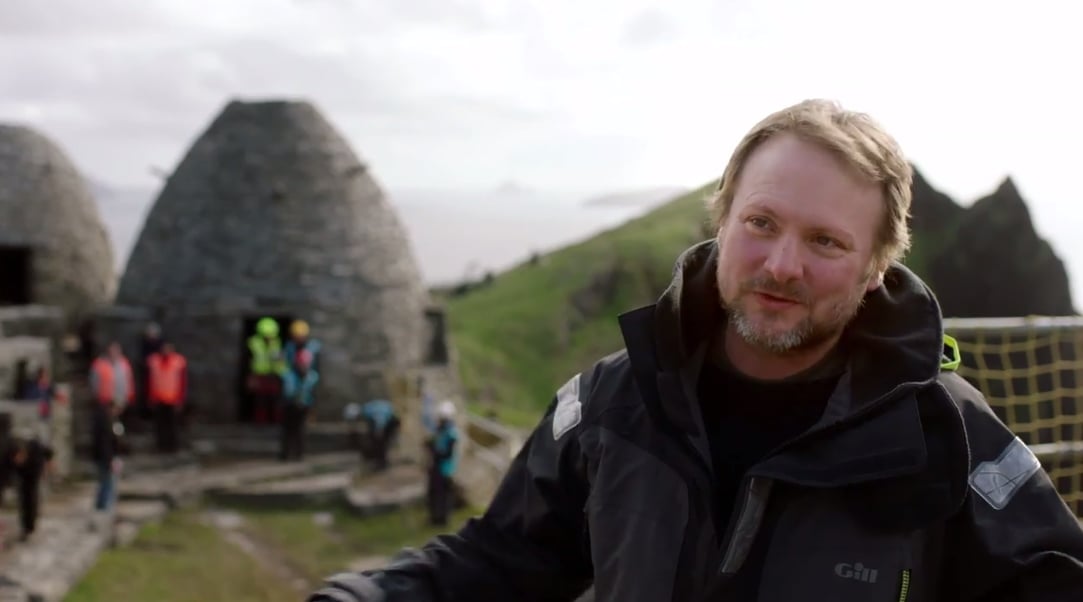 (Beware, this article does not contain spoilers for The Last Jedi, but there might be spoilers in the comments section below)
In a rather lengthy interview with Rian Johnson on StarWars.com, the director of The Last Jedi takes a look back on his experience working on the film and gives a little insight into his future with the franchise. Hit the jump to read some of the highlights.
(from StarWars.com):
When asked about how he went about developing the film's story, Johnson had this to say…
"I had an instinct as to where it made sense for it to go, but I was very much just trying to really, genuinely, get into the heads of the characters in VII. I just made a list of all the things I knew about all the characters, including Luke. Because, obviously, you don't learn much about Luke in VII, but you learn a lot about the circumstances under which he's made this decision to take himself out of the fight. So my goal was really just to make something that felt like a straight line going forward from VII that made sense to me. Rather than come up with some crazy take on what it would be and then figure out how I get there, I was really just trying to continue the line forward in a way that made sense."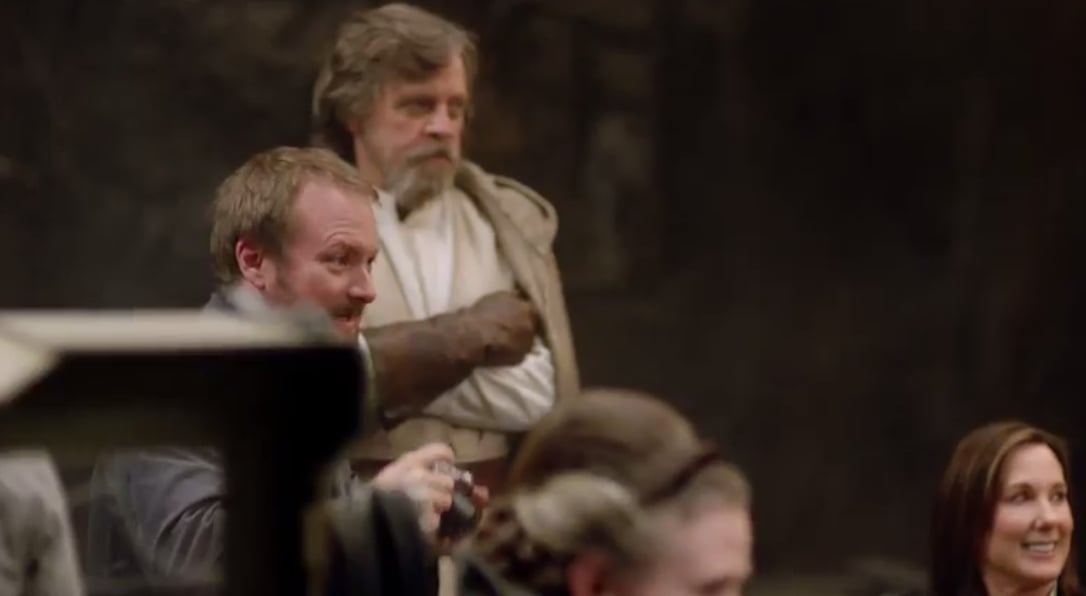 Johnson went on to talk about what it was like directing the legendary Luke Skywalker…
"I mean, it was phenomenal. It was a really intense working experience, just because during prep and during rehearsals we had a lot of conversations like this. A lot of conversations about the character. And we collaborated and we argued and we did everything you can imagine. Through that, first of all, we formed a really good connection, and second, we both, by necessity, had to really understand where he was and where he was coming from.

Mark was so wonderful to work with on set. He was so trusting. Especially with this character meaning what it does to Mark, and his life, the fact that he could step back into that character's shoes and trust some young schnook [Laughs] with the direction of that character, and put himself into my hands. I still can't believe he had the graciousness and the trust to do that. But it was a wonderful experience."
After talking about the legacy characters for a bit, Johnson was asked about his creative decisions concerning the new characters in the saga…
"Well, the other big half of the movie, that we have shown less in the marketing but I'm really excited for people to see, is Finn's story. Finn is such a big part of The Force Awakens, and he's such a huge part of this movie. His side of it, in a way, is just as thematically interesting to me as the Rey/Kylo/Luke side of it. I kind of am enjoying the fact that we haven't tipped our hand much as to what he goes through in this movie and that people are going to experience it fresh."
The director jokingly elaborated on the importance of the new story elements by quoting the late Michael Jackson…
"Yeah. All the nostalgia stuff was fantastic and really fun and wonderful. But the new stuff, the new relationships, and what we got to build, I guess, as opposed to what we got to visit. As Michael Jackson said, "That's where the jelly is." [Laughs]

Quincy Jones said when they were doing the intro for "Billy Jean," Michael just wanted to let it play and keep playing on and on. Quincy Jones was like, "That's too long, that intro…" and Michael was like, "Yeah, but that's where the jelly is. That's what makes me want to dance." [Laughs] I love it."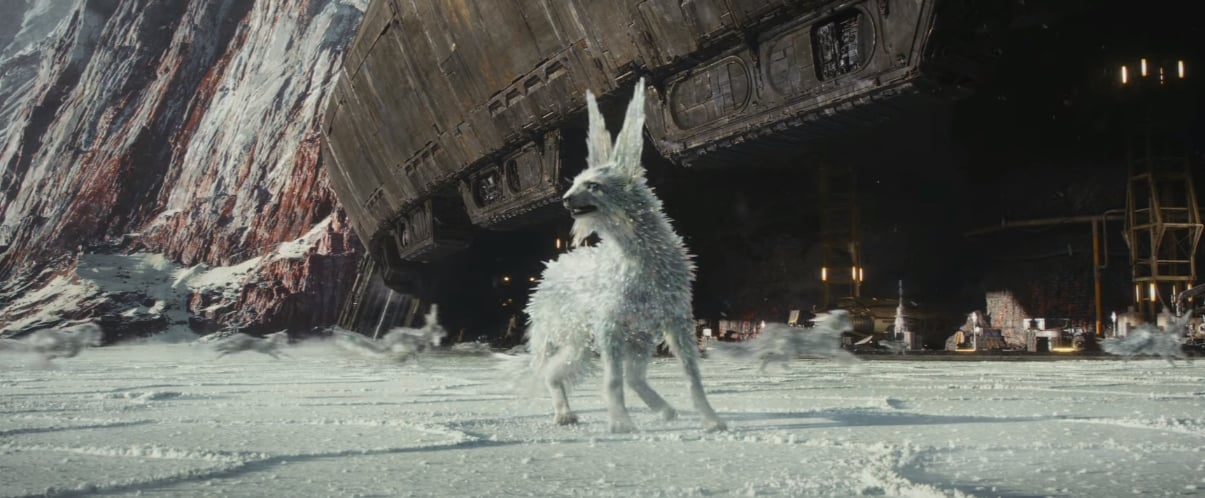 Speaking of new elements, Johnson also talked about some of the new ships, creatures, and locations in the movie. Here's what he had to say about the crystal foxes (vulptices) from the planet Crait…
"They're beautiful creatures, man. They live on Crait, which is a mineral planet. Crait started with a very graphic idea of red underneath white, and how that could transform during the course of a battle. But the bigger idea behind it is it's a mineral planet, and when it snows, it's salt that's snowing down on you, and any crevice is filled with crystals. So it was just a logical thing of how would a creature evolve on that planet. The idea of it being kind of a crystal chandelier with fur seemed really beautiful and worked with the story."
And to no one's surprise, Dave Filoni (Star Wars: Clone Wars, Star Wars: Rebels) adored them…
"During the design of it I wasn't talking to Dave, but when he saw [the crystal foxes] he was very excited about them, [Laughs] and that made me think I was on the right track. But then, he's got his whole thing where he loves wolves, so he thought they looked wolf-like and I think that got him excited. So he's biased. [Laughs]"
Johnson was also asked about the strong red and white motif in the marketing for the movie. Here's what he said about how that came about…
"It was something that developed… It went back to the script, I guess. The idea for Crait, very early on, was a visual idea that was there even before I started writing the script. Snoke's throne room, which is the other big red environment, was something I had that I was fixated on. The idea of this theatrical space. Snoke uses theatricality, and so it's this very striking, graphic, bold space, and red felt right to me for that space, as well. It's probably a combination of me just liking bold, graphic design like that, and the natural development of it. Red just felt right for this middle chapter. It felt kind of dangerous."
He also took a minute to give his initial impressions on Michael Kaplan's golden robe costume design for Supreme Leader Snoke…
"I love that. When Michael Kaplan showed that to me, he like, squinted at me, and said, "What about this?" And I was so excited, just because the idea of bringing a splash of theatricality to this character, and the idea of him not being exactly what you'd expect… He would have looked fine in just black robes. We could have very easily done "evil bad guy 101," and just stamped it on there. To me, though, it was much more interesting to kind of squint at him and say, "Wait a minute. What's this guy's deal, exactly?" [Laughs] To have a little bit of Ming the Merciless in there was more interesting to me."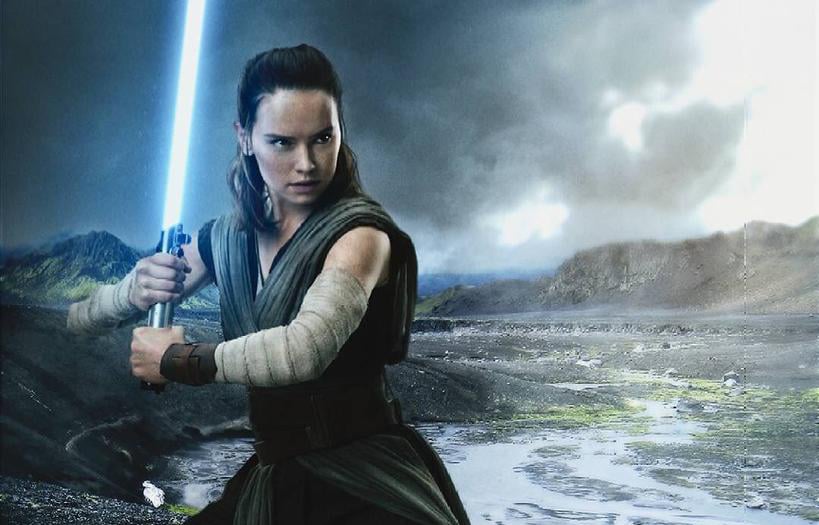 Not passing up the chance to talk about the duel leads in the movie, Johnson spoke to the natural continuation of Rey and Kylo Ren's stories moving forward…
"With each of them, there were things that I really responded to in The Force Awakens. Both individually as characters, and also in their interaction in the interrogation scene that they have in The Force Awakens. I thought the dynamic between them was very interesting and the opposing forces, flint striking off each other with the two of them, combined with this power on opposite sides that they both share, was very interesting."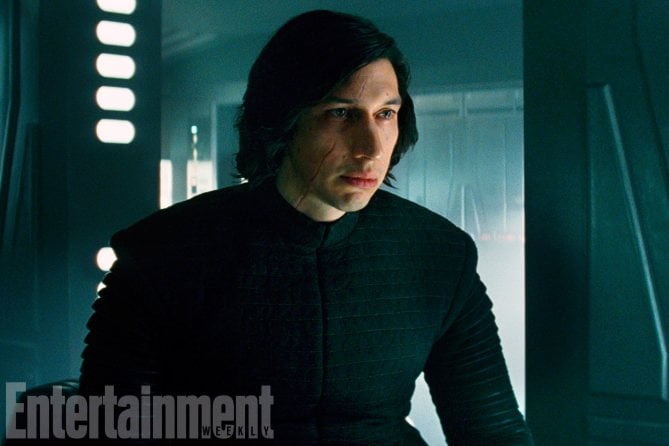 Lastly, here are Johnson's comments on the possible redemption of Kylo Ren and the astronomical hurdles he would have to overcome should that ever happen…
"You know, we hate Kylo's guts coming into this. [Laughs] He's interesting because the villain is always interesting, but also because, I think, you can see his flaws and his vulnerabilities…

"…He gets his ass kicked. He has his butt handed to him, absolutely, by someone who should not have been able to hand him his butt. [Laughs] So he's in a very different place than Vader, but I think we hate him maybe even more than we hate Vader coming into this…

"…I felt like my work with this was to evolve the character from where he's at, to push him further along, which you always need to do with any character, and, I guess, get inside his head a little bit more. Even to do that, you can't just say, "Okay, yeah, he killed Han Solo, but he's a nice guy." Or, "He had these issues, so you gotta understand…" I mean, you can't make that appeal. You have to come into it with the knowledge that this guy has some very big strikes against him and you have to work forward with that."
Johnson also took a moment to discuss how he came to be helming a brand new Star Wars trilogy in the future, but it's not really anything we haven't heard before as the director is being quite hush on specifics this early in the game. He did reveal, however, that his involvement with it came about from the simple fact that all parties involved on The Last Jedi just had a blast working together and wanted to find a way to do it all over again. Rian pitched to Kathleen Kennedy an idea about an all-new trilogy with characters we don't know from places we've never been, and that's really all it took to guarantee his future job security. No doubt, they have a lot of confidence in the director and his new addition to the Star Wars saga.
It's nice to see that the future of the saga that we all know and love seems to be in very capable hands. I can't wait to see what comes of The Last Jedi and thankfully, mercifully, the wait is almost over!
Be sure to check out the full interview HERE.
Jordan Pate is Co-Lead Editor and Senior Writer for Star Wars News Net, of which he is also a member of the book and comic review team. He loves all things Star Wars, but when he's not spending time in the galaxy far far away, he might be found in our own galaxy hanging out in Gotham City or at 1407 Graymalkin Lane, Salem Center, NY.