Review – Star Wars: The Last Jedi – A Generationally Unifying Masterpiece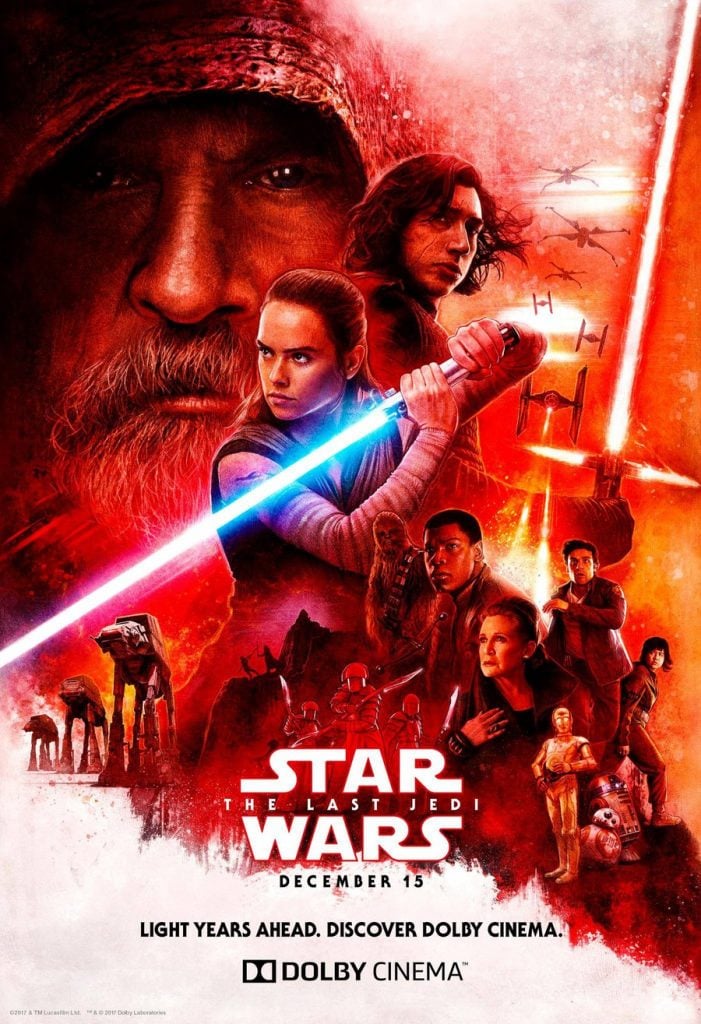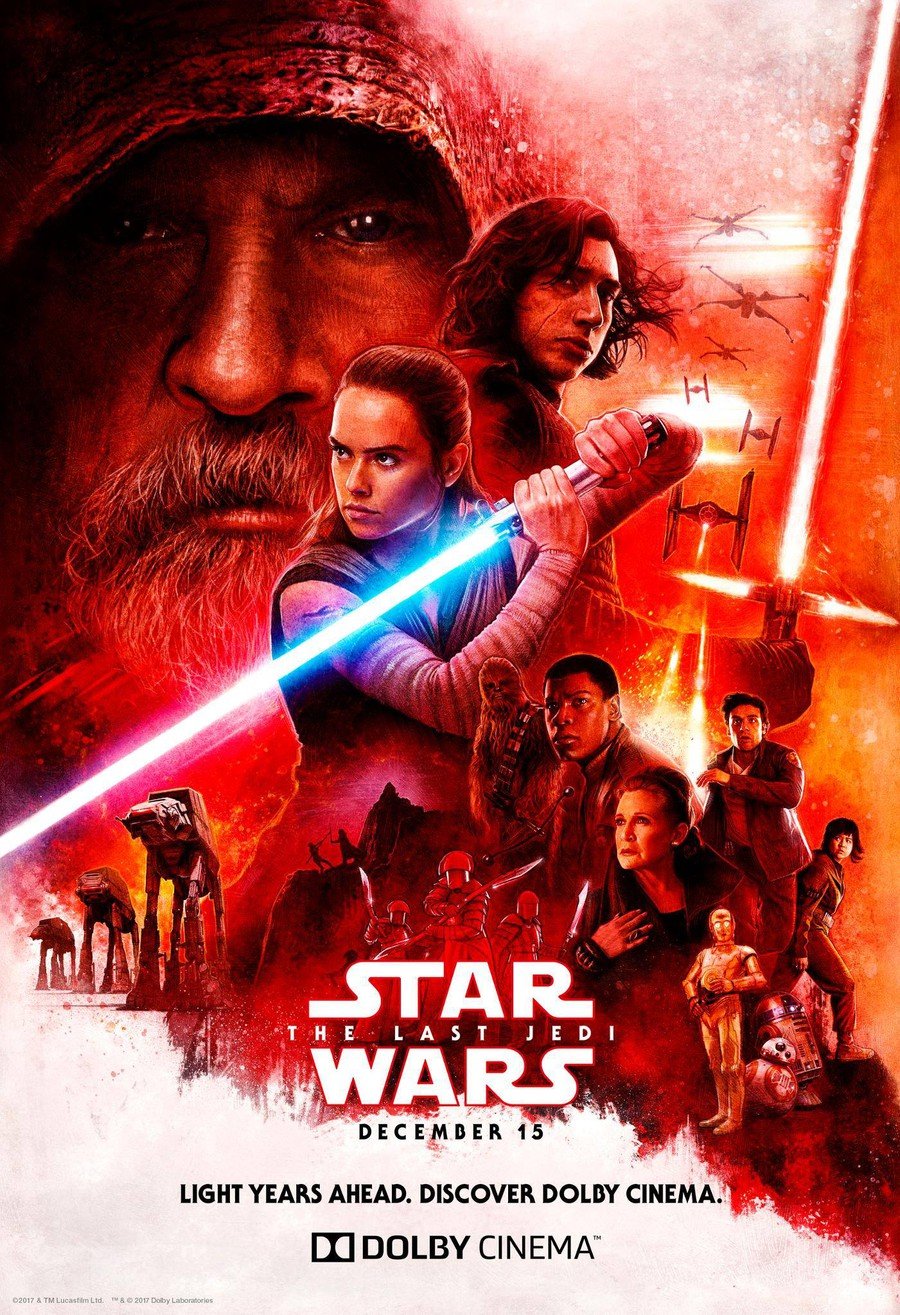 This is a non-spoiler review
Whether you are an old-school original trilogy stalwart, a proud "prequelist", or a sequel trilogy newbie, The Last Jedi will challenge your Star Wars conventions. Rian Johnson has created the most uniquely different Star Wars film, and it's the generationally unifying masterpiece we needed.
In the beginning Star Wars was a boy, a girl, good versus evil, a classic tale told in a galaxy far, far away…
But Star Wars has evolved. Writer and director Rian Johnson has plunged his hands into the clay, molding a new vision for the episodic saga we have grown to love over the last forty years. The Last Jedi is different, unfamiliar at times, but kept necessarily close enough to home by the escapism and boundless adventure this franchise has provided us for decades – an adventure that began the moment Luke Skywalker agreed to learn the ways of the Force and join Ben Kenobi on his mission to Alderaan.
After The Last Jedi's crawl faded into space and we panned away, I was immediately pulled in to what would instantly become my favorite opening to a Star Wars movie, and it's not even close. I wasn't in a shockingly tight and void-of-legroom balcony theater seat any more – no, I was launched right back into the Star Wars galaxy, with an opening sequence packed with a cocktail of old western fun, action, humor, excitement, and drama. It brought back those feelings, that it was undoubtedly Star Wars, but in a new way.
Through this entire saga, I have never felt more concerned for the rebels than I did in The Last Jedi. There is a seriously palpable sense of despair that resonates from starship crashes to character clashes. In the original trilogy, perhaps due to a wide-eyed sense of childhood optimism, I always knew that somehow they would find a way, that ultimately everything would be all right. That feeling is now gone. Rian Johnson aptly applies a new layer of thoughts on warfare that is foreign to Star Wars. Sure, you may win a big battle, but at what cost? The Resistance destroyed the Starkiller Base, but the New Republic is hanging by a thread. Johnson challenges us to accept being uncomfortable and absorb this new sense of urgency in the saga, and he does it unflinchingly without filters or hesitation.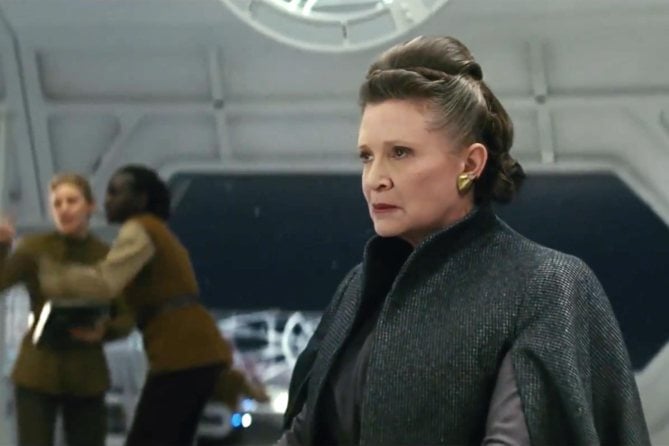 In the throes of despair, the brink of annihilation, as long as there is hope, there will always be light. Who better to instill that feeling of hope more than Leia? Carrie Fisher's presence as General Leia brings a certain feeling of stability, a sense that as long as we have her, everything we be okay. Continuing what J. J. Abrams started, Rian Johnson effectively uses the legacy characters and the new alike. These aren't fan service cameos; Leia's presence is more important than ever, and she's never seen dark times like this before. But remember, the Force is strong in her family.
Although the movie will have you on the edge of your seat with genuine concern for these characters, you can ease your stress levels a bit knowing that this is also the funniest Star Wars movie of all time. I am not talking about Jar-Jar Binks stepping in feces – I am talking earnest and well placed comedic moments and anecdotes that will not only make you laugh out loud at times, but leave a smile on your face without realizing it long after the moment has passed. Rian Johnson appears to have this innate ability to know when to take his foot off the gas, like knowing when it's time to end a conversation and move on. There is humor mixed in throughout the film and at times in some of the most unexpected places, Johnson's way of giving you periodic breaks from clenching the armrests of your theater seats. BB-8 will endlessly charm you, and there is an absolutely perfect moment between him and Poe that will warm your heart forever.
In addition to spunky droids, the creatures in the film add a richness across all of the planets we visit in the movie. Johnson's use of porgs is perfect (yes, you will love them), in addition to the plethora of fantastic new creatures we are introduced to along the way, from Canto Bight gamblers and space horses, the adaptable vulptices of Crait, and the other inhabitants of Ahch-To. While I loved the porgs, I really took to the fathiers. You'll see why, but there are aspects of the story that will make you really care for these creatures for more reasons than one. I also really enjoyed the caretakers of Ahch-To. I couldn't help but appreciate them and their moral obligation to tradition and duty, reminding me of the old knight at the end of Indiana Jones and the Last Crusade.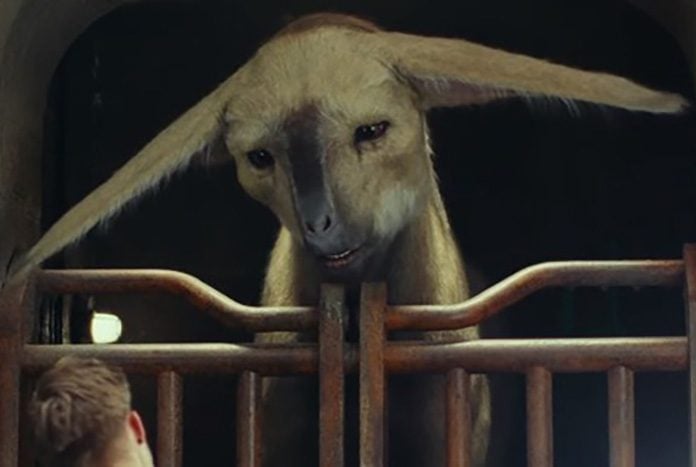 Creatures and droids are wonderful and help make Star Wars special, unique, and fun, but the element of the film that Johnson deserves the most credit for is his execution of the endless amount of character arcs that he needed to propel forward. Johnson had a full plate to tackle in The Last Jedi, not only continuing the stories of Rey, Kylo, Finn, and Poe, but new characters Rose, Holdo, and DJ – oh yeah – and Leia and the last Jedi himself Luke Skywalker! Somehow, Johnson cuts no corners and is able to effectively move each character's story forward without forcing anything, and does so in a fulfilling manner. That's what makes him such an excellent writer, as he was able to map the story and flesh it out in a way that gave each character the time and treatment they deserved. There are a lot of movie franchises out there that would have benefited from Rian Johnson's style of storytelling execution, and we are eternally lucky to have him in Star Wars.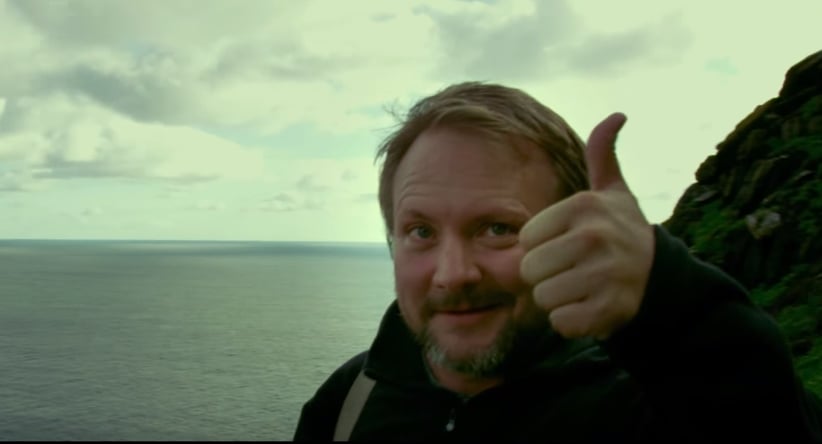 The chemistry between actors John Boyega and Kelly Marie Tran is genuine from the moment they meet. Finn and Rose, two different personalities from opposite ends of the spectrum coming together on a mission, challenging and inspiring each other in ways that neither of them would have ever expected. Finn, a First Order turncoat who became famous within the Resistance for his heroics at Starkiller base, and Rose, nothing more than a mechanic in the Resistance, but perhaps more of a believer in the cause than the big deal himself! Kelly Marie Tran was wonderful, displaying an array of emotions, and will undoubtedly be a highlight of the film for so many reasons, including being a surprising source of inspiration to make Finn fully invest in the Resistance after everything he's been through since we first met him as FN-2187 in The Force Awakens.
Poe Dameron was the most surprising character to me. Often an after-thought when discussing sequel trilogy characters, Poe Dameron's time has arrived in The Last Jedi, and it wouldn't be a reach to say he may quickly become a new fan favorite for many. Oscar Isaac was utterly fantastic, and any shortage of Poe we felt from The Force Awakens has been completely extinguished in this episode.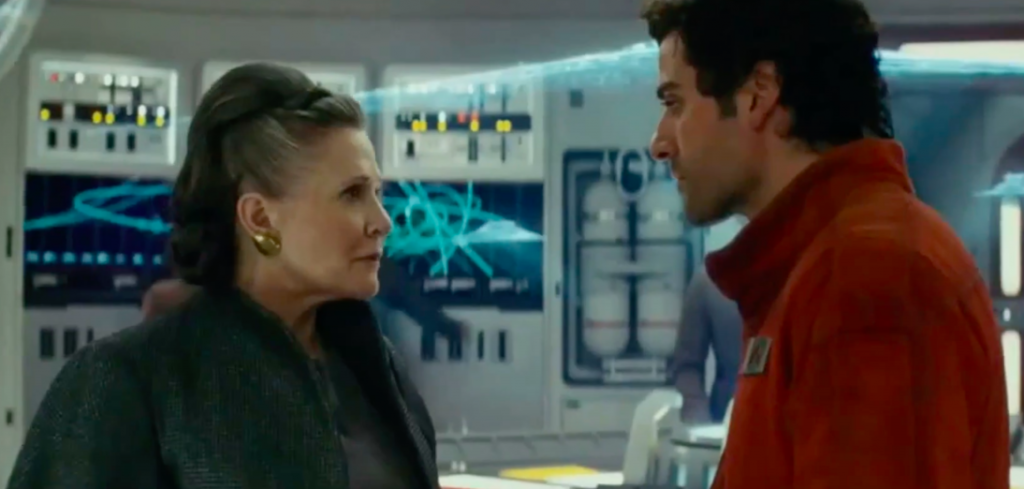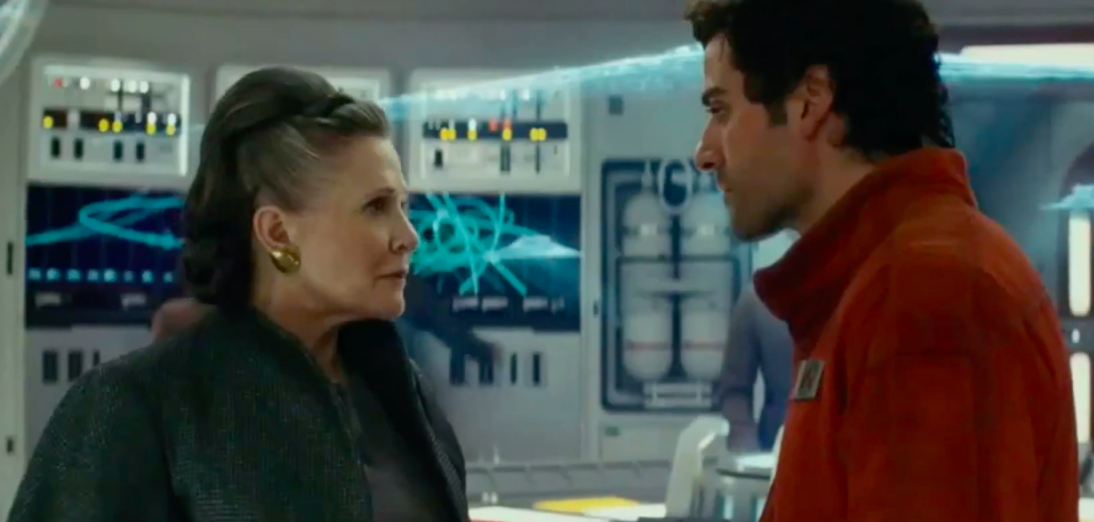 The performance capture by Andy Serkis for Snoke was good, but the character left me wanting more. Rian Johnson was quite open this summer explaining he doesn't delve too deeply into Snoke in this movie, so I didn't expect a lot going in. That aside, I was very pleased with the CGI work for the character. Typically with a motion/performance capture, the eyes are the ultimate flag/giveaway that they are clearly an animated feature. As great as Tarkin was in Rogue One, the eyes were the giveaway. That is not the case with Snoke. His face looks real, especially in close-ups. I think Rian Johnson and ILM knew how important it was to make Snoke physically believable/tangible looking, and the attention, time, budget, and effort they paid towards this effort pays off big time. There are no Dwayne Johnson Scorpion King effects to be found here, but you already knew that!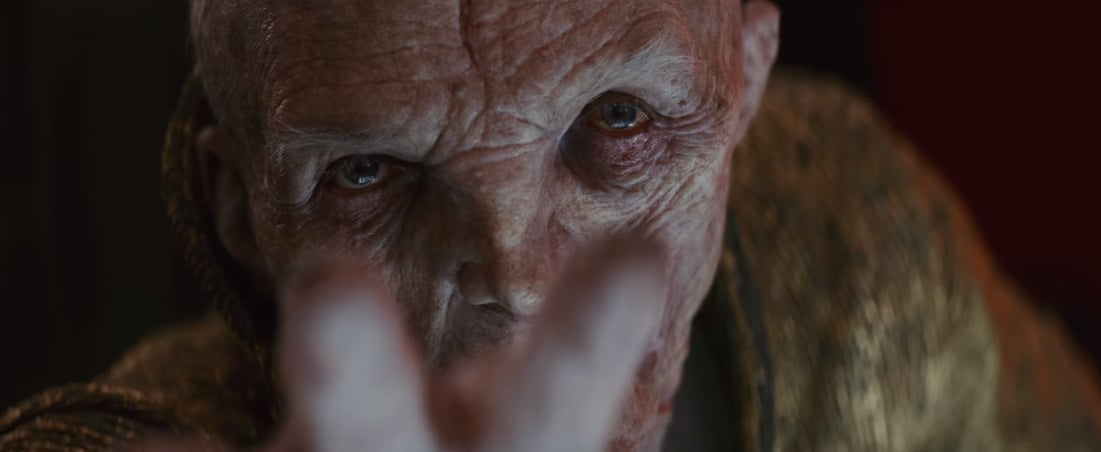 Holdo and DJ were a lot of fun, but I was left unfulfilled by both of them. I thought DJ was entertaining, but both characters seemed like plot pushers to me more than impact players. Both Laura Dern and Del Toro's performances were great, but the characters themselves left me wanting more; perhaps I built their impact up too highly in my expectations of the story.
Rey's collision course with Kylo Ren kept me uneasy, guessing which way the pendulum would swing throughout. It is tense and concerning. I wanted to scream to Rey the way Luke does. RESIST! I also surprisingly found myself empathizing with Kylo Ren (even though he killed my hero Han Solo). Both Daisy Ridley and Adam Driver were dynamic in the film, their working chemistry was evident early on, and both actors looked natural in the film's fight scenes. The hard work they put in showcased in the behind-the-scenes reels was well worth it.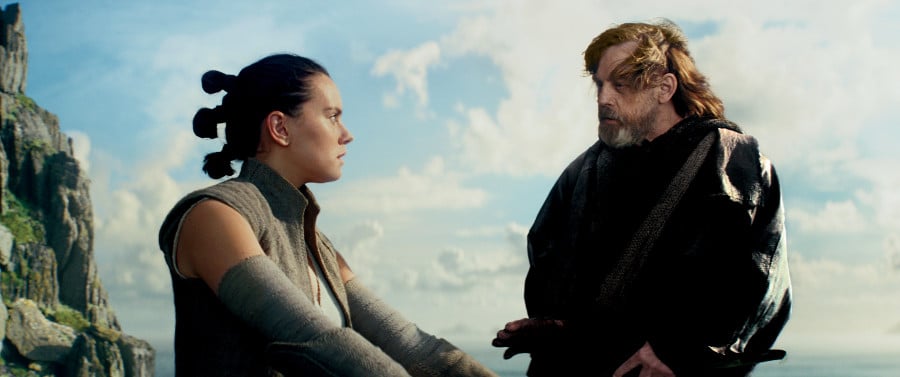 A complex villain, Kylo Ren is tormented by his legacy and constant virtue of earning the respect of his master, Supreme Leader Snoke. While he told us to let the past die in the trailer, the events of his past that we discover in The Last Jedi alters the way we will look at everything, including the relationships between him, Rey, and Luke.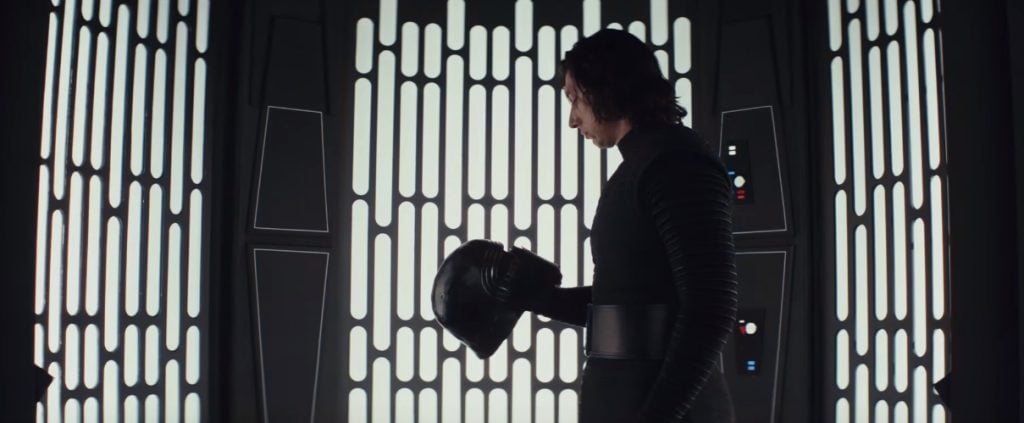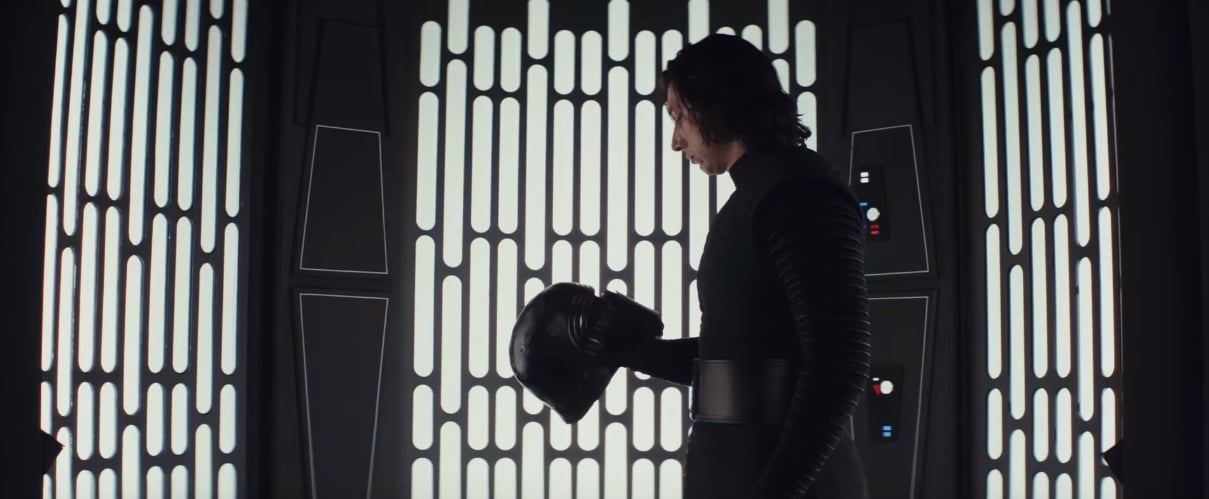 "This is not going to go, the way you think."
Luke was right.
This takes me to the film's namesake, Mark Hamill. As we have seen and heard in the film's promotional campaign, this is a jaded, defeated Luke Skywalker. In George Lucas's first trilogy, Luke evolved quite a bit. In the span of the three films, he went from the whiny farm boy that annoyed Han Solo in the cockpit of the Falcon to a Jedi that would ultimately help restore peace and freedom to the galaxy. In Return of the Jedi, we saw a much more developed version of the character, more reserved and stoic, but still full of hope and the never-ending will to pursue the goodness in his father. It was without a doubt Hamill's best portrayal of Luke to date…until now. Mark Hamill blew me away, and combined with Johnson's story and direction, Hamill delivers his greatest performance as Luke Skywalker ever, exponentially beyond the depths we've seen previously.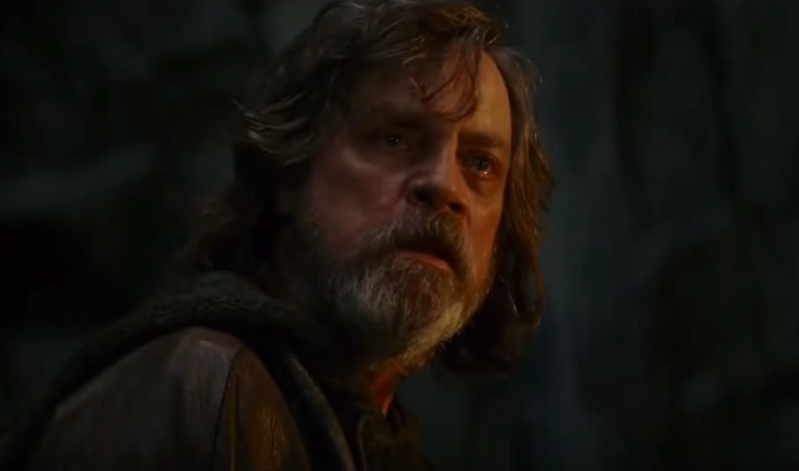 Finally, the lifeblood of Star Wars…the music. John Williams employs the themes introduced to us in The Force Awakens, which have now fallen in line as story guiding vehicles as much as the classic themes from the original trilogy and prequels, masterfully blended and applied seamlessly into the narrative in a way that only he can achieve without pulling you out of the scenes. The epic fortes and crescendos dancing their way through the score's pages pacing this heavily layered non-stop adventure! New themes didn't come pouring out as they did in The Force Awakens, because frankly we didn't really need many, though there is a new theme for Rose that stood out in particular. The "March of the Resistance" is used perfectly in one spot, elevating the power of the scene, and vaulting it up my list as one of my favorite compositions. We also get a return of the "Jedi Steps" theme that brought us to the emotional end of Rey's journey to find Luke in The Force Awakens.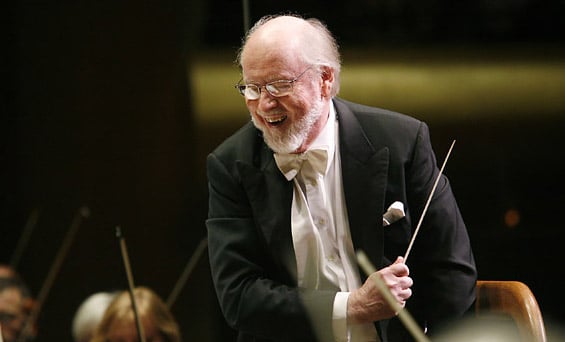 Rian Johnson is right – there are no "bathroom break" moments in The Last Jedi. While there are some moments of calm, there is an overlaying sense of urgency in the film, a scramble for survival. While in the original trilogy I always felt like Han and Leia would think of something, or Luke would find a way, my confidence was tossed into a massive pit of doubt and concern in The Last Jedi. The intensity and audience inclusiveness brought forth by Johnson's direction took this movie to another level. I felt like I was in the middle of every scene. There were several sequences on Ahch-To, which Johnson has previously revealed he used several IMAX shots on, that had me on that island smelling sea-salt and feeling coastal winds.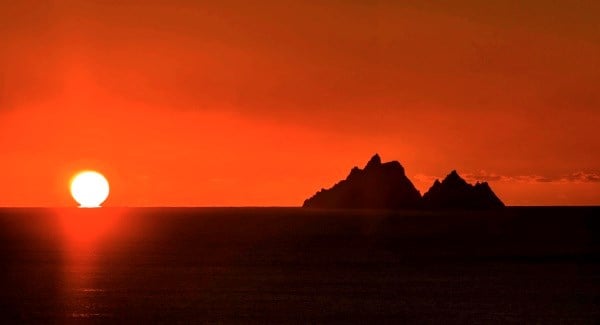 As you enter the theater to see the movie, dare yourself to be okay with letting go of what you're used to and accepting the unfamiliar. Let Rian Johnson take you on one of the most story-rich, complex, exciting adventures we have ever seen!
The Last Jedi has a place for fans of all ages, and all trilogy-allegiances, including die-hard original trilogy stalwarts, prequelists, and those who have just gotten on board! In a world where divisiveness is often the immediate pathway, Rian Johnson has given us something that we can all proudly and collectively get behind in the Star Wars community, an absolutely masterful chapter in the Skywalker saga that ensures us the future of Star Wars is not full of hope, but assurance.
The Last Jedi is the BEST Star Wars movie since The Empire Strikes Back. Thank you Rian Johnson.
RATING: 98/100
You can find me on Twitter @JohnnyHoey and our official podcast The Resistance Broadcast @RBatSWNN
(Beware, while this article does not contain spoilers for The Last Jedi, there might be spoilers by readers in the comments section below)
John Hoey is the Lead Editor and Senior Writer for Star Wars News Net and the host of The Resistance Broadcast podcast
"For my ally is the Force, and a powerful ally it is."