(Beware, this article does not contain spoilers for The Last Jedi, but there might be spoilers in the comments section below)
The Last Jedi Topps photo of the day brings us Canto Bight Police Take To The Air – This card is number 15 in the series.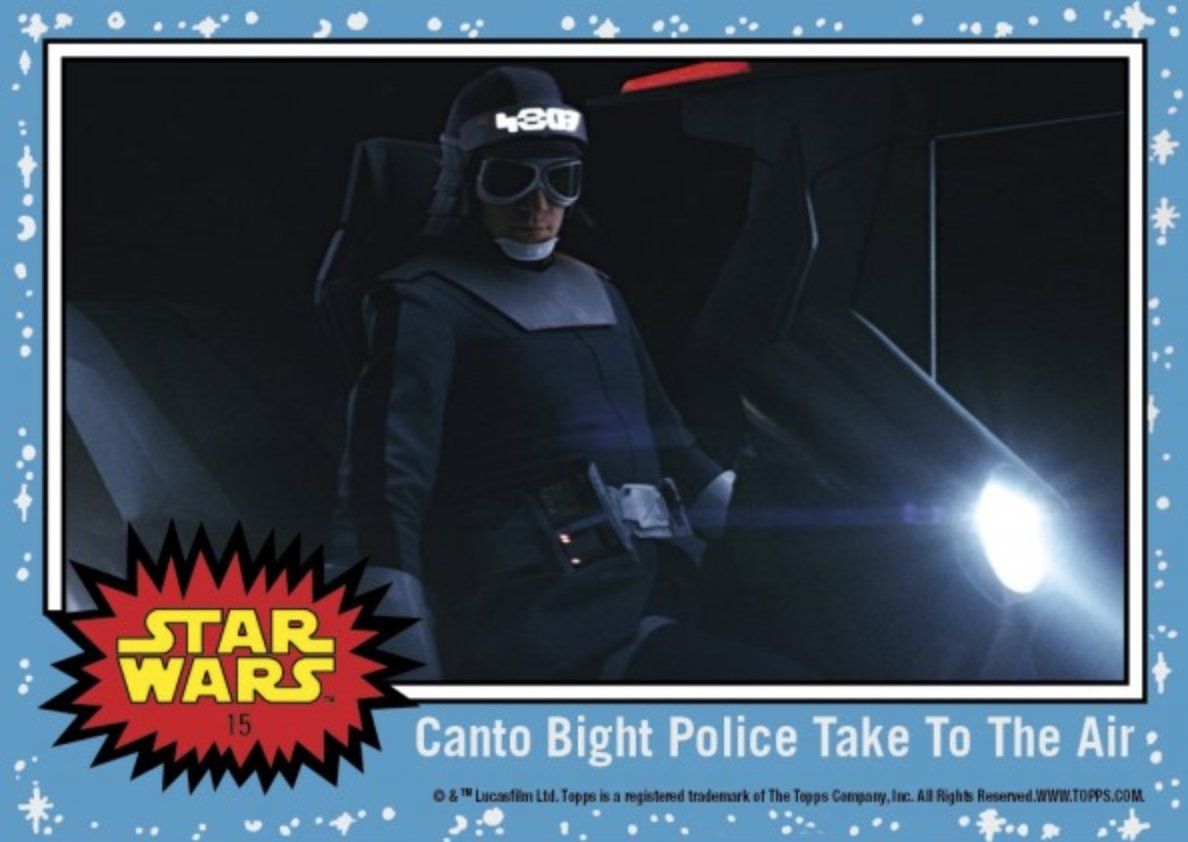 These are the Canto Bight Police Guards that offer security for the Canto Bight Casinos on the planet Cantonica. They are piloting Zephyr GB-134 speeders.
All 20 of the Topps cards are being released one day at a time for a limited time, at $10 each.
Source: TOPPS
Click HERE to check out and comment on this topic in our forum The Cantina