Rey Meditates With Luke In New Star Wars: The Last Jedi TV Spot "Tempt"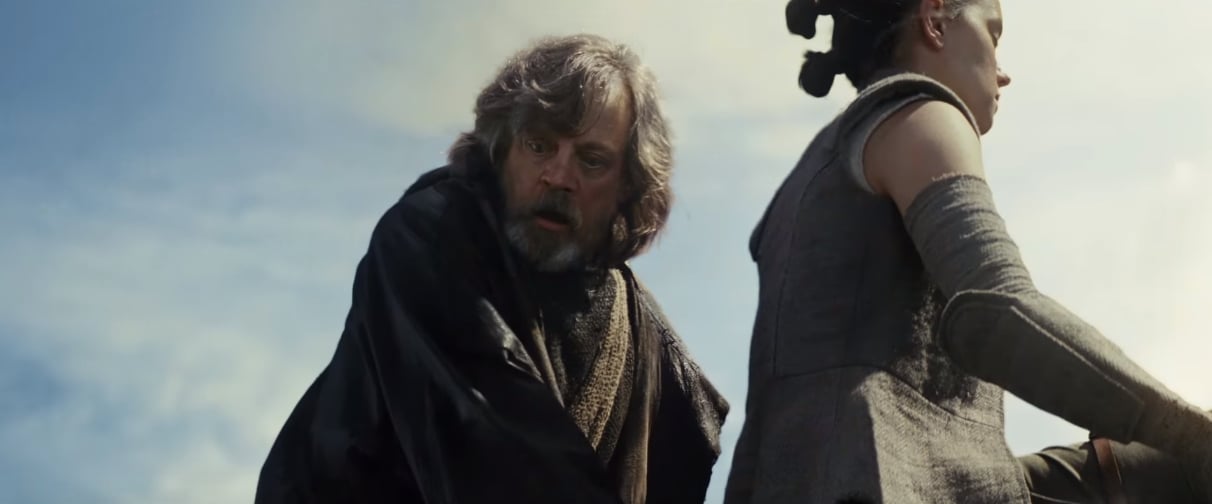 If you're wondering why Luke got so freaked out by fragmenting a rock while meditating in the trailer for Star Wars: The Last Jedi, the latest TV spot sheds some light on that. Minor spoilers ahead!
A big focus of this ad is the Luke/Rey meditation sequence that we've previously heard, although there's new material in there. We get to see Luke actually physically guide her as she meditates, with the Jedi Master walking around her. Instead of "the balance" being what Rey speaks of, she worries about some approaching entity within the Force reaching her – something that Luke is cautious about. From the looks of things, Rey's natural abilities with the Force is only one reason why he's concerned – there's something else altogether that could be a threat to herself and others.
Other interesting nuggets include a new establishing shot of Ahch-To, an extended shot of the Crystal Foxes running into the Resistance base, and a little bit more of the Finn/Phasma fight. Also of interest is a shot of Poe reacting to something exploding while in his X-wing, and judging by his concerns it very well could have been a Resistance ship.
Grant has been a fan of Star Wars for as long as he can remember, having seen every movie on the big screen. When he's not hard at work with his college studies, he keeps himself busy by reporting on all kinds of Star Wars news for SWNN and general movie news on the sister site, Movie News Net. He served as a frequent commentator on SWNN's The Resistance Broadcast.