Sabine and Ezra Stand Together in a Brand New Trailer for Star Wars: Rebels Season 4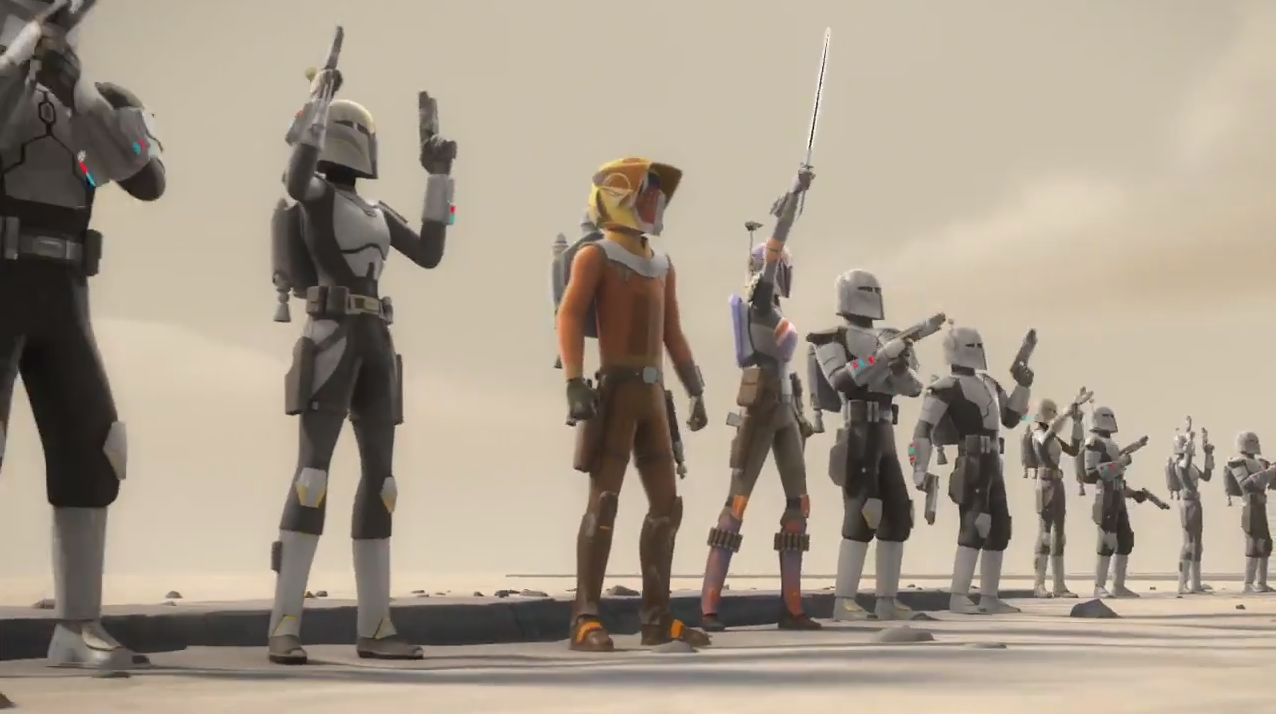 The fourth and final season of Star Wars: Rebels begins on October 16th, and Ezra and Sabine stand together against the might of the Empire in a brand new minute-long trailer!
"This is how a rebellion starts… Let's go." 👊 The final season of #StarWarsRebels blasts off on Monday, October 16th! @starwars pic.twitter.com/SR7nW3IRGm

— Disney XD (@DisneyXD) October 4, 2017
Will Thrawn finally break the Rebels? What will happen to our beloved heroes? This season is promising indeed as we draw closer to Rogue One, finally witnessing the fate of the Ghost crew and the continued rise of the Rebel Alliance.
Jordan Pate is Co-Lead Editor and Senior Writer for Star Wars News Net, of which he is also a member of the book and comic review team. He loves all things Star Wars, but when he's not spending time in the galaxy far far away, he might be found in our own galaxy hanging out in Gotham City or at 1407 Graymalkin Lane, Salem Center, NY.