'The Mandalorian': Robert Rodriguez Was A Replacement Director On Chapter 14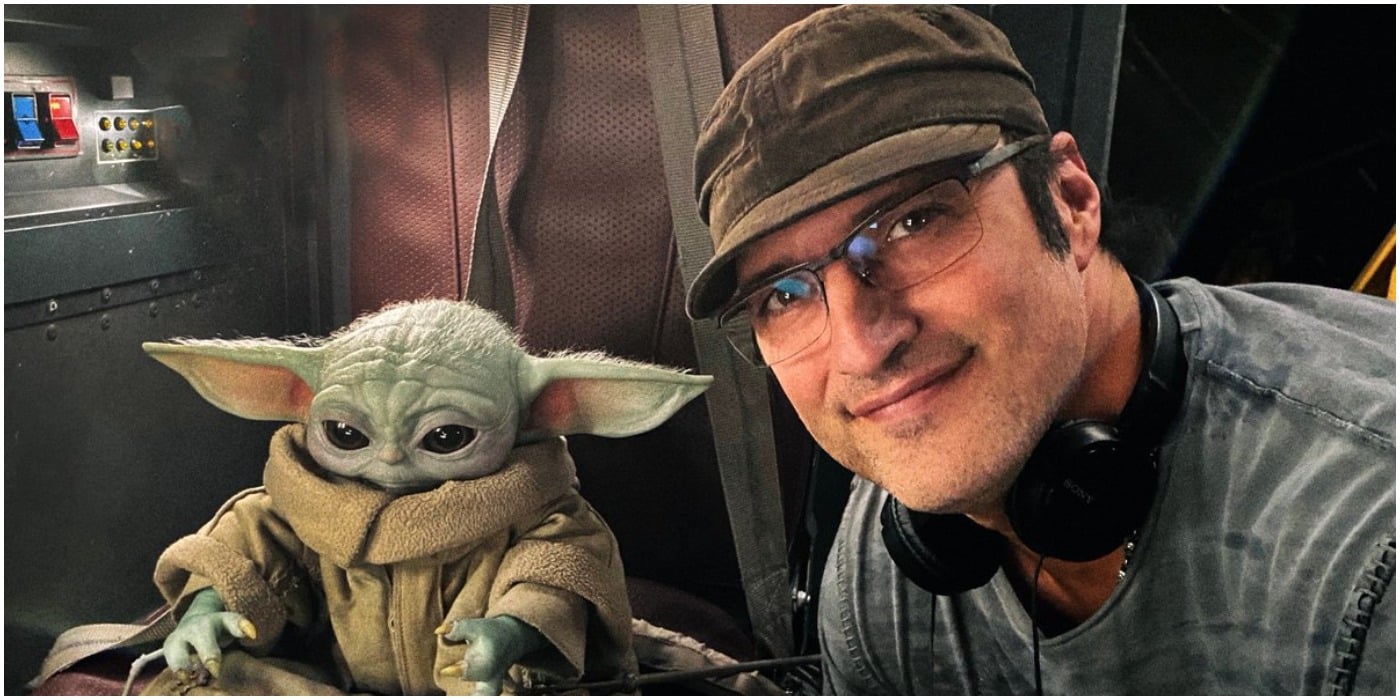 Robert Rodriguez is no stranger to sci-fi action between the Spy Kids film series and Alita: Battle Angel, but he is a newcomer to Star Wars, as he's the latest director to release a hit episode of The Mandalorian. According to him, it was a blast to shoot, but it almost didn't happen – because he wasn't the original director on Chapter 14.
This post will contain unmarked spoilers for Chapter 14 of The Mandalorian. Read ahead at your own risk.
SFX Magazine (via GamesRadar ) has just shared an interesting new interview with Robert Rodriguez after his thrilling series debut in Chapter 14: The Tragedy. Said episode immediately followed up on the previous episode's plot lead by taking Grogu to Tython, unfortunately leading to his kidnapping by Moff Gideon (Giancarlo Esposito) after he gained the knowledge that he was supposed to. Before that, the likes of Boba Fett (Temuera Morrison) and Fennic Shand (Ming-Na Wen) got into conflict with protagonist Din Djarin (Pedro Pascal) over a suit of armor, leading to a standoff that quickly turned into an unlikely alliance as a squadron of Stormtroopers flooded their location. The episode seemed to play heavily to Rodriguez's strengths, given that he was one of several directors who made stylized digital filmmaking a modern art with the likes of Sin City, and as such, the digital aspects of the episodes worked pretty well. But he was only asked to do the project when the original director was unable to make the episode:
"I'm friends with Jon Favreau and he needed a last-minute replacement for a director. And so I said, 'Sure, I'll come play in the Star Wars universe!' What a dream. And it's fulfilled all my… it's beyond my expectations, I mean, it was SO fun, you can't imagine what it's like to walk on a set that has the classic look of The Empire Strikes Back feel and look. It's right after that era, right after the Return of the Jedi. It's that era. So you really feel like you just walked into your childhood. All of a sudden you go up and touch things and go, 'That's the thing that Han Solo talked into when he shot the machine and told the stormtroopers not to come up'. I was like, 'Wow, I thought I recognized that!' It's just a really strange, exhilarating experience to be in your childhood sets for real. And getting to make action! It's really cool… The visual language is so embedded in our heads. So I have one of those [selfies] 'Look, it's me next to a control panel, isn't that cool?'. It was so fun."
Rodriguez said that he was able to go right into work on The Mandalorian after completing work on his latest movie for Netflix, We Can Be Heroes (which is technically a sequel to his previous movie The Adventures of Sharkboy and Lavagirl). Aside from the switch in directors, it seems like The Mandalorian continues to be one of the smoothest live-action Star Wars productions in Lucasfilm's storied history.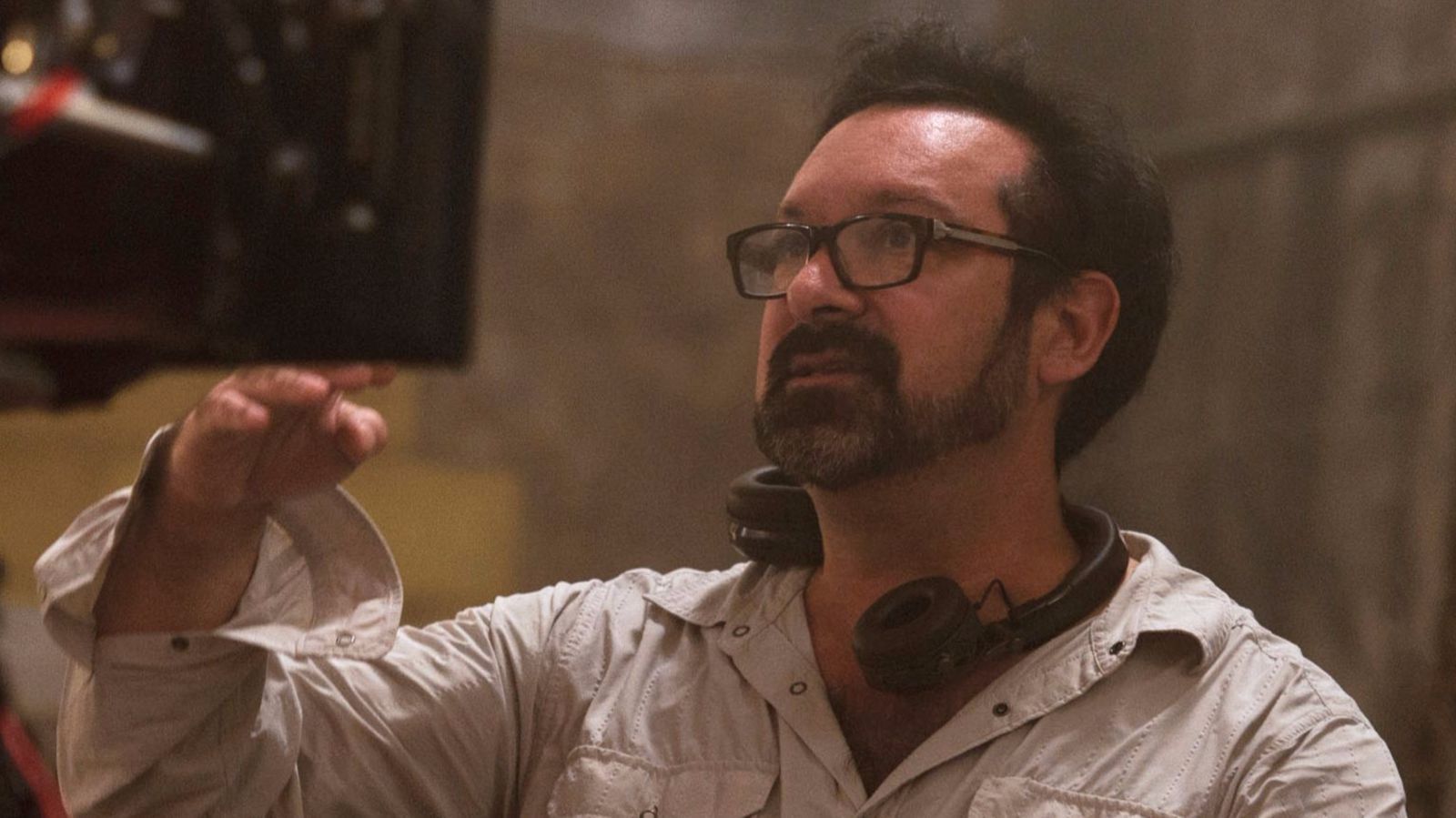 Who might Rodriguez have replaced? Speculation points to James Mangold (Logan, Ford v Ferrari). Mangold was previously attached to a Boba Fett film project that was scrapped in favor of developing The Mandalorian, which we now have seen was written to prominently feature the character in a supporting role. This episode includes his proper return after teases in both Chapter 5: The Gunslinger and Chapter 9: The Marshall, so it seems befitting that he would have the opportunity to reinterpret the character in live-action for the first time since Attack of the Clones in 2002. There were rumors that he directed a sequence from the episode that we now know that Rodriguez took over, as he was reportedly on the set. While Mangold denied his involvement with this season of The Mandalorian (when Ron Howard brought up a report mentioning his name and Bryce Dallas Howard's through Twitter), it should be reiterated that he denied involvement with a then-unannounced Boba Fett movie, something that trades confirmed that he was meant to direct before the film was scrapped. The whole thing seems pretty interesting in light of the information revealing that Rodriguez took over, and makes it seem like Mangold may have been under a non-disclosure agreement of some kind.
Either way, Jon Favreau needed a director last minute and Robert Rodriguez not only answered the call, but delivered an exciting entry into The Mandalorian, which is streaming now exclusively on Disney Plus.
Grant has been a fan of Star Wars for as long as he can remember, having seen every movie on the big screen. When he's not hard at work with his college studies, he keeps himself busy by reporting on all kinds of Star Wars news for SWNN and general movie news on the sister site, Movie News Net. He served as a frequent commentator on SWNN's The Resistance Broadcast.