Mark Hamill On The Original Plans For Carrie Fisher In Star Wars Episode IX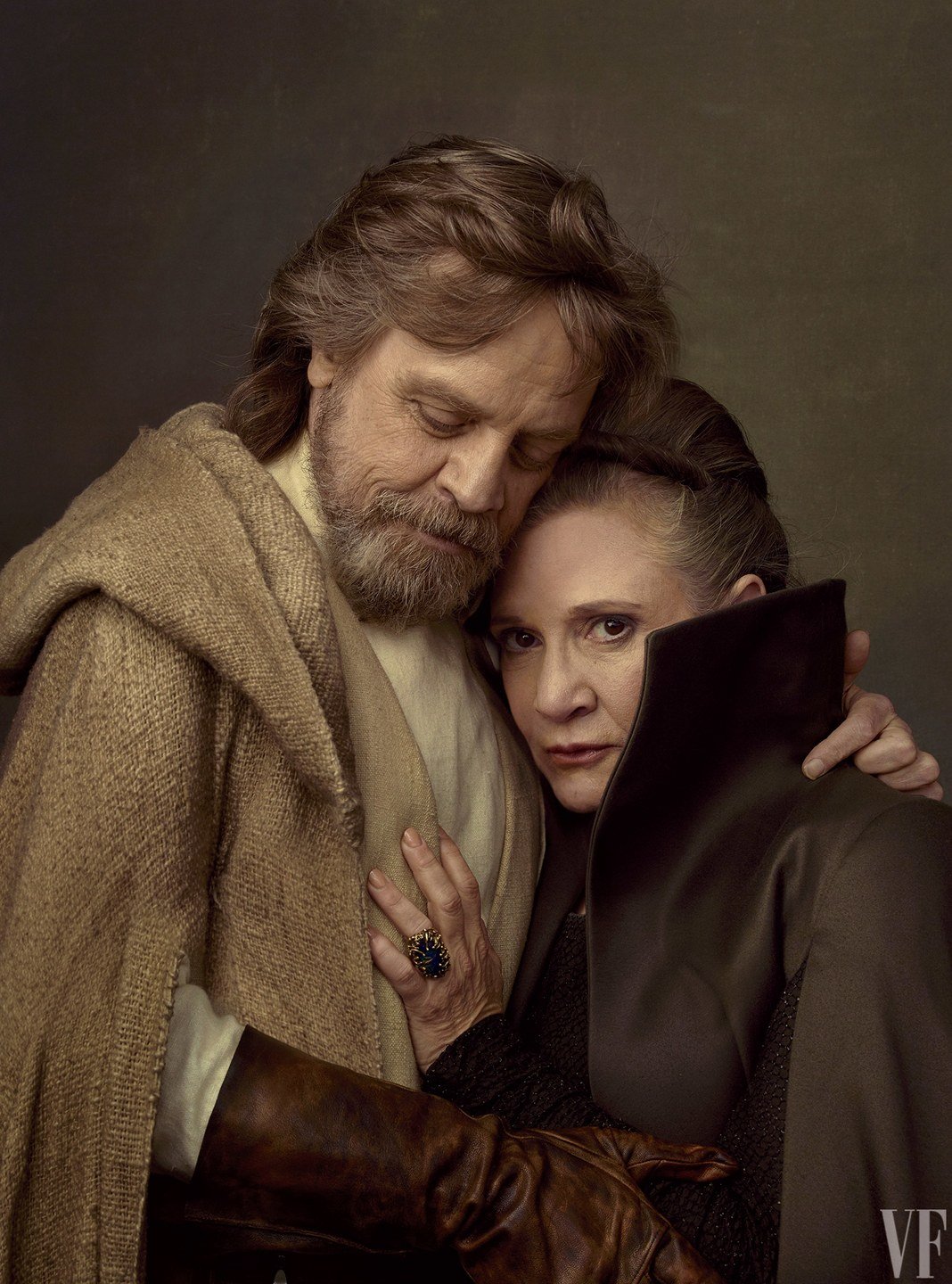 Mark Hamill recently got to speak at the New York Comic Con about Star Wars Episode IX, specifically discussing the kind of role that Carrie Fisher would have had in the Sequel Trilogy's closing chapter.
USA Today recently heard an excerpt of Hamill's discussion at NYCC when the subject of Carrie Fisher's final performance as Leia came up:
"You're going to really love her in (Last Jedi). I know they're going to try and find a way to close her story in (Episode) 9 that gives her the respect she deserves, because (Han Solo) was more prominent in 7 (The Force Awakens), Luke's a little more prominent in 8, and certainly Leia was meant to be more prominent in 9. Worldwide, everyone feels that gap she left, but we all have to hang in there."
I've personally speculated that Episode IX will still fundamentally be about Leia, but it will focus on her absence as opposed to her intended presence prior to Fisher's death. My guess is that we'll see Leia represented in some way in the movie itself – even though Lucasfilm have denied this, they've only explicitly said that they won't be creating an "artificial" performance akin to Leia's cameo in the last scene of Rogue One. Perhaps a sound-alike could record dialogue left either as one of Leia's final messages to the Resistance and/or the New Republic, or we could hear her communicate via the Force after she's passed away. In any case, it seems like she will have a major part to play in Luke Skywalker's return – and whatever fate has in store for her troubled son.
Grant has been a fan of Star Wars for as long as he can remember, having seen every movie on the big screen. When he's not hard at work with his college studies, he keeps himself busy by reporting on all kinds of Star Wars news for SWNN and general movie news on the sister site, Movie News Net. He served as a frequent commentator on SWNN's The Resistance Broadcast.