Ron Howard Shares a New Image of a Cantina Fight Scene from Han Solo!
In place of a proper teaser due to the production issues that have plagued the untitled Han Solo film, the film's director, Ron Howard, continues to take to social media to give fans a glimpse into the production as it continues. Today, Howard shared a couple of photos of an action scene playing out on his monitor. The scene seems to be taking place in a cantina, which is just exactly the kind of place you expect to see in a movie about the galaxy's best smuggler. After all, we got our first introduction to the character at a similar location.
Here's Howard's tweet:
Intense & cool action scene on my monitors today as we make #UntitledHanSoloMovie pic.twitter.com/Iw27xGHkww

— Ron Howard (@RealRonHoward) September 6, 2017
The top image is a little hard to make out due to the intense motion blur, but it looks like that could possibly be Chewie on the left. Here's to hoping some arms find their way out of some sockets in this movie.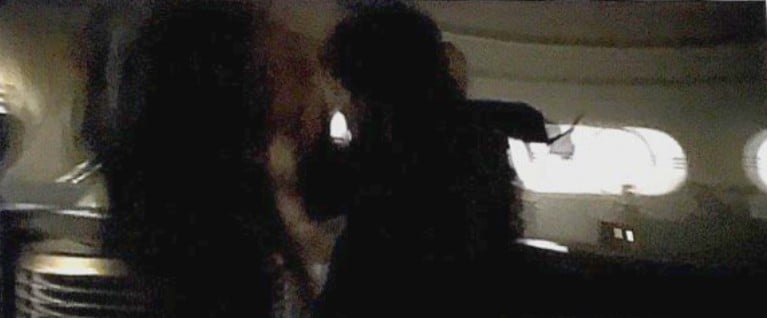 Jordan Pate is Co-Lead Editor and Senior Writer for Star Wars News Net, of which he is also a member of the book and comic review team. He loves all things Star Wars, but when he's not spending time in the galaxy far far away, he might be found in our own galaxy hanging out in Gotham City or at 1407 Graymalkin Lane, Salem Center, NY.