What to Expect from Luke and Rey in Star Wars: The Last Jedi
Entertainment Weekly just dropped an article in correlation with this week's Fall Movie Preview issue that sets the stage for what to expect with the Luke/Rey relationship dynamic in The Last Jedi (Dec 15). EW spoke with Luke Sywalker (Mark Hamill) himself and jedi-in-training Rey (Daisy Ridley) as they gave some interesting comments concerning their characters' relationship in the upcoming film.
(quotes from EW):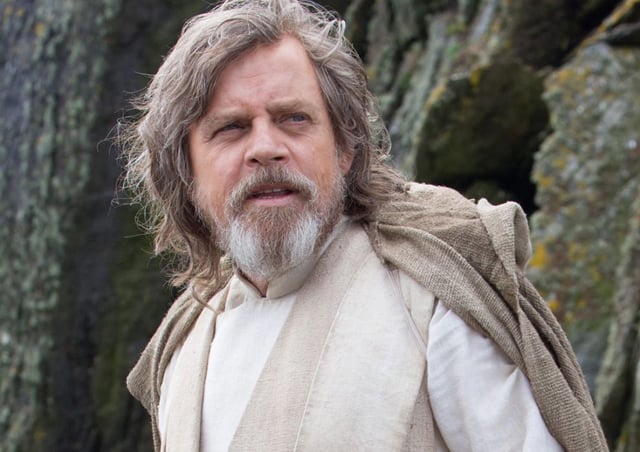 Hamill gave a few words about Luke and his change as a character:
"The fact that Luke says, 'I only know one truth. It's time for the Jedi to end…' I mean, that's a pretty amazing statement for someone who was the symbol of hope and optimism in the original films,"

"When I first read it, my jaw dropped," the actor says. "What would make someone that alienated from his original convictions? That's not something that you can just make up in an afternoon, and I really struggled with this thing."
Ridley discusses Rey's expectations and disappointment in meeting Skywalker:
"She's so hopeful to everything," Ridley says. "And obviously there's a hint of, 'What the hell?'"
Luke's brush-off makes Rey miss the gruff warmth of Han Solo, Ridley says, giving us a peek inside the head of her character: "'Oh my God, this other man that I lost within a couple days was somewhat of a father figure. Now he's gone, and instead I'm with this grumpy guy on an island who doesn't want me here.'"

"I don't think one girl, who he doesn't know, turning up with a lightsaber is gonna make him go, 'Oh, s—, yeah, of course I'll get back into the action,'" Ridley says.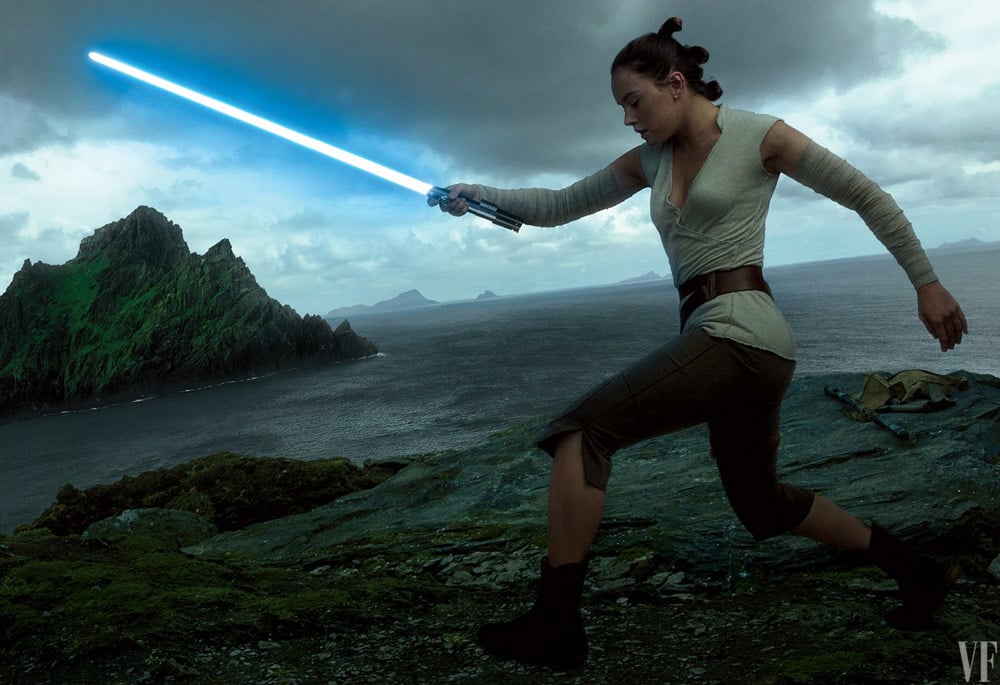 What to expect:
The article from EW teases even more that a big part of Rey's journey will be to discover things about her past that will shape her future. She will discover past connections and perhaps even why she was abandoned on Jakku. Along with her solo journey, she will have to come to terms with how the pieces of her own life fit with those of the cynical old Jedi master. Maybe together, two broken people can become whole again. In the eighth episode of the saga, Luke is doubting his own connection to the Force and begins to question how much he really got right about it in the first place.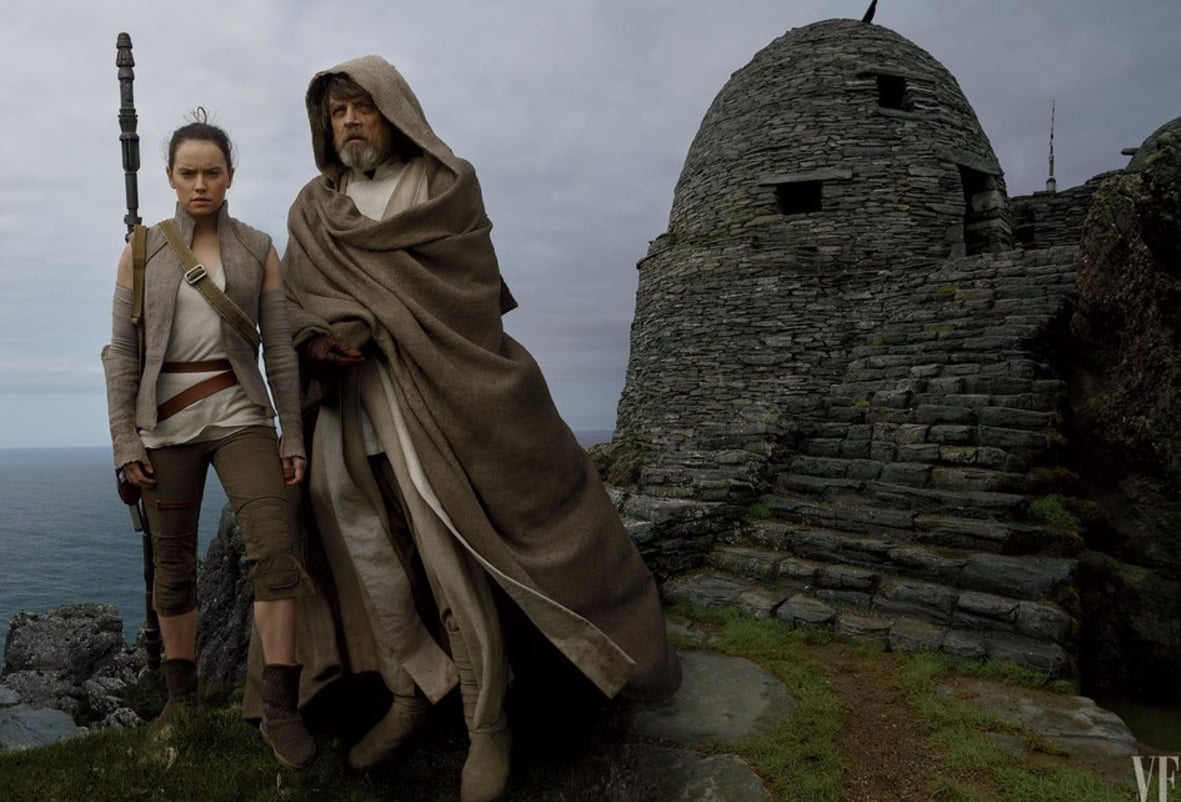 Hamill also made an interesting comment about why Luke is in the place we find him in The Last Jedi:
"[Luke] made a huge mistake in thinking that his nephew was the chosen one, so he invested everything he had in Kylo, much like Obi-Wan did with my character," Hamill says. "And he is betrayed, with tragic consequences. Luke feels responsible for that. That's the primary obstacle he has to rejoining the world and his place in the Jedi hierarchy, you know? It's that guilt, that feeling that it's his fault, that he didn't detect the darkness in him until it was too late."
Luke is about the same age as Obi-Wan was when Luke stood where Rey now stands. But the Jedi is very different from his predecessor. Yet, in spite of his change over the years, there are apparently still remnants of that farmboy who gazed off into the double sunset on Tatooine all those years ago. Perhaps Rey will help him find that part of himself once again.
EW promises more to come on The Last Jedi, so stay tuned to SWNN as we keep you updated on their articles.
Jordan Pate is Co-Lead Editor and Senior Writer for Star Wars News Net, of which he is also a member of the book and comic review team. He loves all things Star Wars, but when he's not spending time in the galaxy far far away, he might be found in our own galaxy hanging out in Gotham City or at 1407 Graymalkin Lane, Salem Center, NY.