Thrawn Meets Krennic, Tarkin, and Emperor Palpatine in a New Excerpt from Thrawn: Treason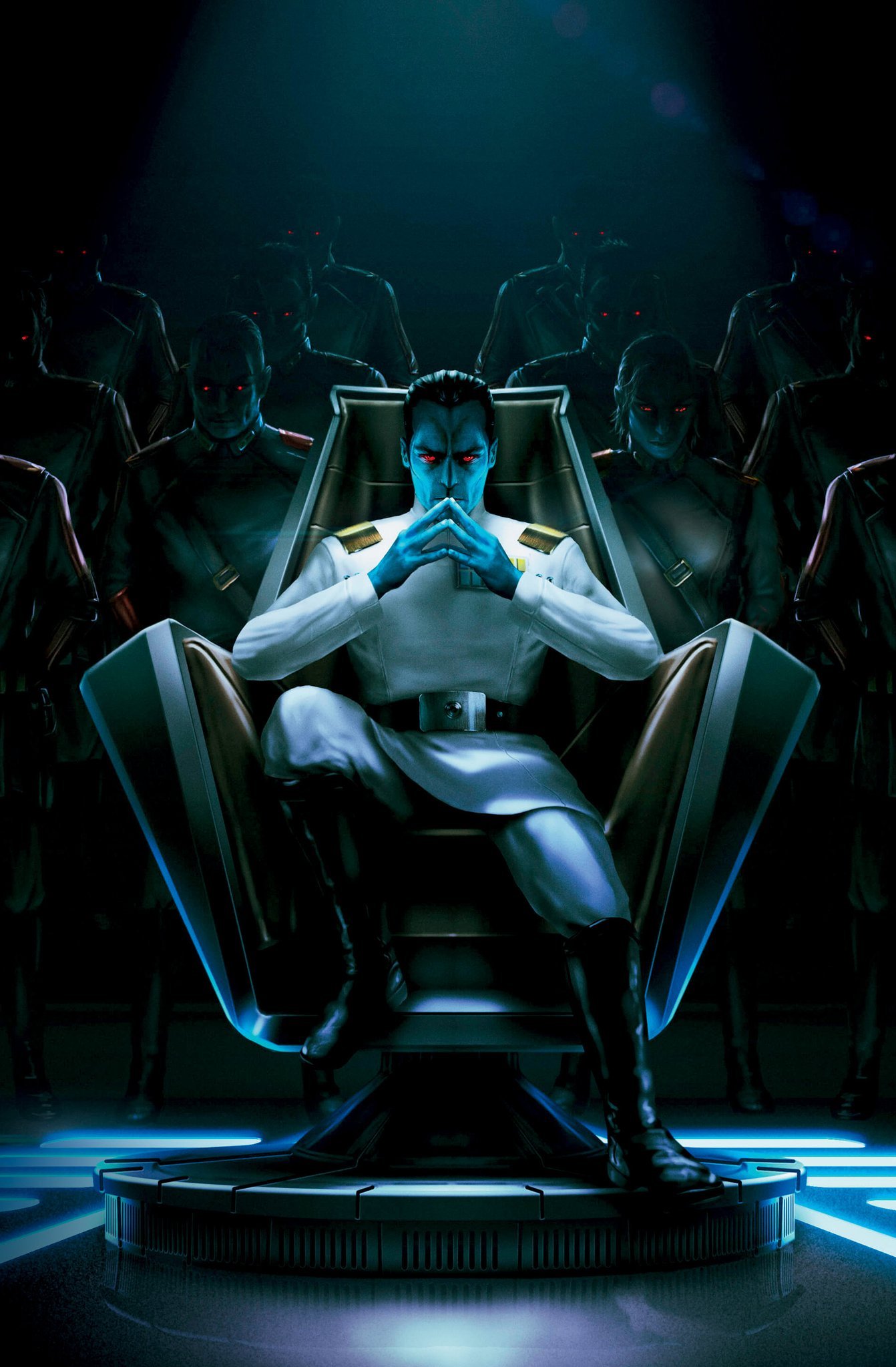 This week The Star Wars Show shares an exclusive excerpt from Thrawn: Treason, checks out some of the exclusive Star Wars merchandise that will be available at San Diego Comic-Con this year and has more information on Star Wars Jedi: Fallen Order, including what it took to build a real BD-1 droid and a look at the newly released 30-minute demo from EA Play 2019. Plus, comedian Pete Holmes talks about the hero's journey and his love of Rogue One: A Star Wars Story.
In this exclusive excerpt from Treason, Thrawn is summoned to a gathering of the Empire's greatest leaders. Grand Admiral Thrawn meets with Grand Moff Tarkin, Director Orson Krennic, Grand Admiral Savit and Emperor Palpatine to discuss project funding as tensions grow within the Empire.
From StarWars.com:
Three men are seated around the table in the Star Destroyer Firedrake's command conference room. The room itself is a duplicate of the Chimaera's conference room, though the Firedrake's table and chairs are newer and somewhat more elaborate.

"Ah—Grand Admiral Thrawn," Tarkin said in greeting. His expression holds anticipation, perhaps an underlying calculation. His voice holds calmness, perhaps with the mental preparation of one going into combat. "Allow me to introduce Grand Admiral Savit, commander of the Firedrake and the Third Fleet. I don't believe you two have met before."

"No, Governor, we haven't," Savit said. His voice holds guarded welcome. His expression holds wariness and evaluation. His body stance holds a mixture of confidence and pride. "Welcome aboard, Admiral."

"You may have heard of Admiral Savit through his family's music programs on Imperial Center," Tarkin said. The calculation in his voice increases. The tone holds warning, perhaps a heightened political awareness of the strong cultural position of Savit's family.

"So I have. I would very much like to attend one of your performances someday."

"You'd certainly be welcome," Savit said. His voice holds pride and a hint of smugness, reflecting his own awareness of his family's status.

"And this—" The stiffness in Tarkin's voice increases, perhaps accompanied by heightened combat awareness. His expression holds reserve, perhaps antagonism. "—is Director Orson Krennic."

"Admiral." Krennic's voice holds perhaps caution. His expression holds perhaps unfriendliness. His body stance holds perhaps anger, perhaps defiance. "I understand you wish to take funding away from my Stardust project."

"Not at all. I wish only to preserve the funding I was already promised."
You can check out the entire excerpt and clip from the audiobook edition, narrated by Marc Thompson at the official Star Wars site here.
And here's the latest episode of The Star Wars Show:
The Star Wars Show is hosted by Andi Gutierrez and Anthony Carboni, and posts weekly on Wednesdays on the Star Wars YouTube Channel.
Writer and Star Wars lover located in Florida, USA.
"I don't like sand. It's coarse and rough and irritating and it gets everywhere."
- Anakin Skywalker