Star Wars: The Last Jedi Won't Be At The San Diego Comic Con.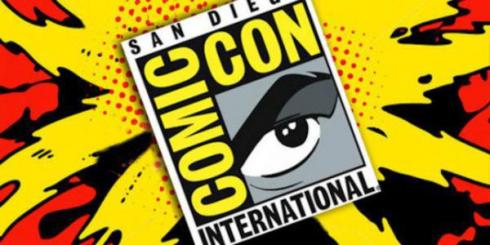 Those of you who were expecting Star Wars to have a big panel at SDCC like it did in 2015 with The Force Awakens, prepare to be disappointed – there has been official confirmation that while Lucasfilm will be there, they won't be hosting a panel dedicated to the new movie. The good news, however, is that this leaves more room for Lucasfilm to reveal The Last Jedi-related stuff at Disney D23.
The Unofficial San Diego Comic Con Blog is reporting that, as it had been previously rumored, Star Wars would not be getting a major panel from Lucasfilm:
As io9's Germain Lussier reported on our podcast earlier this week, Star Wars: The Last Jedi won't be getting a panel at San Diego this year. Just as with An Englishman in San Diego, we reached out to Lucasfilm Publicity, who confirmed that "our presence at SDCC 2017 will be focused on our booth on the convention floor, so there will be no press events or interview opportunities this year."

By being focused on the booth and convention floor at the convention, there's an obvious gap in what they won't be bringing to the convention — panels and talent. While we're sure that Friday will still be Star Wars Day at San Diego Comic-Con, with panels for Star Wars toys, books, and more, it appears that The Last Jedi won't be part of that equation.
The initial plans that we heard about suggested that Disney was going to spend D23 talking about Han Solo, but ever since the Star Wars director apocalypse just happened, that became incredibly implausible and Lucasfilm has since shifted gears to talk about The Last Jedi (and maaaybe tell us a thing or two about the 2020 Star Wars Anthology – again, due to the director apocalypse, plans may have changed even though this was initially "a given"). If that classified trailer for The Last Jedi is of any indication, we could indeed be getting that at the D23 presentation as part of Lucasfilm's back-up plan, even if it's not likely that it will be a completely new teaser so much as a restructured version of the one we already saw with some new footage thrown in (like an international variant).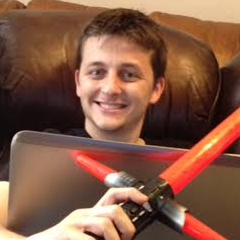 Grant has been a fan of Star Wars for as long as he can remember, having seen every movie on the big screen. When he's not hard at work with his college studies, he keeps himself busy by reporting on all kinds of Star Wars news for SWNN and general movie news on the sister site, Movie News Net. He served as a frequent commentator on SWNN's The Resistance Broadcast.