Star Wars: The Last Jedi Reportedly Getting Behind-The-Scenes Reel At Disney D23?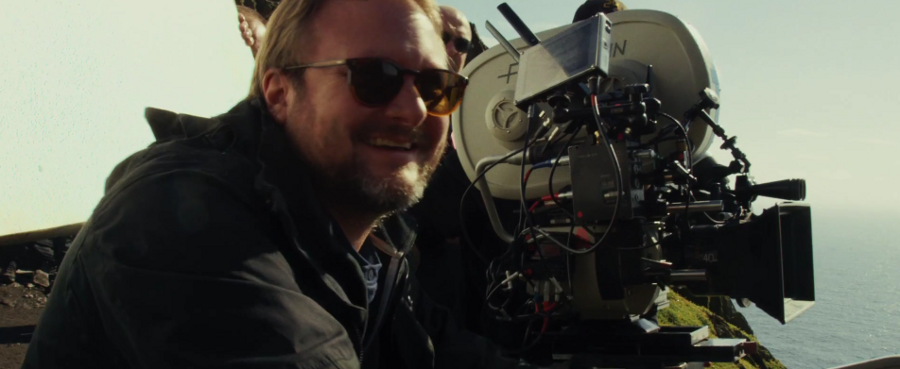 While Star Wars: The Last Jedi is set to be a no-show at SDCC, things are looking better for Disney D23, as a behind-the-scenes look at the movie is rumored to be arriving at the convention. However, probably you shouldn't expect a full-blown teaser for now, or for a while for that matter.
A while ago, we had heard that the BTS reel for the next big Star Wars movie was going to be the very first footage of the movie that we'd ever see, and that it would arrive just ahead of the film's teaser in April. Now, obviously, the first half of that didn't pan out – but shortly after it didn't happen at Star Wars Celebration Orlando, we were told that they had still completed it and were looking for a better place to release the footage. Well, now it looks like that place is in sight: according to Collider's Steven Weintraub, we're going to be seeing the long-awaited BTS reel at Disney D23.
hearing we're not getting a new 'Star Wars: The Last Jedi' trailer at D23 or Comic-Con. Heard some new behind-the-scenes footage at D23. pic.twitter.com/stJE9k8Gqw

— Steven Weintraub (@colliderfrosty) July 2, 2017
This BTS reel ought to hit on July 15, which is when the panel for Lucasfilm and Marvel Studios (Disney's two biggest cash-cows) is being held. Since this thing's been ready for a while, don't expect to see too much that's completely new, but we'll likely get more things to speculate about – pretty much the same as it was with the BTS reel for The Force Awakens relative to what we saw in the movie's first two teasers. As my boss (Viral Hide) put it on Twitter yesterday:
If it's the behind the scenes footage, then it shouldn't be new. It's been ready for a few months now. 🙂 https://t.co/DfEfII4oga

— SWNN (@StarWarsNewsNet) July 2, 2017
Don't expect massive spoilers, in other words, but we'll probably get a better idea of the conceptual direction they're going to take The Last Jedi in, along with a few glimpses at the new sets and aliens. It might also be possible that D23 attendees could get a look at an exclusive scene or two, since the panel is not a livestreamed event, but don't hold your breath.
In other news, the Lucasfilm panel will still have content outside of The Last Jedi to get excited about. We were previously told that Disney would be upping their Star Wars presence at the convention, as Han Solo was going to be a big focus there in addition to what they had planned for this year's movie, but it's looking as though that's unlikely that they'll dwell on that project too much in light of recent events. That being said, the initial plan was to drop a teaser poster and the film's official title at D23, which is something that might not actually change even with the change in creative leadership on the project. (In any case, there weren't actually plans to show a Han Solo teaser at D23 even if the project didn't have a creative shake-up.) Since Lucasfilm came to the decision about what Star Wars Anthology #3 is going to be about last month, we'll probably get an idea of what it's going to be about. Bear in mind that they came to this decision around the same time that Han Solo switched directors, so I think they'll not have any problems saying anything about it. If they're willing to at least talk about the 2020 movie, then there might also be a chance that they'll give a quick status update on the development of Star Wars Episode IX (even though filming won't begin until January of next year). Still, I wouldn't expect announcements for anything set for release in 2021 or beyond.
Lastly, let's shift gears for a moment. What do we make of that Star Wars trailer that was classified recently, just in time for D23? Well, as the people at Trailer-Track pointed out in the article that I just linked to, it's most likely a shorter cut of the teaser we already got at Star Wars Celebration Orlando, and that it won't actually be hitting with D23. If we're lucky, then they'll slip some new footage into the teaser to make it an actual "International Variant", and I certainly hope that they do this as it will guarantee that the modified teaser gets more buzz than if it were a condensed and repackaged version of the first one. Expect this version of the teaser to screen with the critically-acclaimed Spider-Man: Homecoming, which comes out in a few days depending on where you live. Disney is not distributing that film, but they want to be a big hit in order to ensure their continued partnership with Sony Pictures in keeping the web-head where he belongs – in the greater Marvel Cinematic Universe. (If Spider-Man isn't your thing, then it'll probably also hit with War for the Planet of the Apes and/or Dunkirk, but definitely expect it with the superhero movie.)
Regardless of whether or not the Spider-Man-tailored teaser will have any new content to it, the next trailer for The Last Jedi will most likely be months away – which only makes sense, given that Disney don't have any major releases until November (although the trailer will hit earlier than that). Bear in mind, however, that this doesn't mean that we won't be seeing the film be promoted in other ways before the trailer arrives (*COUGH* Force Friday *COUGH*). There's a rhyme and a reason to the way that Lucasfilm is playing the long game with The Last Jedi, just like there was with the unconventional promotional campaign that The Force Awakens had (although there won't be the same level of plot-related secrecy this time around). That's all we know right now, but be sure to stay on target with Star Wars News Net for the latest and greatest stories about the Galaxy Far, Far Away.
Grant has been a fan of Star Wars for as long as he can remember, having seen every movie on the big screen. When he's not hard at work with his college studies, he keeps himself busy by reporting on all kinds of Star Wars news for SWNN and general movie news on the sister site, Movie News Net. He served as a frequent commentator on SWNN's The Resistance Broadcast.