Jyn Saves a Tooka-Cat in Forces of Destiny Episode The Stranger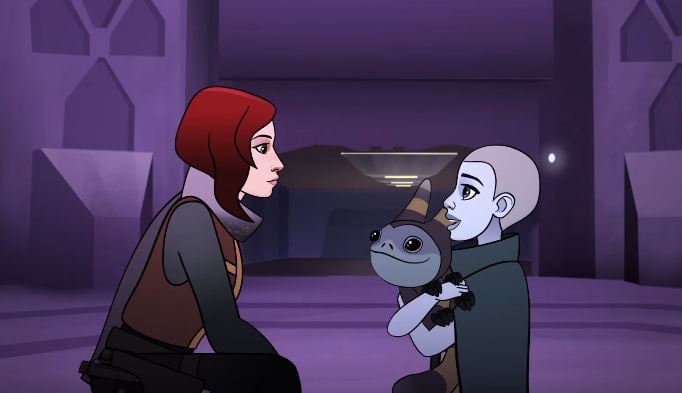 The seventh released episode of Star Wars: Forces of Destiny has a title The Stranger. In the episode, Jyn Erso plays a role of Superman – she saves a cat, not from a tree, but from stormtroopers.
We don't know the location or exact timeline of the episode. It is certainly some time after Jyn's separation from Saw Gerrera as she is a grown woman. The structure that ends the episode has an interesting hexagonal shape, but I cannot remember if we have seen it before. If someone can pinpoint the location, leave a comment.
Jyn witnesses stormtroopers harassing a little girl over a tooka-cat. The girl is clearly alone as she states that cat is her only friend. Jyn decides to intervene in her usual style.
Check it out: