The Resistance Broadcast – Episode 73 – Black Series Goofballs with Alex Backes of Black Series Rebels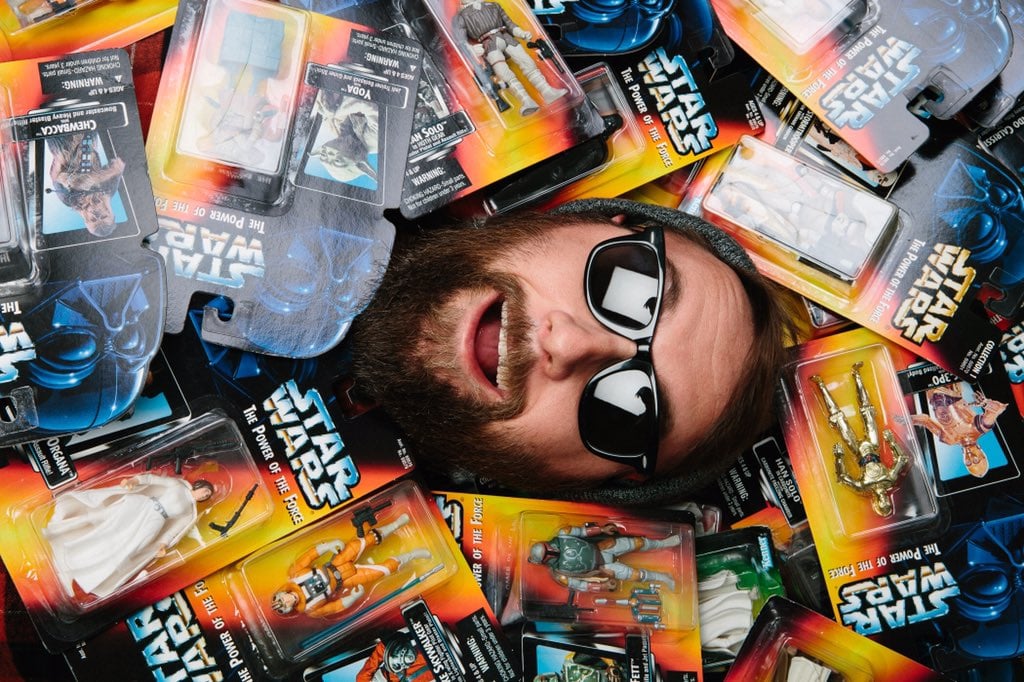 This week on The Resistance Broadcast, we talk about…
THR Shares More News Regarding Han Solo Spinoff; Bob Iger Talks Ron Howard And The Han Solo Spinoff; Mark Hamill To Receive Star On The Hollywood Walk Of Fame; Disney Drops Trailer And Details On 'Forces of Destiny'; Ron Howard Defended Jake Lloyd From Press Thrashing During TPM; Collider Best Theories Of TLJ Compilation; Alex's TLJ Finn Theory; Weekly Poll Results; Is The Force With You OR Not With You?
Host: Patric Covey
Guests: Bill Sheehy, John Hoey, James Baney, Alex Backes
Black Series is a laid back, "Wayne's World"-esque show that focuses on Star Wars and not necessarily the news on the franchise. It's more about fandom and bringing people in the fan community together. It is hosted weekly by Alex (@alex_backes) and Steve (@RexManning), two cool dudes in SoCal that both met through Second City and bonded over hockey and Star Wars. Already 4 episodes into their series, they are growing quickly in the fan community and their show is well received by many. They have already had guests on from the infamous Steele Saunders of the Steele Wars podcast (Ep. 3) and Emmy nominated writer of Key and Peele: Alex Rubens (Ep. 4). Don't take our word for it! Check out their first four episodes here.
Check out these 10 Collider Theories for The Last Jedi here.
To learn more about "Forces of Destiny" and to check out the brand new trailer here.
To check out the website where Black Series Rebels got their saber from, check out Saber Bay here.
Pablo Hildago teases fans yet again with his interpretation of the Episode VIII crawl:
— Pablo Hidalgo (@pablohidalgo) June 26, 2017
Only because Bill mentioned it…
To learn more about Alex, Steve, and Black Series Rebels, go to http://www.blackseriesrebels.com/. Audio versions of their show are also available for fans always on the move.
To support Black Series Rebels, you can purchase their themed pins which will have limited 100 set runs. These pins will be sold at released dates which can be found on the Black Series Rebels Twitter found HERE.
Check out their first sold out pin and what will soon be available for purchase:
Hey @TomBerges! We know you only like vintage. You may dig our "Farm Boy" collectible pin. Only 100 made. https://t.co/PDxwdnOTuP pic.twitter.com/HmymbvveMK

— Black Series Rebels (@BlkSeriesRebels) June 2, 2017
SOLD OUT
The next two pins in our Collectible run of Action Pins, "Beep Boop" and "Golden Rod". These drop Monday at 9:00am PST. pic.twitter.com/sHDXGcad1f

— Black Series Rebels (@BlkSeriesRebels) June 28, 2017
COMING SOON
And sneak peeks of two additional pins to come:
You might like our action pin collection then! pic.twitter.com/RVcd90VmXP

— Black Series Rebels (@BlkSeriesRebels) June 28, 2017
As stated by Alex, pins will run for $12 each (shipping rates will vary by region)
They also offer t-shirts and other merch will be coming soon. Most of the proceeds go towards the production and benefit of making the show amazing for all the fans. You can find this all at http://blackseriesrebels.bigcartel.com/.
If you would like to submit questions for the show you can Tweet us at our brand new Twitter account @RBatSWNNusing hashtag #starwarsnewsnet, #theresistancebroadcast, #trb, #swnn, message us on the Cantina Forum in the questions and comments thread, or send an email to viralhide@gmail.com.
Thanks for listening, and if you like this episode, don't forget to hit the like button on SoundCloud and subscribe to us on iTunes!
You can subscribe on iTunes, SoundCloud and Stitcher! (SoundcloudRSS)
Thanks to The Yavin 4 for our intro music.