UPDATE 2! Exclusive: An Even Closer Look at the Star Wars: Han Solo Set at Fuerteventura!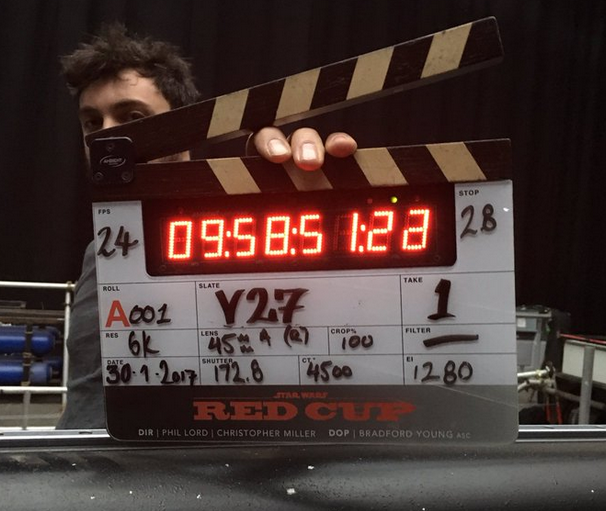 Just a few hours ago we showed you a cool image from the Han Solo set built in the desert of Fuerteventura. Now, we have a few more exclusive photos, giving us an even better look at this location. Check them out.
SPOILERS
June 1, 2017
What's interesting is that these photos were actually made more than a month ago. You can clearly see that the main building is still being built.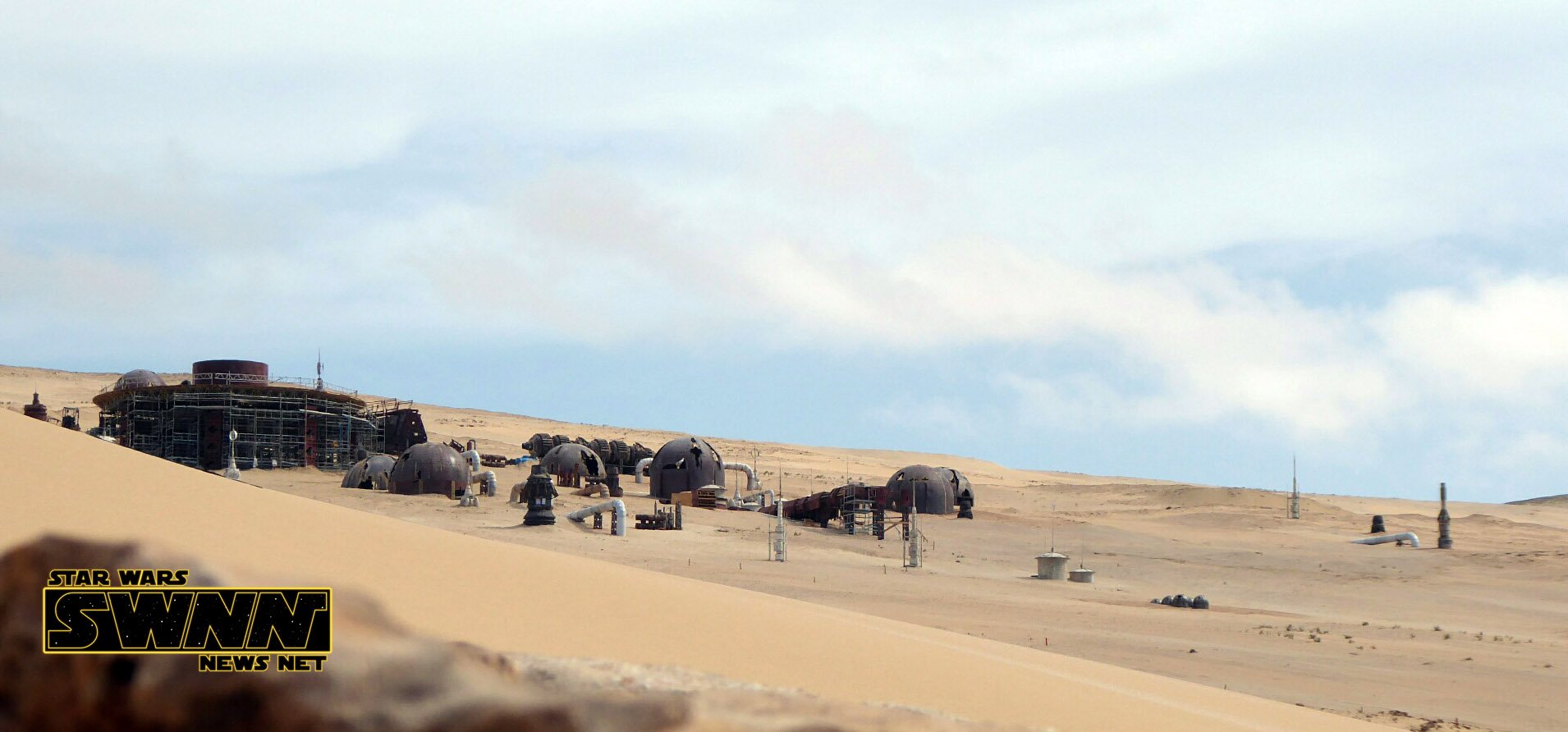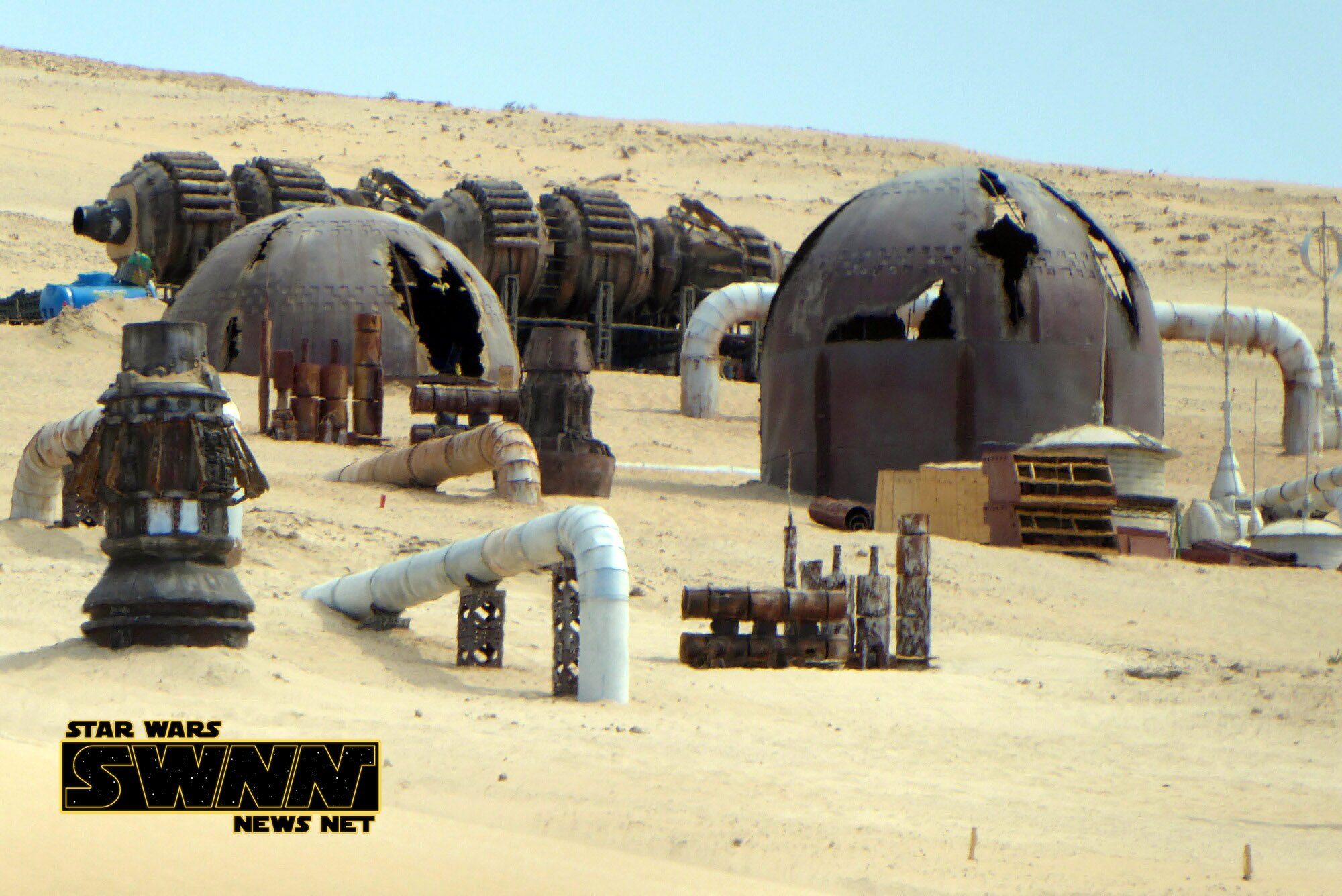 These shots show us that the igloo like structures are definitely built from metal and not leather as some earlier reports suggested.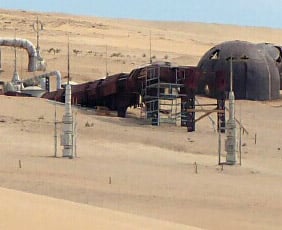 We also see several moisture vaporators. As we all know, they are a device used to capture water from the planet's air and we first saw them on Tatooine in A New Hope. But of course, they can be used on any desert planet. We've already seen them on Jakku as well, and even on the Erso farm on the planet Lah'mu (a non-arid world) in Rogue One.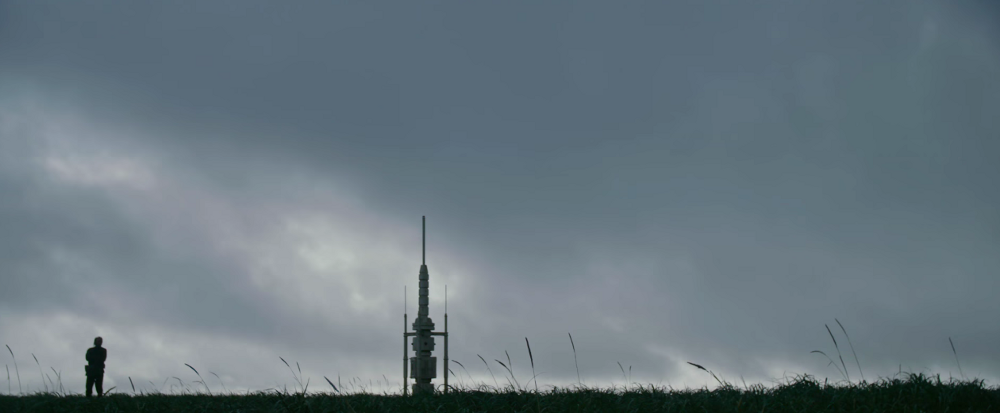 So we can't really make many conclusions from this, but it's cool to see the set up close. As we mentioned in our previous article, we've spoken with several people in the know that all said this planet will not be Tatooine in the movie. Of course this doesn't mean we won't see Tatooine at all. But you have to agree that we never saw metal buildings on Tatooine. Both Mos Eisley and Mos Espa are stone/sandstone. This definitely looks like some abandoned industrial compound which doesn't fit with Tatooine, or at least the parts we've seen so far from the movies, comics and games.
Also, the engines seen in the close-up photo definitely look like the engines they used in The Force Awakens (the Resistance base on D'qar) and in Rogue One. It's definitely a cool prop worth reusing.
So, tell us what you think. Do you think this is Tatooine or a new planet? Do you spot anything interesting in these photos that we've missed? Tell us below.
Special thanks to Lawrence Thespian for the photos.
UPDATE 1!
Our friends at LaFosaDelRancor has just alerted us that the image that was shared earlier today has been released in bigger quality. Check it out (click on the image for bigger version):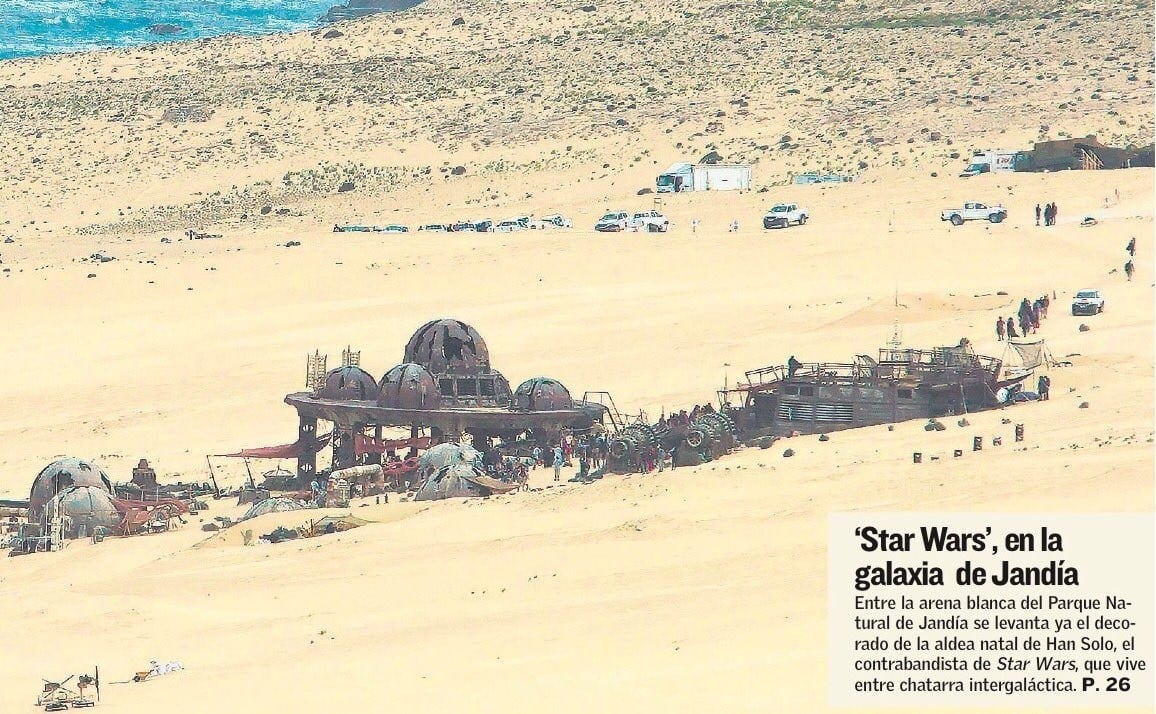 UPDATE 2!
June 2, 2017
It's very interesting that the new structure that we see in the above photo actually looks like a shipwreck. For many of you it perhaps looks familiar?
This part definitely looks like a Sail Barge (the rear part of it). It's definitely not a complete match with Jabba's barge from Return of the Jedi but it's very similar. Now this doesn't necessarily mean that it's a Tatooine Sail Barge. They can have these on any planets. There are many possibilities why they decided to use it. Perhaps it's an old prop, or just they already have the schematics how to build these. Still it doesn't make the whole thing look Tatooine-ish, but who knows. Only time will tell. Until then take all these just as rumors and speculations.