Rian Johnson and Pablo Hidalgo Clarify Disney's Role in the Creative Process of Star Wars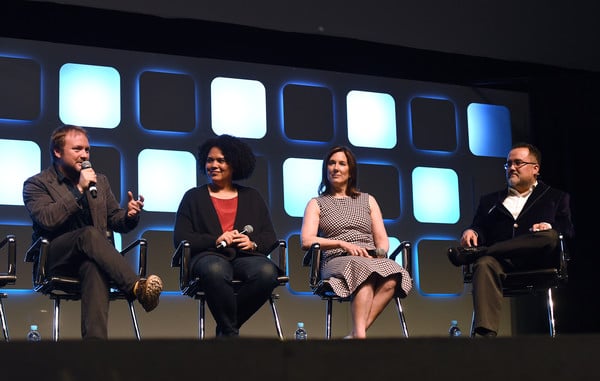 There has always been much debate about how much of Star Wars has been pre-planned (dating back to the original trilogy). One of the biggest fears among fans was that after its acquisition of Lucasfilm, Disney would turn Star Wars into its perfectly neat little corporate package, with "suits" standing over writers and directors, looking over their shoulder telling them what to write and what to create. Although J.J. Abrams and Kathleen Kennedy continuously and definitively stated that isn't the case back in 2015, we live in a world of skeptics, and many fans still believed "The Mouse" was controlling the galaxy. A recent exchange on Twitter between fans and The Last Jedi writer/director Rian Johnson, and Lucasfilm Story Group's Pablo Hidalgo, should further if not completely destroy the thought that the films have already been mapped out and that the corporate heads at Disney are overseeing and deciding everything. It is evident that is not the case at all.
Here are the exchanges on Twitter:

Pablo Hidalgo adds
There are some pretty emphatic bullet points to take from this:
Rian Johnson
No part of The Last Jedi story was planned out before Johnson began writing. His only template to work from was The Force Awakens.
Pablo Hidalgo
Reminded fans that not only is the sequel trilogy not mapped out, the first two trilogies worked the same way (Aside from the obvious need to have Anakin fall to the dark side and get messed up enough to need his Vader suit).
Nothing is set in stone until it is committed to a released story.
The Empire Strikes Back had FOUR different drafts before production began.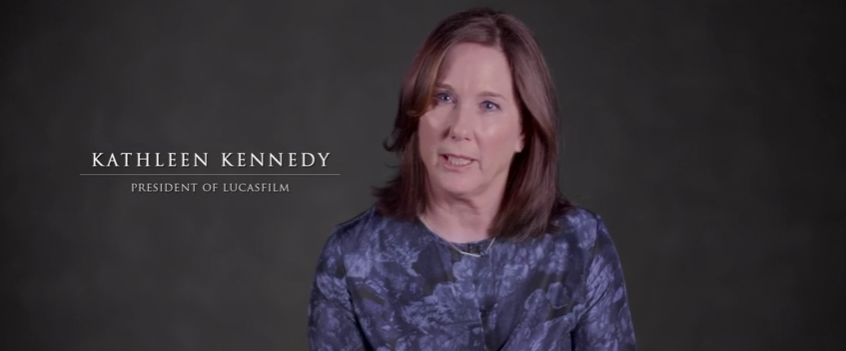 In a recent interview that we covered, Kathleen Kennedy spoke about Lucasfilm's uncertainty on whether or not the saga story will continue beyond Episode IX. They are making this trilogy with no idea whether the story will end after Episode IX, or leave an opening to continue with an episode X, or even a new trilogy down the line. It is always fun to theorize, and it's often smart to be skeptical in a world that is becoming more and more cynical. But here we have the writer and director of The Last Jedi clearly and directly stating he had complete creative control for his film. We have one of the heads of the Lucasfilm Story Group stating it is odd to think Disney would have this all planned out ahead of time, and that a movie is never ironed out until it is completed.  And lastly, we have the President of Lucasfilm herself explaining the uncertainty of the saga beyond Episode IX (you can read that article here.)
Star Wars wasn't always some secret cryptic conspiracy society, and frankly I think fan obsession has created that myth in a way. There was once a time where it was simply "a boy, a girl, a galaxy". Yes they want to protect their content as much as they can to make the viewing experience as surprising and enjoyable as possible, but maybe Snoke is…just Snoke? What we do know is Rian Johnson wrote and directed The Last Jedi, and that nothing was mapped out for him.
Can we finally put the theory that the "suits" at Disney are pulling the strings and deciding the fate of the Star Wars saga? I think we can, but what do you think? Sound off in the comments below.
"For my ally is the Force, and a powerful ally it is."
You can find me on Twitter @JohnnyHoey, my profile is canon.
John Hoey is the Lead Editor and Senior Writer for Star Wars News Net and the host of The Resistance Broadcast podcast
"For my ally is the Force, and a powerful ally it is."