Blueprints and Details on the Construction of Starkiller Base!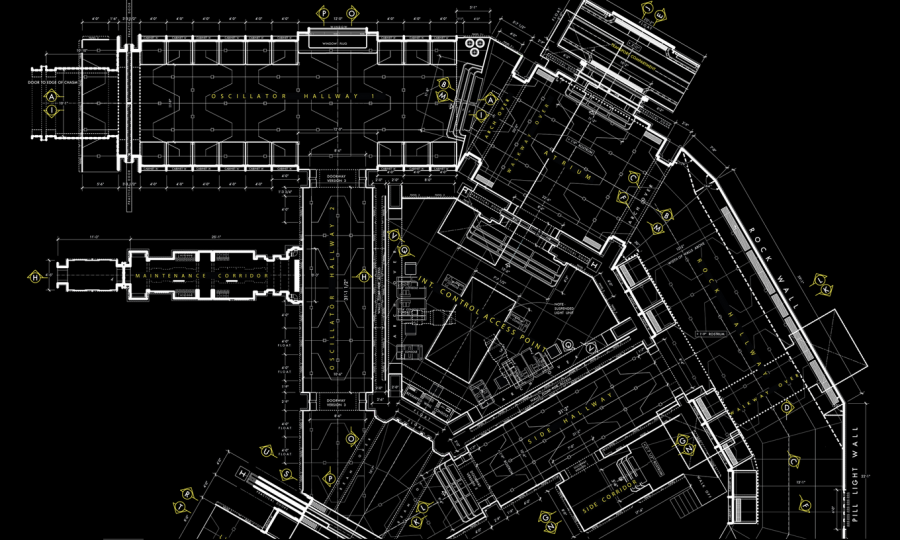 Wired has a very cool article showcasing several blueprints for the interior of the Starkiller Base, the base of operations of the First Order.
The article reveals that the production name of Starkiller base was "Evil Castle". A name we told you in the past.
From Wired:
In The Force Awakens, it's a monstrously huge structure, full of twisting hallways, long corridors, and a central control room. But in real life, the mostly wood-and-plastic set occupied a single soundstage at Pinewood Studios in London—and movie magic was the Force that turned it into the new Death Star.

The all-purpose set can be reconfigured, Lego-style, in a variety of specific arrangements, says Darren Gilford, a production designer. Thousands of people—carpenters, painters, metal fabricators, and set designers—spent about three months assembling the simulacrum.

Wall panels—called cabinets—can be flipped upside down to transform hallways into entirely different-looking corridors of the base. In the movie, the Starkiller Base is Death Star-magnitude huge; the Evil Castle hallway set, by contrast, is a mere 6,800 square feet.
Thanks to @SWMegafan for the heads up.