EW Reveals Details on The Rogue One Happy Ending that Never Happened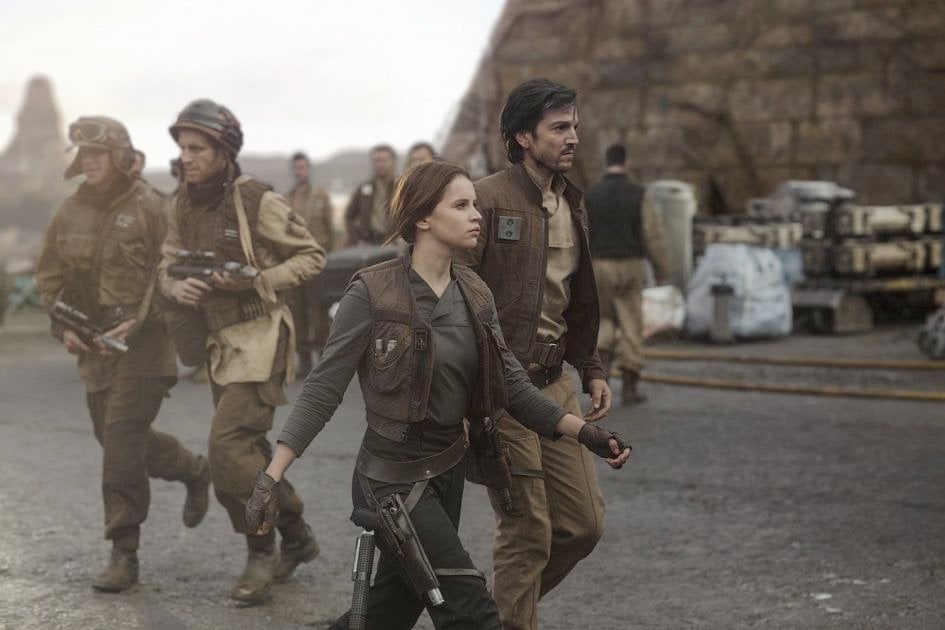 Rogue One: A Star Wars Story will release this Friday in Digital HD (the Blu-ray/DVD will be released on April 4), and Entertainment Weekly has started a series of daily articles revealing interesting new details about the movie leading up to its home release. Today's article focuses on the movie's happy ending that no one really liked…
Entertainment Weekly's Anthony Breznican spoke with Rogue One's original screenwriter, Gary Whitta, who revealed some interesting things about the original version of the story. Although the creative team had a strong desire to show the team's ultimate sacrifice on screen, they were afraid that Disney might think it was too dark for their brand of Star Wars. Before getting the green light for the darker ending, Whitta explains that there was an alternate, happier ending for at least some of the film's heroes.
"The original instinct was that they should all die…It's worth it. If you're going to give your life for anything, give your life for this, to destroy a weapon that going to kill you all anyway. That's what we always wanted to do. But we never explored it because we were afraid that Disney might not let us do it, that Disney might think it's too dark for a Star Wars movie or for their brand." –  Whitta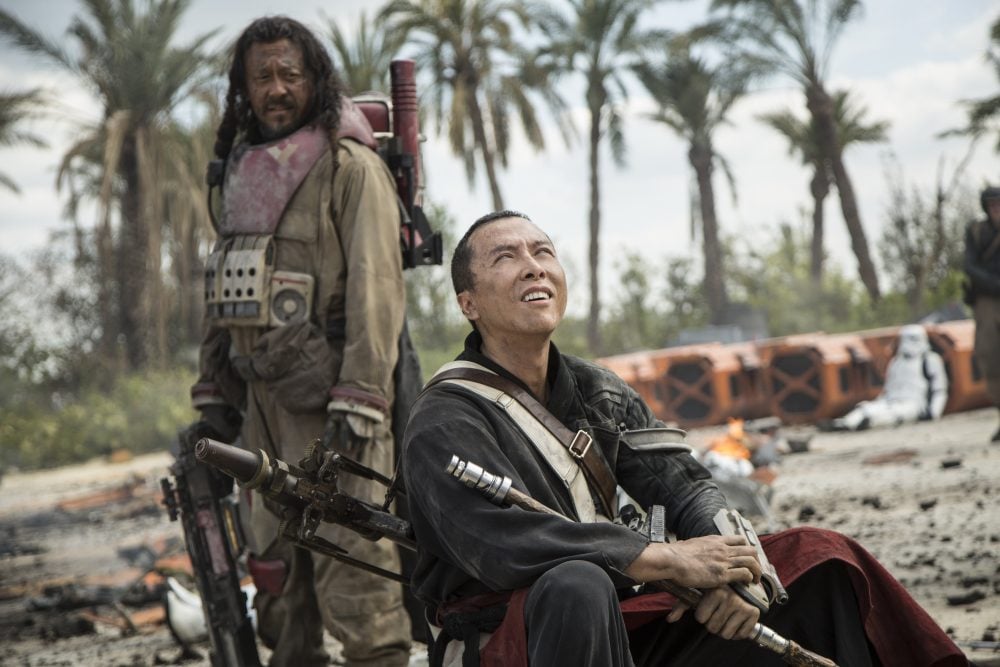 In this more kid-friendly version of the story, ex-Imperial pilot Bodhi Rook and the Guardians of the Whills duo Chirrut Imwe and Baze Malbus did not exist. Jyn was an enlisted sergeant in the rebellion instead of a street rat, and the Cassian-type character went by a different name.
"In fact, some of the toys that are sold still say Sgt. Jyn Erso (see image below), that's who she was, she was a sergeant in the Rebel Alliance. By the time we changed that, some of the toys were already in production. I have a Sgt. Jyn Erso on my desk, even though she's not a sergeant in the film." – Whitta
Granted, even in the happier ending, not everyone made it out unscathed as K2SO still met his demise. However, his human counterparts Jyn and "Cassian" lived to fight another day…
"A rebel ship came down and got [Jyn and "Cassian"] off the surface. The transfer of the plans happened later. They jumped away and later [Leia's] ship came in from Alderaan to help them. The ship-to-ship data transfer happened off Scarif." – Whitta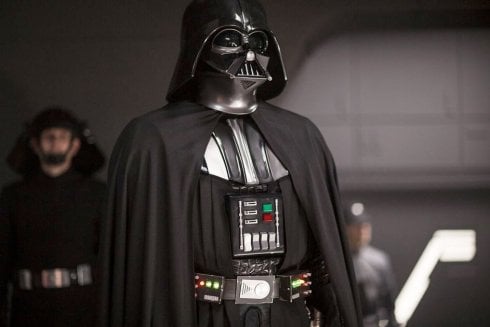 In the original version, Darth Vader still hunted them down and destroyed their ship after the data transfer to the Tantive IV. But, in the last second, the audience would have seen an escape pod with our heroes presumably on board among the wreckage.
"They got away in an escape pod just in time. "The pod looked like just another piece of debris." – Whitta
For the full interview with much more interesting tidbits make sure to visit EW.
What do you think about the original ending to the film? Would it have worked? Or is the darker ending a more fitting exit for the movie's heroes? Share your thoughts in the comments below.
Jordan Pate is Co-Lead Editor and Senior Writer for Star Wars News Net, of which he is also a member of the book and comic review team. He loves all things Star Wars, but when he's not spending time in the galaxy far far away, he might be found in our own galaxy hanging out in Gotham City or at 1407 Graymalkin Lane, Salem Center, NY.