USA Today Reveals Two New Behind The Scenes Clips From Rogue One: A Star Wars Story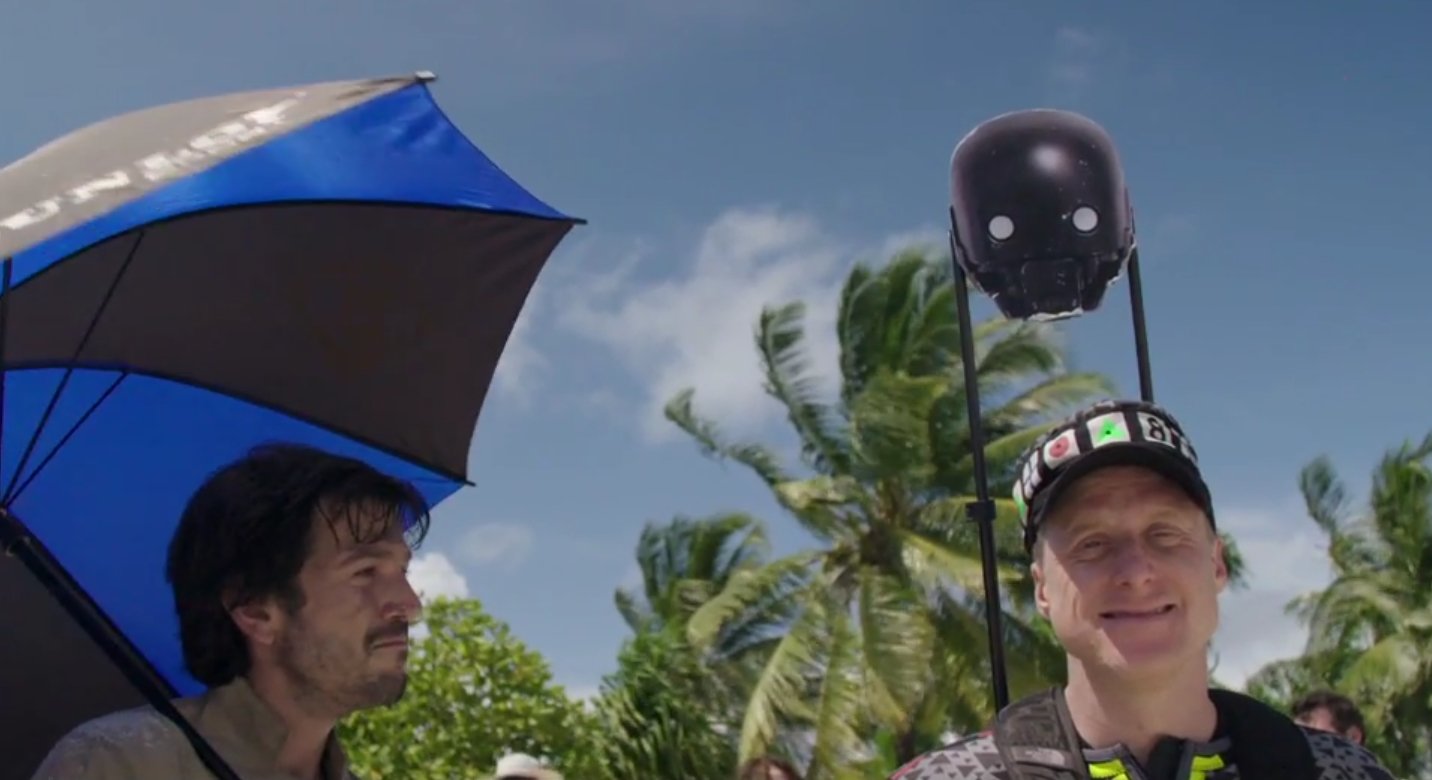 USA Today shared two new behind the scenes clips from Rogue One: A Star Wars Story, ahead of the movie's home release ( March 24 for Digital HD and April 4 for Blu-ray/DVD). The clips focus on droid K-2SO and the memorable performance by actor Alan Tudyk, as well as some easter eggs found in the movie. Check them out.
From USA Today:
To play the 7-foot-tall and very snarky Kaytoo, Tudyk would don 13-inch stilts while filming scenes for the movie, which centers on the robot and his Rebel buddies such as Jyn Erso (Felicity Jones) and Cassian Andor (Diego Luna) stealing the plans for the Empire's super-weapon, the Death Star. But as revealed in the above exclusive behind-the-scenes clip, there were some scenes too awkward or dangerous for Tudyk to film while on stilts. In those instances, he wore a backpack rigged with a couple of poles and a cutout Kaytoo head to keep his eyeline in place.
The second video focuses on easter eggs and other Star Wars connections such as the turbo tank from Revenge of the Sith, and the first appearance of the TIE Reaper.
To watch both videos go to USA Today.