Star Wars Weekly Buzz: TLJ Reshoots Are Not Happening, No Unaltered Original Trilogy Release and More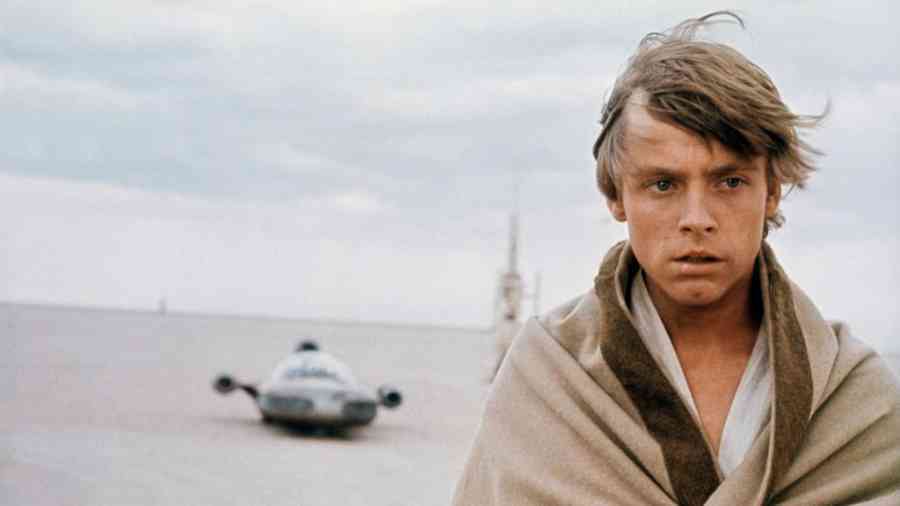 On this week's Buzz: We try to clarify several recent Star Wars rumors, including the potential The Last Jedi reshoots, the release of an unaltered version of the Original Trilogy and more. Also we share some cool interviews with Empire's End author Chuck Wendig, the Oscar nominated for Rogue One sound team, some more bits about the Rogue One Blu-ray and more.
There's been lots of rumors and speculations lately, so today we will start the buzz with some clarifications regarding them.
First we start with The Last Jedi reshoots rumor that we shared yesterday. As we pointed out, it was very possible that this casting call was about Avengers: Infinity War. Now JediNews got a concrete confirmation that this is indeed the case:
Lucasfilm Is Not Casting For 'Episode VIII' In Scotland – https://t.co/GInTM4vkvF #StarWars pic.twitter.com/omHtqGnhGJ

— Jedi News (@JediNewsUK) February 23, 2017
The main reason that made us run that rumor was the fact that Mark Hamill was spotted in the UK with his beard back on. But now Hamill himself revealed that he is in the UK for another project:
Selfies w/a #FlockOfFutureFilmmakers at the airport-Not only 2 make them happy, but 2 plant the seeds of future employment! #HurryHireHamill pic.twitter.com/H7eL12C0PV

— Mark Hamill (@HamillHimself) February 23, 2017
So there you have it, no The Last Jedi reshoots are happening at that point.
Next is a recent rumor claiming that an unaltered Original Trilogy release is coming later this year. This was mainly sparkled by Lucasfilm's recent announcement that there will be a special surprise for the fans during the opening panel at Star Wars Celebration Orlando, about the 40th anniversary of Star Wars.
When asked about this Pablo Hidalgo himself put the rumors to rest:
Celebrating 20 years of that unaltered re-release rumor.

— Beloved By Reddit (@pablohidalgo) February 23, 2017
@Shatterhand1701 As far as I know, there's only one person who could make this happen and he hasn't seemed all that interested.

— Beloved By Reddit (@pablohidalgo) February 23, 2017
@JoeRobinsonUK It ain't up to me, you know. As far as I know, it's only up to one person and he's never seem all that interested.

— Beloved By Reddit (@pablohidalgo) February 23, 2017
It's clear that Pablo is talking about George Lucas. (Clarification: I am in no way saying that we are not getting an unaltered cut because of George Lucas. It is more like the people involved are respectful to him and his decisions.)
Also we have to remember that FOX owns the rights for A New Hope in perpetuity in all media worldwide, and if Disney wants to make these they need to strike a deal with them first. Well the good news is that the mystery of that special surprise during the panel remains.
And here's a very cool article explaining the whole situation about this:
They actually got to name people at Disney AND Fox who confirmed the original negatives of Star Wars are conformed to the SEs. https://t.co/I1ByAWnlpP

— Jeremy Conrad (@ManaByte) February 24, 2017
We've essentially confirmed that Disney's current 4K scan of the film is the most recent revised version (essentially the latest "special edition"), not the original theatrical edition. What's more, Disney's director of Library Restoration and Preservation, Theo Gluck was asked about Star Wars and reported that the original cut negative for the film currently exists in its "SE" configuration only.

In addition, 20th Century Fox's Senior Vice President of Library and Technical Services, Shawn Belston confirmed that all of the "trims" removed from the original cut negative (in the mid-1990s, to create the SEs) still exist as well. So what does all that mean to you?

In summary: While it is essentially technically true that the '77 cut negative "no longer exists" in its original state, it is also technically true that it could be re-built if so desired. All of the needed film elements still survive and have been preserved. Nevertheless, if one takes Gluck and Belston at their word (and knowing them as we do, we certainly do) this would seem to be fairly official word that no such reconstruction work has been done to date. Thus, it appears that there is little chance of the original 1977 Star Wars being released on any home video format in 2017.
Make sure to read the whole article here.
There are a few other false reports intentionally being posted on the web (unlike the two above).
First there is a certain Casting site that has been around spreading false info in attempt to get clients since the start of filming of The Force Awakens. They recently stated that Episode IX starts filming in the summer. That is not true.
Nope, #StarWars #EpisodeIX doesn't start filming this summer. The casting site spreading the news has been posting false info since TFA.

— SWNN (@StarWarsNewsNet) February 22, 2017
Also there are at least 2 false rumors about Benicio Del Toro's character from The Last Jedi, posted by a certain youtuber. They are not true.
Gee, the false Benicio Del Toro rumors keep spreading like wild fire. Even Yahoo reported it. Spread the word that they are fake. 🙂

— SWNN (@StarWarsNewsNet) February 20, 2017
Oh and the trailer description from the same guy is 100% wrong. We don't know what the trailer will be, but we have ways of checking if a certain info is wrong. 😉
Now let's move onto the real Star Wars stuff.
Finnish actor Joonas Suotamo who played Chewbacca in the action sequences in The Force Awakens and was recently announced as part of the untitled Han Solo movie cast, shared a touching message on his Instagram, thankful for the role of a lifetime.
As you know, Peter Mayhew was used for Chewie's close-up shots in The Force Awakens, but from this message it seems that Suotamo will take over the whole performance for Han Solo.
After this message the actor got a huge wave of warm welcome and support, and to express his gratitude he shared a photo with him during The Last Jedi filming at Pinewood:
Next we have a few tidbits about the Rogue One Blu-ray release.
Japan will also have several Rogue One Blu-ray versions. One of them is particularly interesting – a steelcase box with several character prints and a Death Trooper figure (click on the image below to see the one with the trooper):
#RogueOne Japan will also be offering several BluRay versions; one includes a collector's steelcase box set with a Deathtrooper figure pic.twitter.com/8pg5SIEzWp

— SW Comlink (SWNN) (@StarWarsComlink) February 24, 2017
Many people are speculating that because of the lack of any deleted scenes and director's commentary on the Blu-ray, there will be another Rogue One release later this year. Unfortunately this is probably indeed what will going to happen.
BluRay pros @thedigitalbits are expecting a Rogue One collector's edition with deleted scenes & director commentary https://t.co/mFjypzZ0rN pic.twitter.com/HEaHOezg3L

— SW Comlink (SWNN) (@StarWarsComlink) February 23, 2017
The guys from Yakface spotted something funny on the newly released Rogue One Blu-ray cover:
Not a #rogueone AT-ACT #fail 😉 pic.twitter.com/pn75yATCqT

— Yakface (@yak_face) February 22, 2017
Speaking of AT-ACTs here's a better look at the very cool looking AT-ACT driver via Jedi Bibliothek:
#RogueOne #StarWars another look at the briefly seen AT-ACT driver from the incredibuilds book / more pages here https://t.co/RjJdegXiZ4 pic.twitter.com/ng15r3Vysb

— SW Comlink (SWNN) (@StarWarsComlink) February 20, 2017
The latest issue of Star Wars Insider has a great tribute to Carrie Fisher:
#starwars #starwarsinsider latest issue of the Star Wars Insider is a tribute to Carrie Fisher (newsstand vers. on left / & subscriber ver.) pic.twitter.com/lMuZyeuH0i

— SW Comlink (SWNN) (@StarWarsComlink) February 22, 2017
Also Billie Lourd shared on Instagram some photos honoring her mother.
We miss you Carrie.
Chuck Wendig's closing chapter of the Aftermath trilogy is out now and StarWars.com spoke with the author about Emipre's End and what it means for the new canon:
The author of the Aftermath trilogy, @ChuckWendig, reflects on his saga and the Empire's End.https://t.co/KtxlWIXlLE pic.twitter.com/oIRvD2nV78

— Star Wars (@starwars) February 22, 2017
Also the official site spoke with Steve Evans, Design and Development for Star Wars at Hasbro, about the special 40th anniversary Black Series wave. Check it out:
Inside @HasbroNews' 40th anniversary Star Wars figures.https://t.co/kR6yqwhhiy pic.twitter.com/Af2E0tTNtR

— Star Wars (@starwars) February 23, 2017
And here are two ANH posters for the anniversary that are actually previously rejected concepts:
A New Hope 40th Anniversary poster art (rejected concepts) | by @mark_raats #StarWars #ANewHope #art pic.twitter.com/aEtl2Ik68S

— StarWars Art Gallery (@SW_ArtGallery) February 23, 2017
The Oscar nominated team for their sound work on Rogue One discuss specifics on what went into Rogue One's sound design, working with director Gareth Edwards on his first "Star Wars" feature, and more.
How the #RogueOne post sound team expanded the #StarWars sonic universe: https://t.co/OBTcnOYL6O @skywalkersound @AudioJeney #Oscars2017 pic.twitter.com/fwldsu2jgt

— Sound & Picture (@soundandpicture) February 21, 2017
Jedi Bibliothek reports that The Making of Rogue One book has been planned for an Oct. 3 release:
#StarWars The Making of Rogue One book has been planned for an Oct. 3 release, authored by Josh Kushins who also wrote The Art of Rogue One https://t.co/znGPAwpIXP

— SW Comlink (SWNN) (@StarWarsComlink) February 20, 2017
Mark Hamill being funny as always. Yep, he had a chance for an Oscar nomination if it wasn't for J.J. Abrams and his idea of speech.
.@HamsterHashtags #JJsPointers #SlowlyTurnRemoveHoodButDontStartYourLengthyOscarWorthyMonologueUntilYouGetToThatRockOverThere #SilenceSpeaks pic.twitter.com/kpTboveiow

— Mark Hamill (@HamillHimself) February 22, 2017
And lastly here's something that we've heard recently. We'll have more on this later today.
We are hearing that the title for the #HanSolo film will be revealed during D23 in July (14-16). The event will be much bigger this year. https://t.co/Lo1aRCwjhX

— SWNN (@StarWarsNewsNet) February 22, 2017
Stay tuned for more next week.
With contribution by @starwarscomlink