Potential Star Wars: The Last Jedi Reshoots Happening Soon?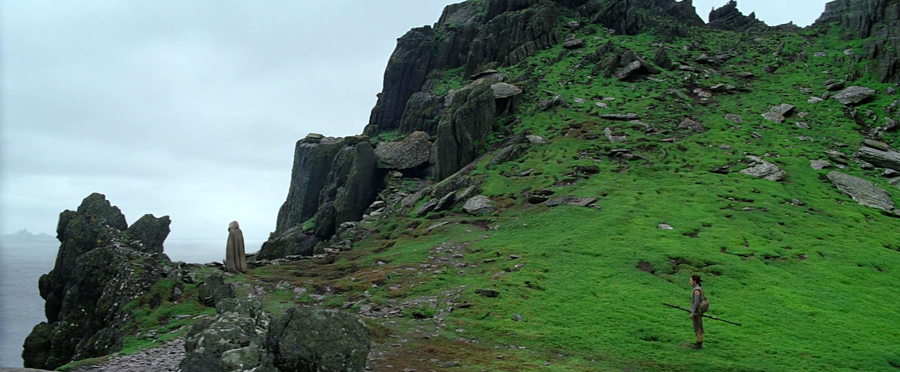 According to a new report posted on the web, the extras casting agency for Star Wars: The Last Jedi is currently casting extras and walk-on roles for a major motion picture. Could this be about potential reshoots for Rian Johnson's The Last Jedi? Read on to find out.
The site Project Casting (via Omega Underground) is reporting that Universal Extras Casting, the company behind the extras casting for The Last Jedi is "now casting extras and walk-on roles for a major feature film starting this March 2017 in Edinburgh and Scotland, Ireland."
Whether this casting is for The Last Jedi or not is still unclear. As Project Casting also pointed out, recently the Telegraph reported that Marvel's Avengers: Infinity War is expected to start filming in Edinburgh in the next few weeks. So there is a possibility that this casting is for that movie.
However we should keep in mind that in the last few days Mark Hamill has been spotted in the UK, giving more credibility to the report that this casting might be for The Last Jedi after all.
I JUST MET @HamillHimself AT HEATHROW!!! I'm so happy and my life just got made🙊 pic.twitter.com/W7XpGgEkKH

— alix (@thiccsebstan_) February 22, 2017
As you probably know, reshoots are a normal part of the filming process that are scheduled even before the actual filming of a movie.
One thing that seems strange is the fact that Rian Johnson and company never filmed in Scotland, and doing reshoots there doesn't make much sense. As you remember, the Episode VIII cast and crew filmed for several weeks all over Ireland and of course at Pinewood Studios.
Another thing to keep in mind that this casting agency is not the same as the one that is spreading false reports that filming for Star Wars: Episode IX will begin this summer. 🙂
As always, until any official word is revealed by Disney/LFL, treat this info only as a rumor.