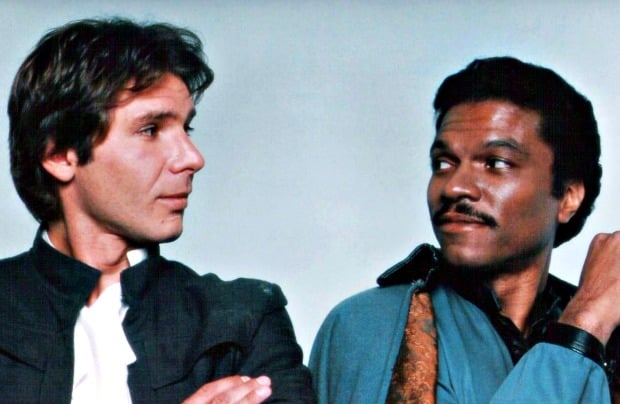 Alden Ehrenreich, who will play Han Solo in the currently-untitled Han Solo Star Wars spin-off, met with Harrison Ford about a month ago to discuss the character over lunch. More recently, Donald Glover and Billy Dee Williams followed suit with regard to the character of Lando Calrissian.
LANDO AND LANDO, HAN AND HAN pic.twitter.com/YRHBzAzufr

— kyra (@diegolvnas) February 3, 2017
Given that both characters are going to play substantial parts in the film, this is a good sign that the new cast is fully committed to doing justice to the characters that they're playing. Hopefully, this may also be a sign that Billy Dee Williams could make a commitment to Star Wars Episode IX, as his presence is probably sorely needed now that Carrie Fisher is no longer with us.
Click HERE to check out and comment on this topic in our forum The Cantina