Alden Ehrenreich Talks Young Chewbacca.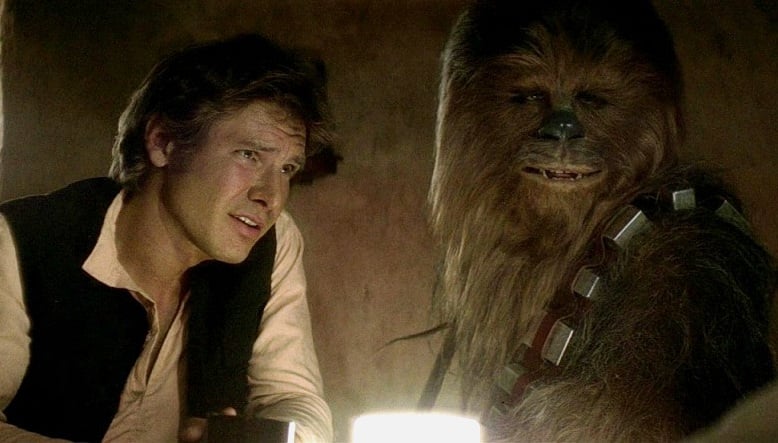 Variety caught up with actor Alden Ehrenreich, who will play the most famous scruffy-looking nerf herder in Phil Lord's and Chris Miller's second stand alone movie. The actor was promoting his new movie Rules Don't Apply and briefly talked about his next project, simply titled Han Solo for now, which should start filming in London early next year.
From Variety:
On how much he is allowed to say about the movie:
"I'm allowed to say that I'm really excited about Donald Glover's casting" he shared, in reference to the news last week that the "Atlanta" star would be playing a young Lando Calrissian in the much-anticipated untitled origin story due in 2018.

"I think he's going to be great in the role because he's such a talented and interesting guy. And I can say that Chewbacca's in the film, although I know that's not a huge spoiler."
On if we can expect a difference younger Chewbacca:
"He's as much younger as I am in the film," he joked. "So, I think he's like 190 — or something — years old. I don't think there's a huge growth spurt for him from 190 to 210, so he's probably about the same height."
We've seen from The Force Awakens that Wookiees don't change much over a 30-year period, so we shouldn't expect big changes for the Han Solo movie as well.
It will be interesting to see if Peter Mayhew will return to play Chewie for the close up scenes as he did for The Force Awakens, and if actor Joonas Suotamo will put the fury costume once again for the action sequences.
A few months ago Peter Mayhew teased that he will have a big announcement for the fans. Many speculated that he will announce his involvement with Han Solo, but he is yet to reveal what this was all about.
Han Solo is scheduled to hit theaters on May 25, 2018. Just 5 months after Star Wars: Episode VIII.