Star Wars: Catalyst Excerpt Released.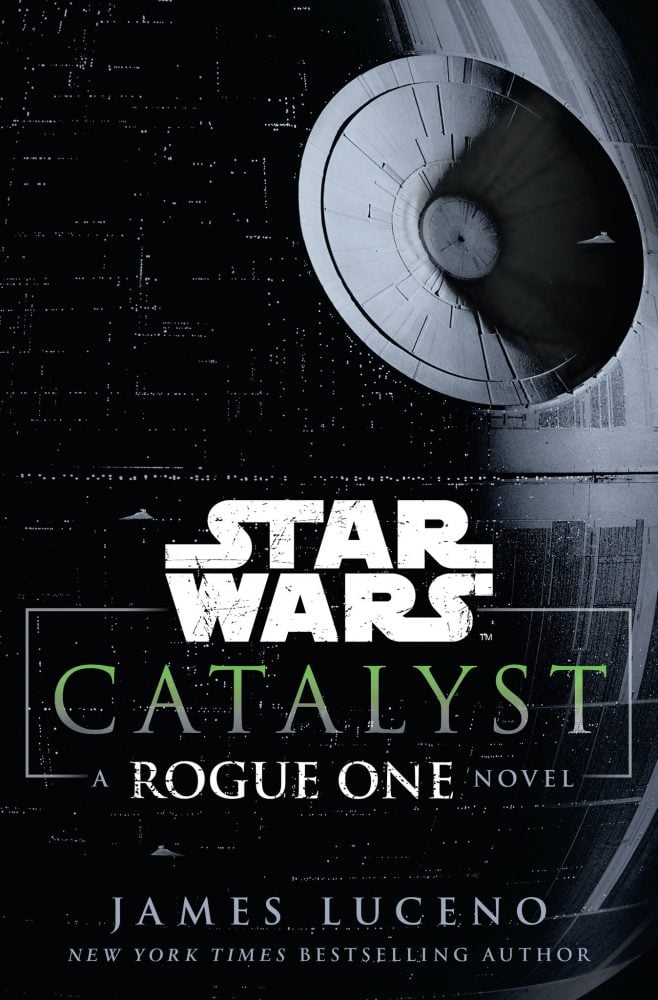 Catalyst, the official prequel novel to Rogue One: A Star Wars Story, is set to arrive on November 15, a full month before the release of the film. If you can't wait that long, Entertainment Weekly has just released an excerpt of the book to satiate your appetite for a look into the world of Rogue One.
From Entertainment Weekly:
As the arrival of Rogue One looms, Star Wars fans will be getting an early look at the events that led up to the creation of the Death Star in Catalyst, a new novel that explores this history between the hero of the new film and its villain.

While most of the movie follows Felicity Jones' Jyn Erso as she leads a group of Rebels trying to steal the plans for the Imperial superweapon, her scientist father, Galen (played by Mads Mikkelsen) is one of the key creative minds behind its design.

In James Luceno's Catalyst, which hits stores on Nov. 15, we learn that the director of the Empire's special weapons division, Orson Krennic (Ben Mendelsohn) has had a long history with the Erso family, and became both their protector and their benefactor, encouraging Galen's work on the manipulation of kyber crystals.

Deep-dive fans already know that those crystals are the key element of lightsabers, and they will prove to be vital to the creation of the Death Star's superlaser.

In this excerpt from the book, Galen reflects on the tensions with his wife, Lyra, and the distance that has arisen between him and young Jyn.

A theory: Jyn's storybook involves a character seeking treasure, who then launches herself to freedom up a channel that rises through eight subterranean levels to the surface. What goes up could also come down. So is this perhaps an inspiration for Galen to create the portal that allows Luke Skywalker to later destroy the Emperor's weapon of mass destruction?
…And from here, the actual excerpt starts. What, did you think that I would just put all of the text over here? It's EW's exclusive, go to their website to read it!
Catalyst hits the shelves on November 15. Rogue One arrives exactly a month later on December 16.
Grant has been a fan of Star Wars for as long as he can remember, having seen every movie on the big screen. When he's not hard at work with his college studies, he keeps himself busy by reporting on all kinds of Star Wars news for SWNN and general movie news on the sister site, Movie News Net. He served as a frequent commentator on SWNN's The Resistance Broadcast.