UPDATE! Rogue One Blu-Ray Available for Pre-Order for an April 4 Release!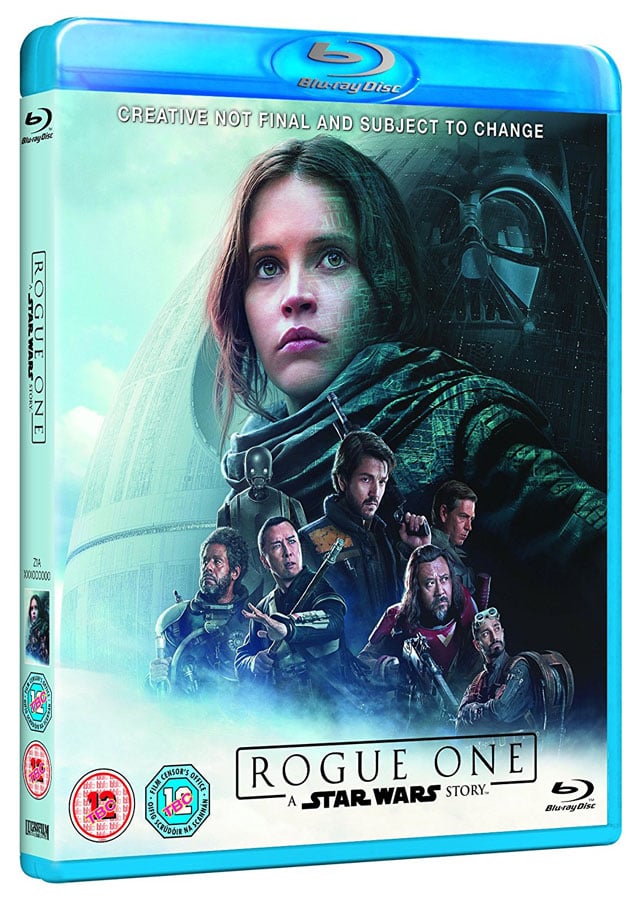 In the last few weeks we have done several reports on the possible release date of the Rogue One Blu-ray. Most of the clues have pointed to a possible release in the last week of March or the first week of April. Now, a new listing of the movie on Best Buy pretty much confirms the exact date.
February 20, 2017
The first clue we got about the date for the Blu-ray was the news about the upcoming Titan's book titled Rogue One: A Star Wars Story – The Official Mission Debrief. The book is scheduled to hit the shelves March 28 and was said to "coincide with the movie's home release" (here).
Later StarWarsJunk got their hands on a list from an employee webinar for a Walmart DVD distributor, which listed Rogue One for release on April 4th. Later, they had to remove their post from the web.
Now Best Buy has listed the movie on their site for pre-order to be received in home or through store pick-up by April 4. This backs up the Walmart report and pretty much confirms Rogue One's home release date.
Tuesday April 4, 2017 makes perfect sense for the movie's home release. If you remember, The Force Awakens Blu-ray dropped on April 5 (again a Tuesday) with an earlier digital release on April 1 (Friday). Obviously, the pattern is the same and we can expect Rogue One to hit the digital market on March 31 (Friday).
Also, it will be interesting to see if the European release of the movie will again be 2 weeks after it becomes available in the US, like it was with The Force Awakens.
Special thanks to our reader Robert Long who spotted the 'Best Buy' listing.
UPDATE!
February 21, 2017
It seems that Best Buy has taken down the listing, which you can still see above as a screenshot. If you visit the same page you get the following:
Our best guess is that they jumped the gun and posted the listing earlier. This was no mistake. I assume an official announcement for the Rogue One Blu-ray release will come in the following days. The first possibility is tomorrow during this week's The Star Wars Show.
Stay tuned for more updates on this.