Rumor – New Actors for Classic Cameos Revealed for Rogue One?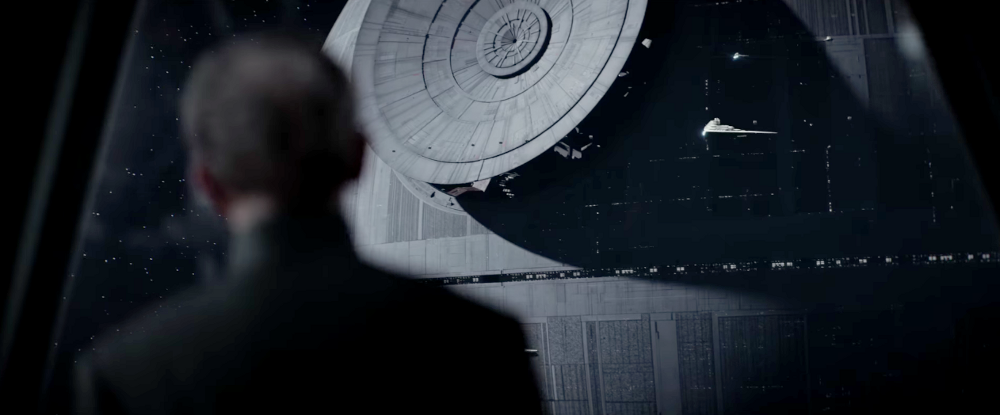 The following article might be considered very spoilerific, although the information in it is not something that we haven't expected to happen one way or another. Still, be warned and proceed at your own risk.
Reddit user tphilb, who claims to be in the movie industry, recently posted about viewing the end credits for Rogue One as part of his profession. Unable to photograph the credits, he was able to jot down some interesting names that shine some light on possible cameos in the film.
Possible spoilers ahead!
Direct quote from the Reddit post:
Because of my line of work, the end credits for Rogue One came across my desk the other day. While I couldn't take a picture of the screen (phone not allowed, and I like my job), I was able to scribble enough notes that offer some information about who is (and is not) in the film.

MUSIC BY — Michael Giacchino
ORIGINAL STAR WARS MUSIC — John Williams
JYN ERSO — Felicity Jones
YOUNG JYN — Beau Gadson
YOUNGER JYN — Dolly Gadson
GALEN ERSO — Mads Mikkelsen
LYRA ERSO — Valene Kane
CASSIAN — Diego Luna
K-2SO — Alan Tudyk
CHIRRUT — Donnie Yen
BAZE — Jiang Wen
SAW — Forest Whitaker
MON MOTHMA — Genevieve O'Reilly
BAIL ORGANA — Jimmy Smits

PRICESS LEIA — Ingvild Deila
… with Special Thanks to Carrie Fisher

DARTH VADER (VOICE) — James Earl Jones
DARTH VADER — Spencer Wilding & Daniel Naprous
KRENNIC — Ben Mendelsohn

GOVERNOR TARKIN — Guy Henry
…with Special Thanks to Peter Cushing

GENERAL DODONNA — Ian McElhinney (Ser Barristan!)

There were several more generals and senators listed, but no actors of note

C3PO — Anthony Daniels

2TUBES — Aidan Cook
No R2D2 listed but could that be because of Kenny Baker's death and there's no longer a person inside?
Oh, and there is a "Blockade Runner Pilot" listed too. So this may slip right into the beginning ANH.
Also listed as Special Thanks: Lord and Miller, Rian Johnson, Winberg & Filoni (Rebels), as well as somebody from the Lucas's Archives.
So, as we said, the appearance of these characters in Rogue One will not be very surprising to the fans. Tarkin has already been spotted numerous times in the trailers and BTS footage. C-3PO and R2-D2 are the only Star Wars characters that appear in all 7 Star Wars movies so far, so their involvement with Rogue One shouldn't come as a surprise. And it would make perfect sense (just speculating here) if princess Leia  goes off on the mission to bring Kenobi to Alderaan in the movie, as well as rendezvous with the Rogue One crew.
Also keep in mind that the actor who plays Edrio Two Tubes, also had a brief appearance in The Force Awakens as a creature performer (here). This fact was not mentioned by the reddit user, giving even more credibility to his report. If he knew this actor was involved with both movies, he could have used it to support his claim.
With no official confirmation on this, treat it as a rumor for now. But to me, it almost seems too straight forward to not be legit.
What do you make of this rumor? Do you think Threepio and Leia will cameo in Rogue One? Do you like these actors (keep in mind they will probably be incorporating digital likenesses as well)? Share your thoughts in the comments below
Jordan Pate is Co-Lead Editor and Senior Writer for Star Wars News Net, of which he is also a member of the book and comic review team. He loves all things Star Wars, but when he's not spending time in the galaxy far far away, he might be found in our own galaxy hanging out in Gotham City or at 1407 Graymalkin Lane, Salem Center, NY.