Potential 4k Restoration Print of Star Wars: A New Hope Coming?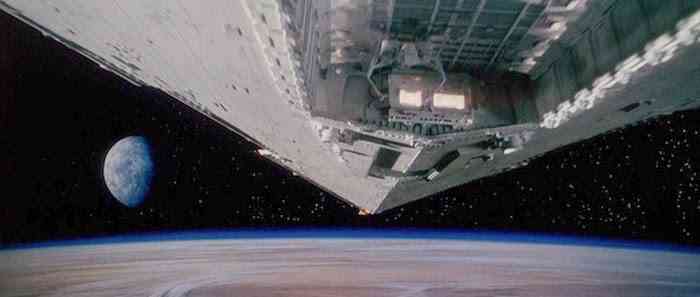 Debates have raged since the sale of Lucasfilm to Disney as to what the exact deal is with the distribution rights to the first Star Wars film. It has been reported that Fox holds those rights in perpetuity, but there seems to be occasional flare ups of buzz that perhaps some sort of deal was cut to allow for a shared distribution of some sort. But to this point we have seen nothing.
Well, we may not have any new insight into the specifics of the distribution, but Gareth Edwards did recently let an interest bit of information out in an interview with Little White Lies. Apparently Lucasfilm has recently completed a 4k restoration of the film.
From Little White Lies:
On day one, we were in Lucasfilm in San Francisco with Industrial Light and Magic and John Knowles, our supervisor, he said that they've got a brand new 4K restoration print of A New Hope – it had literally just been finished. He suggested we sit and watch it. Obviously, I was up for that.
Edwards didn't get into any specifics about what version of A New Hope the restoration was. Having been edited and changed a number of times now, it is hard to speculate. Edwards also didn't mention anything about an intended use for this print, but it stands to reason that if they went to the effort and expense to do a restoration that it will be used in some format in the future. Hopefully maybe next year just in time for the 40th Anniversary of the film's original release. But if not, here's hoping that we don't have to wait too long to see it in all of its fully restored glory.