Full Star Wars Celebration Schedule Revealed + Hayden Christensen is Coming to Chicago as Well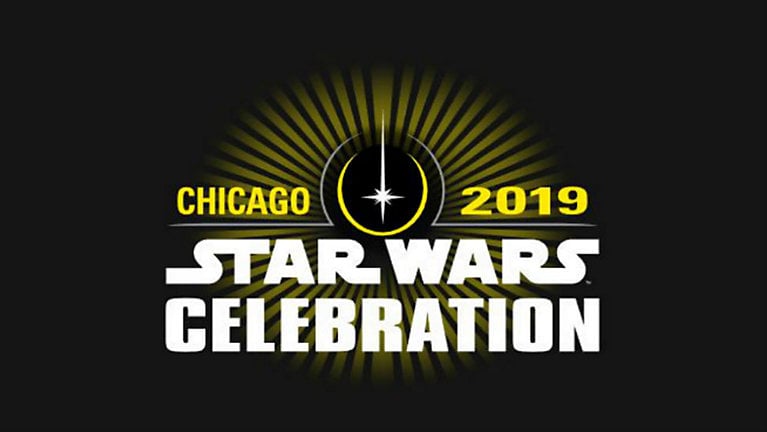 The official Star Wars site has officially announced the schedule for this year's Star Wars Celebration, taking place in Chicago (April 11-15). This is probably going to be the biggest Star Wars event yet, considering the amount of new movies, TV series, VR experiences, books and comics, merchandise, and games  that will be revealed for the first time. But of course this event will be bittersweet as well, as we see the end of an era – the Skywalker saga. Still the future is in front of us, and we should always look ahead….
There are a lot of interesting panels, but here are the ones that will draw the biggest attention:
Thursday, April 11
Preview Day.
Friday, April 12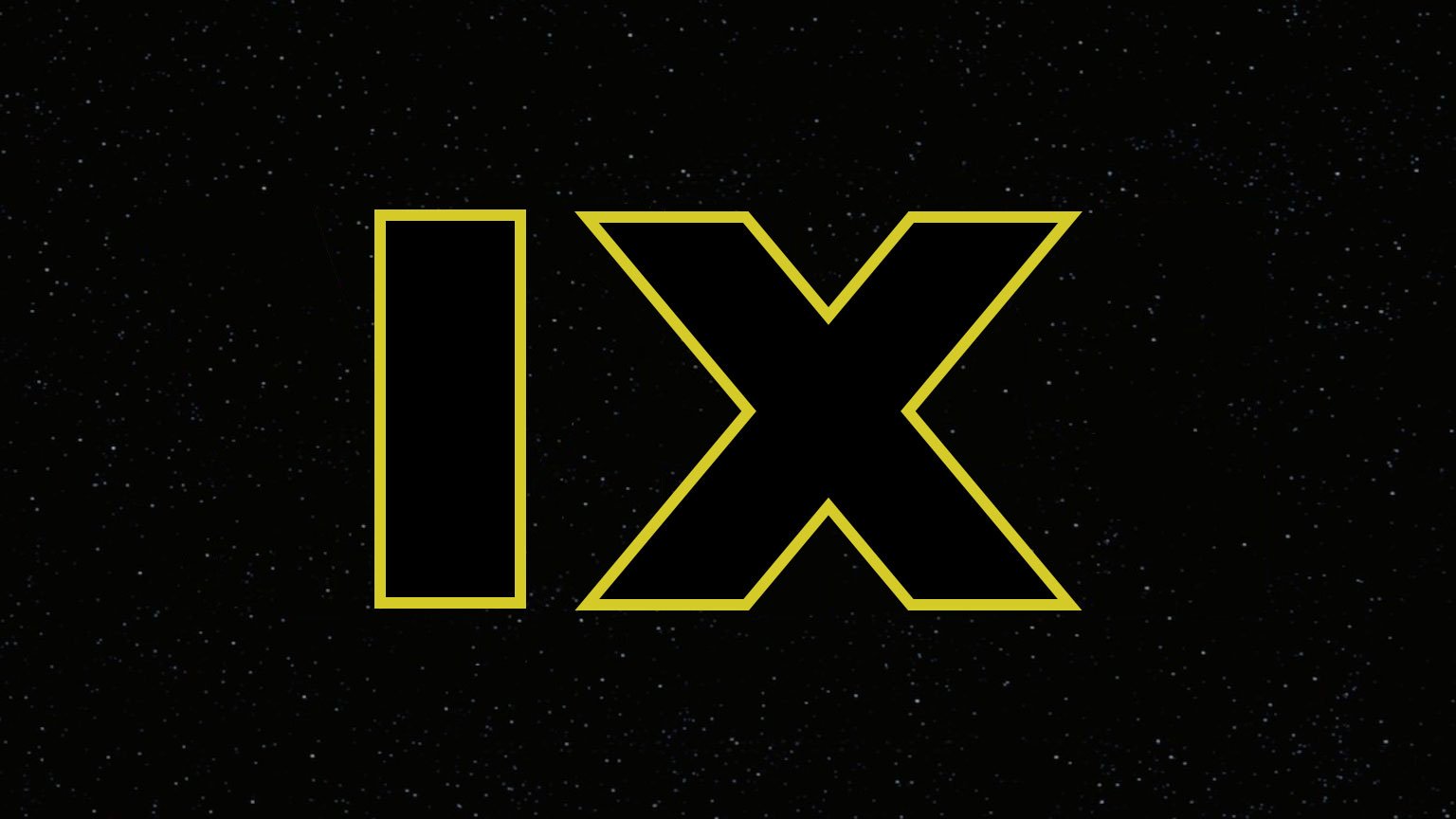 11:00AM – 12:00PM Star Wars: Episode IX
Live on the Celebration Stage; streamed to the Galaxy and Twin Suns Stages
With the culmination of the Star Wars saga arriving before the end of the year, the Star Wars: Episode IX panel is one you will definitely not want to miss!  With Lucasfilm President Kathleen Kennedy and Star Wars: Episode IX director J.J. Abrams appearing onstage, you can count on plenty of surprises and special guests to keep your imagination buzzing for the rest of Celebration! Live on the Celebration Stage; streamed to the Galaxy and Twin Suns Stages.
1:30PM – 2:30PM Vader Immortal: A Star Wars VR Series
Join ILMxLAB and Oculus for a sneak peek at the first Star Wars story series designed for virtual reality, Vader Immortal. Learn more about this immersive descent into Darth Vader's fiery Mustafar fortress from the people behind its story, design, and technology.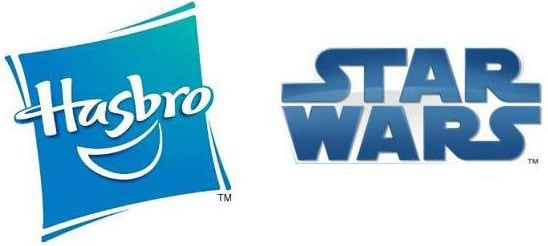 3:00PM – 4:00PM Star Wars Hasbro
Join members of the Hasbro team from a galaxy far, far away as they discuss the popular Hasbro Star Wars product line. Attendees will get an in-depth look at Hasbro's latest action figure offerings & more. No, this is not a trap!
3:30pm-4:30pm The Music of Star Wars: The Phantom Menace with David Collins
Come celebrate the music of Star Wars: Episode 1 – The Phantom Menace as host David Collins explores the musical connections between the story and characters, breaking down both new and classic themes.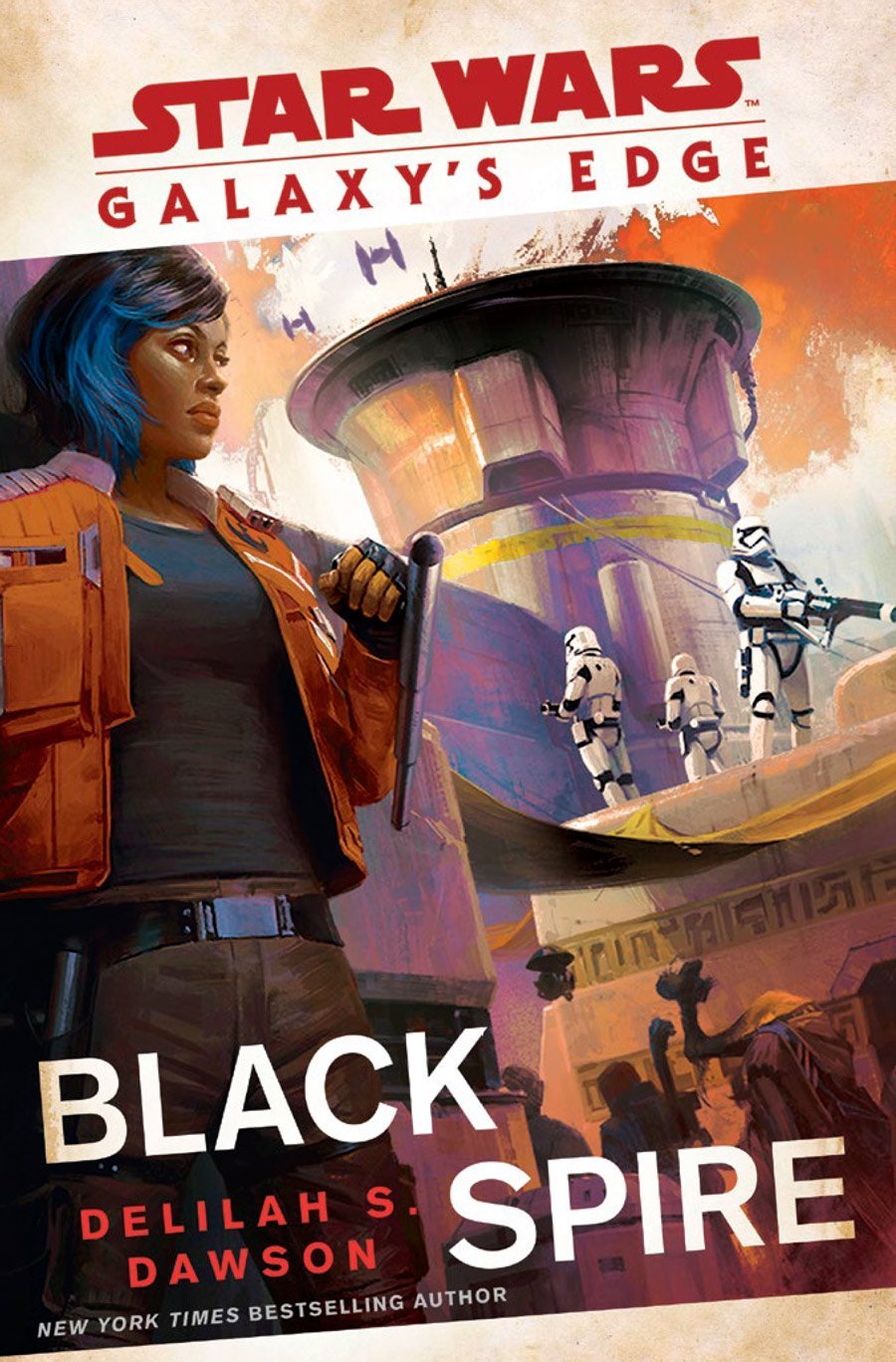 4:45PM – 5:45PM Lucasfilm Publishing Panel
Join some of the biggest and best Star Wars authors to discuss new and upcoming stories set in a galaxy far, far away. Plus, get exclusive sneak peeks and announcements into the future of Star Wars publishing. Featuring Jeffrey Brown, Zorida Cordova, Delilah Dawson, Claudia Gray, Justina Ireland, E.K. Johnston, Cavan Scott, Timothy Zahn, and more! Moderated by Lucasfilm's Michael Siglain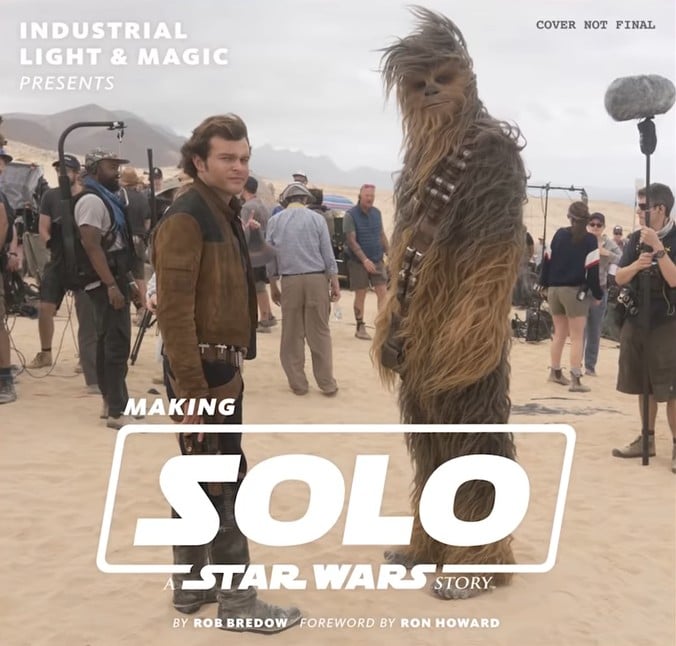 5:30-6:30pm ILM Presents: Making Solo
Rob Bredow, Academy Award nominee and VFX Supervisor for Solo: A Star Wars Story will share his personal stories and photos in this exclusive behind-the-scenes talk. Get a sneak peek into his new photo book covering the film. Bring your filmmaking questions and learn how the Falcon made the Kessel Run in less than twelve parsecs.
Saturday, April 13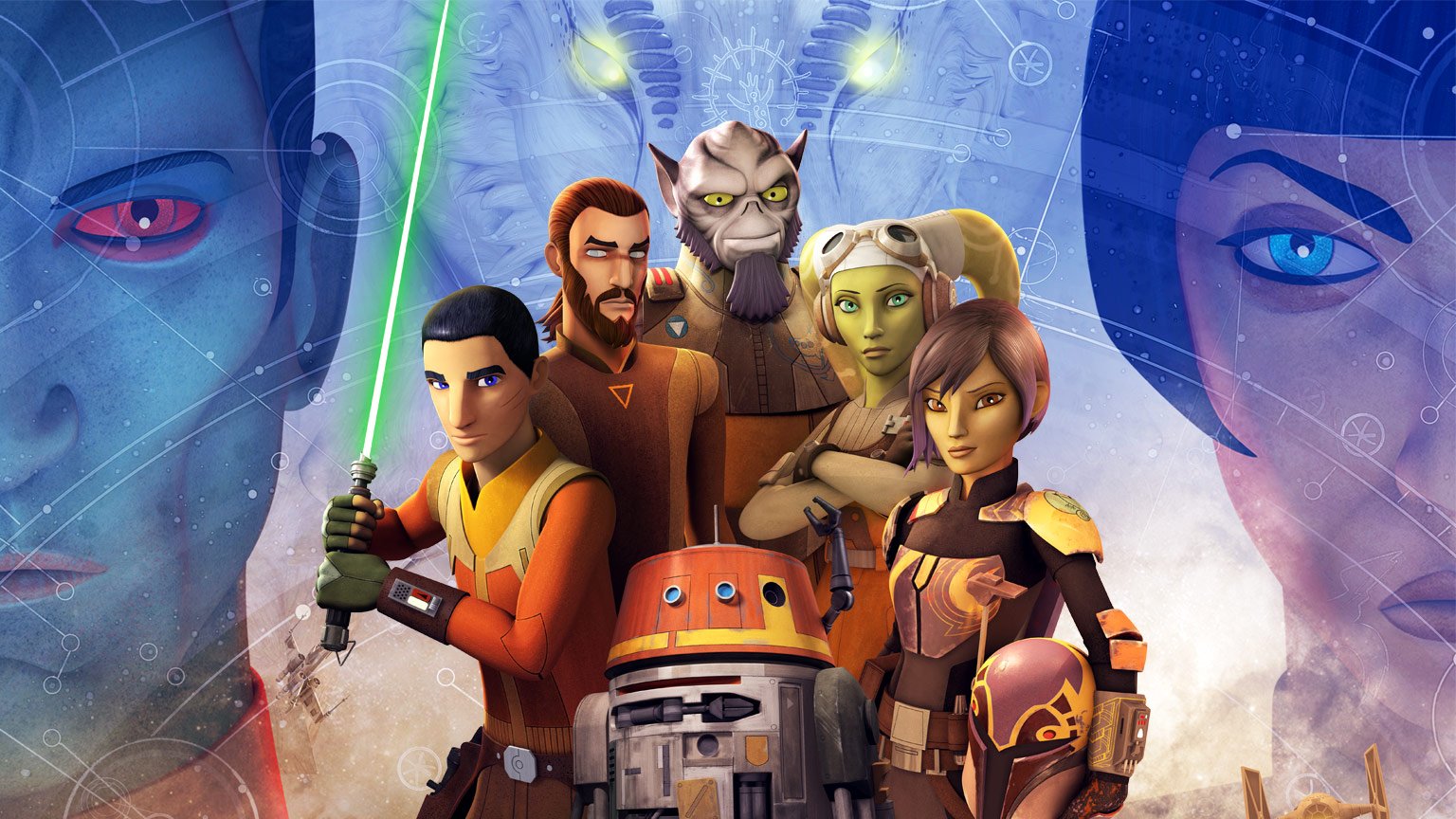 12:45PM – 1:45PM Star Wars Rebels Remembered
Star Wars Rebels may have ended but the Ghost Crew is far from forgotten! Dave Filoni and special guests take a look back at the show that deepened our knowledge of the Force, broke our hearts and always gave us hope.  Full disclosure – we are not announcing a new series in this panel.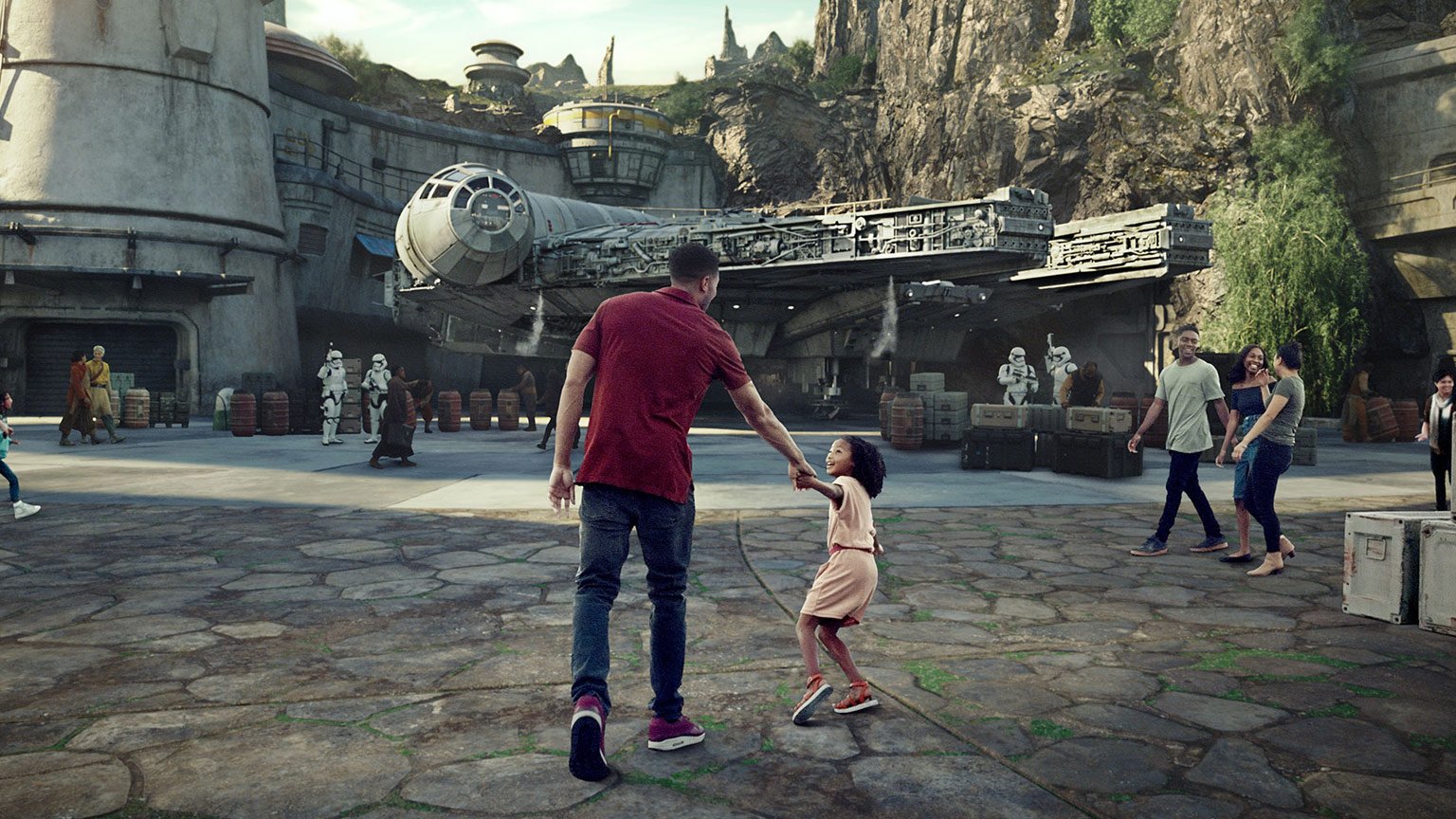 11:00AM – 12:00PM Bringing Star Wars: Galaxy's Edge to Life at Disney Parks
Discover new details and stories about Star Wars: Galaxy's Edge – the new, fully immersive lands coming to Disneyland Resort in summer 2019 and Walt Disney World Resort in fall 2019. Join team members from Walt Disney Imagineering and Lucasfilm as they share stories about what it takes to bring Star Wars to life and how visitors can live their very own Star Wars story. And, there might just be a few surprises, too!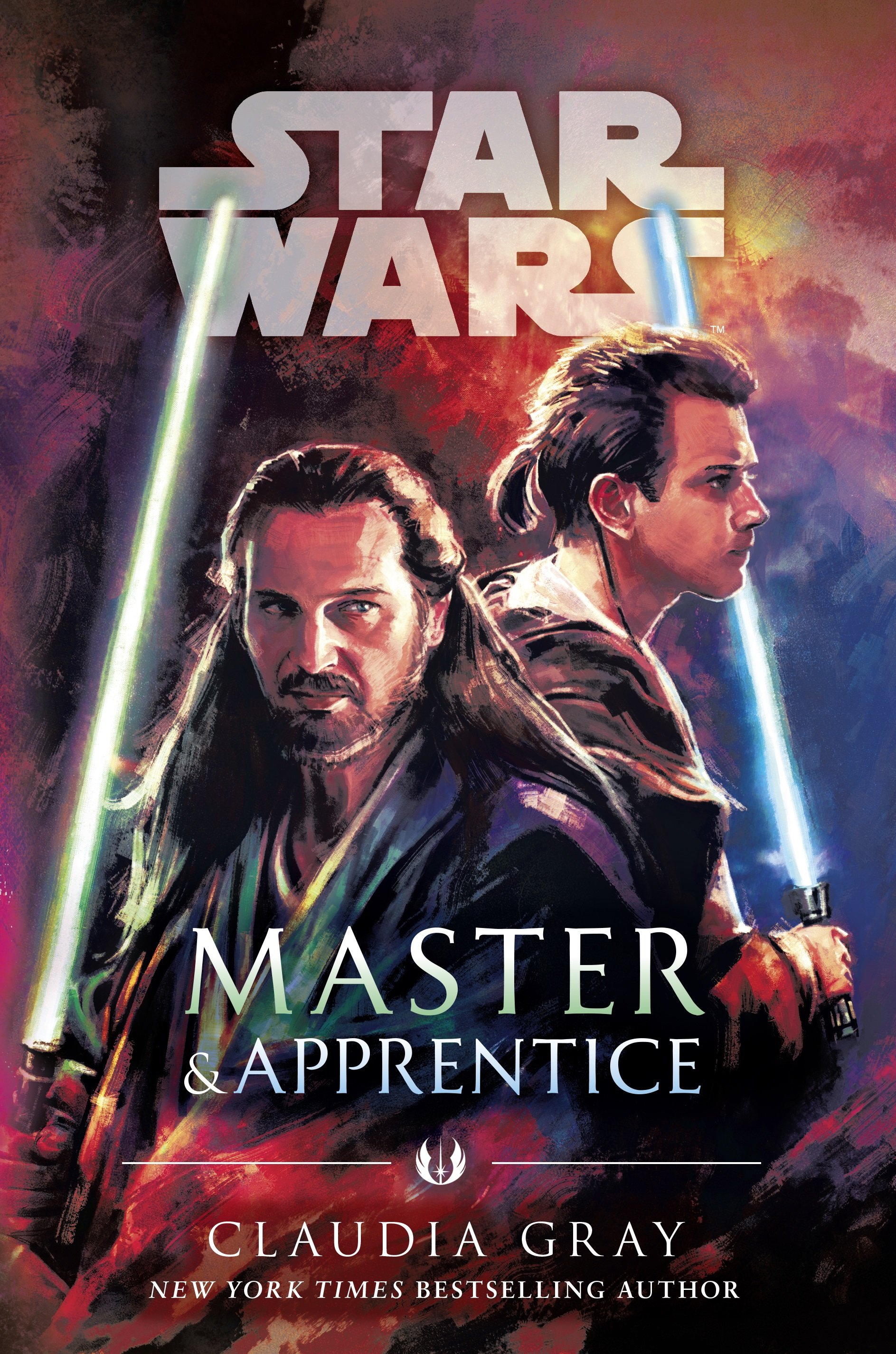 12:45PM – 1:45PM Del Rey Behind the Scenes
Del Rey has been publishing Star Wars books since 1976. Find out what we have in the works for 2019 and beyond. Join authors Claudia Gray (Master & Apprentice; Bloodline), Timothy Zahn (The Thrawn Trilogy), Alexander Freed (Alphabet Squadron; Twilight Company), and Delilah S. Dawson (Black Spire; Phasma) as they discuss current projects and preview other books to come.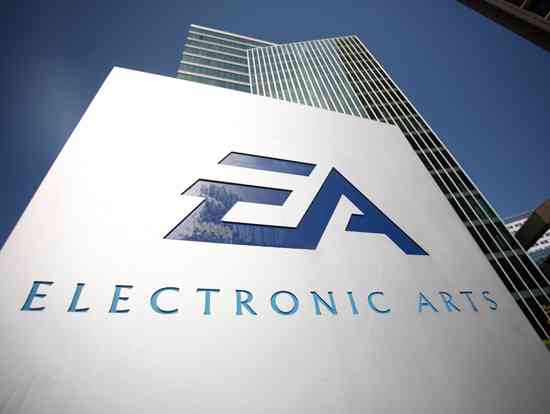 1:30PM – 2:30PM The Galaxy-Wide Premiere of Star Wars Jedi: Fallen Order
Join the head of Respawn Entertainment, Vince Zampella, and Game Director, Stig Asmussen, along with many special guests, to be the first to learn about this holiday's highly anticipated action-adventure game, Star Wars Jedi: Fallen Order. Hear how Respawn and Lucasfilm collaborated on this original Star Wars story, following a young Padawan's journey in the Dark Times following Order 66. And, of course, we'll have a few surprises in store.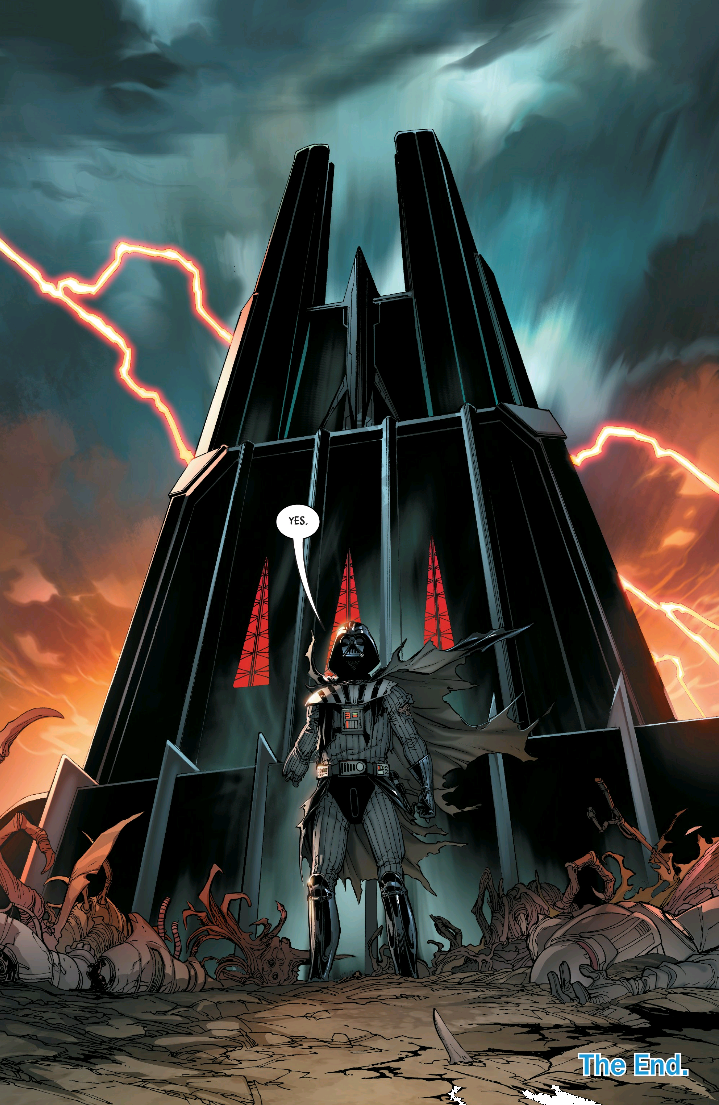 2:30PM – 3:30PM Marvel Comics Presents: Star Wars
Join Marvel Comics writers Greg Pak (Star Wars: Age of Rebellion) and Ethan Sacks (Star Wars: Galaxy's Edge) and a host of other Mighty Marvel Guests in this can't-miss panel!  Greg Pak's Age of Rebellion series spotlights the fan-favorites of the classic trilogy, while Sacks' Galaxy's Edge is the riveting comic series tie-in to the highly-anticipated theme park!  Don't miss your chance to get a behind-the-scenes look at the House of Ideas' parsec of the Galaxy Far, Far Away – including a glimpse of what's to come!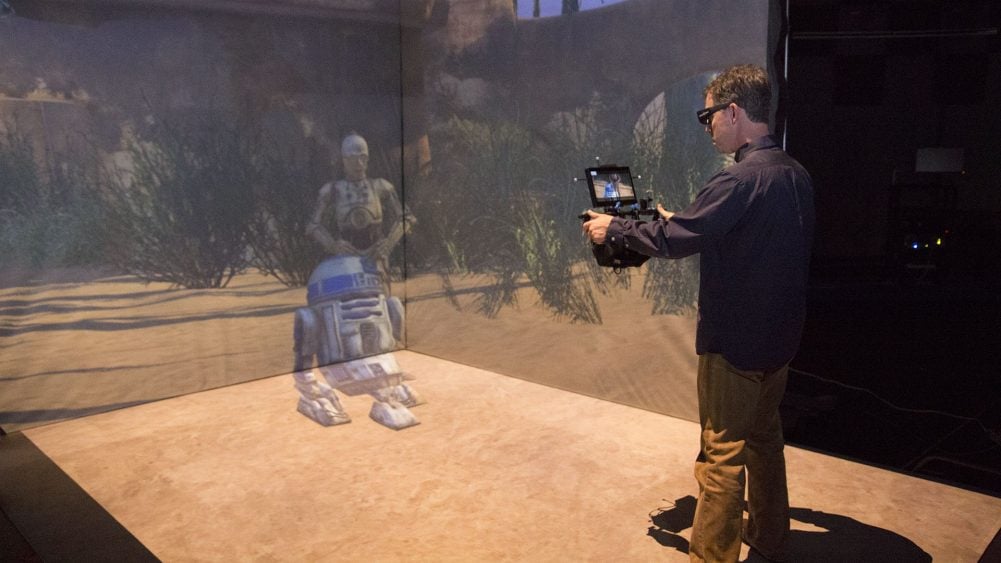 4:15PM – 5:15PM Step Into Our Star Wars Stories: ILMxLAB
From your Jedi Trials on Tatooine, to a visit to Darth Vader's mysterious Mustafar abode, and beyond, ILMxLAB is taking Star Wars fans on multiple journeys to a galaxy far, far away…. Join us as we explore those adventures with some of the people who brought them to life and give away a few items that bring the Force home!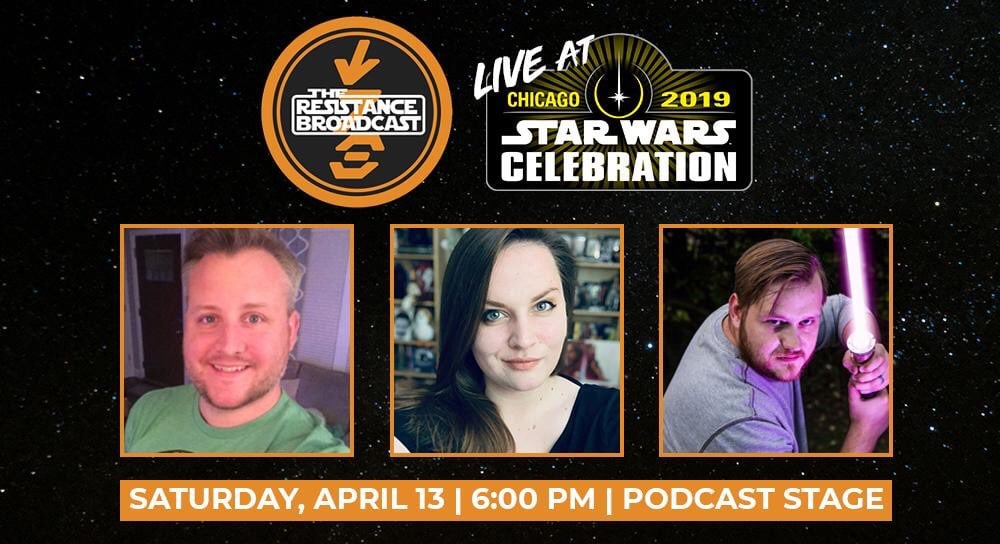 6:00PM – 6:45PM SWNN's The Resistance Broadcast panel!!!
The biggest panel of them all (at least for us). For the first time we are performing LIVE from the Celebration podcast stage, and hope to see as many of you as we can. Join the Resistance!
Sunday, April 14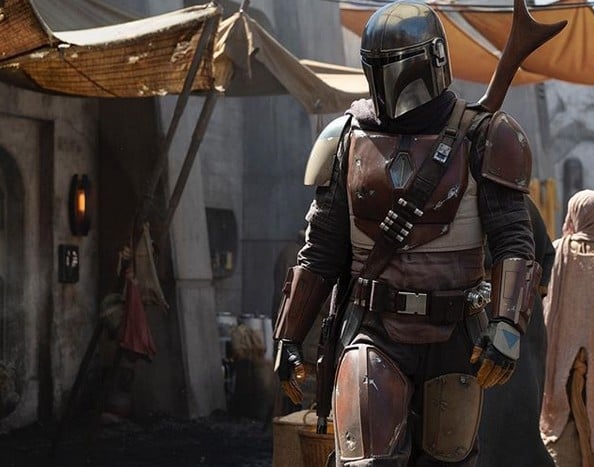 11:00AM – 12:00PM The Mandalorian
Live on the Celebration Stage; streamed to the Galaxy and Twin Suns Stages
Learn about the perilous world of The Mandalorian with executive producer and writer Jon Favreau and executive producer and director Dave Filoni. Live on the Celebration Stage and presented simultaneously at the Galaxy and Twin Suns Stages.
1:30PM – 2:30PM In Conversation with Alan Tudyk
Alan Tudyk, who played the unforgettably surly and defiant Imperial-turned-Resistance droid hero K-2SO in Star Wars: Rogue One, joins the stage with host Warwick Davis to discuss his role in the fan-favorite stand-alone Star Wars film along with other memorable characters he's portrayed throughout his career.
3:30PM – 4:30PM Star Wars: The Clone Wars Sneak Peek
Live on the Celebration Stage; streamed to the Twin Suns Stage
Dave Filoni and special guests celebrate the return of Star Wars: The Clone Wars and share a sneak peek at what's to come.
Monday, April 15
10:30AM – 11:30AM Lucasfilm Publishing: Writers Roundtable
Join all-star Star Wars authors Claudia Gray (Master & Apprentice; Bloodline), Justina Ireland (Lando's Luck), Daniel José Older (Last Shot), Cavan Scott (Tales from Vader's Castle, The Choose Your Destiny series), and Charles Soule (Darth Vader: Dark Lord of the Sith, Poe Dameron) as they discuss their approach, process, and reception to writing stories set in a galaxy far, far away. Plus, get some exclusive news into future Star Wars publishing! Moderated by Lucasfilm's Michael Siglain.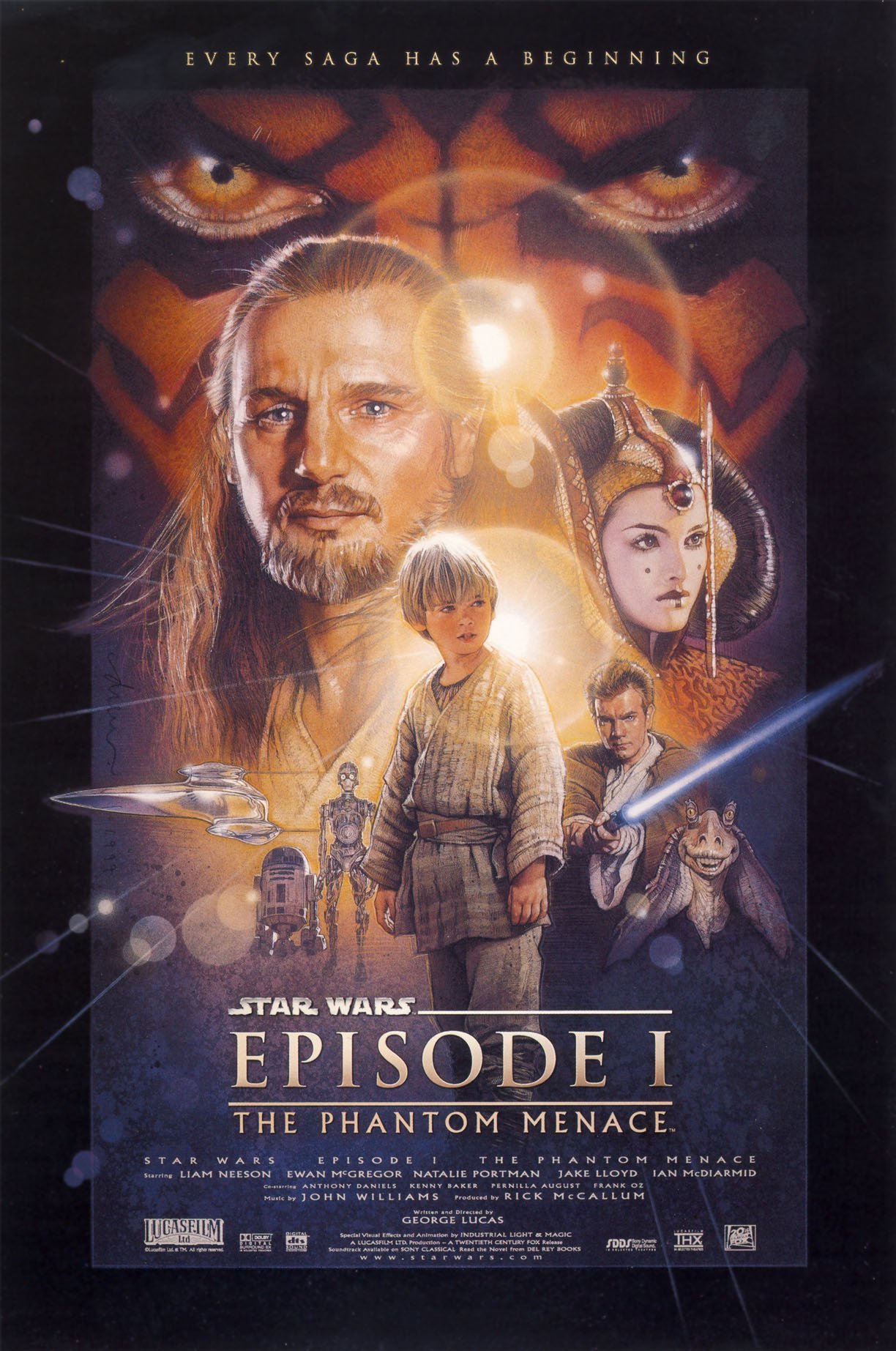 11:00AM – 12:00PM Star Wars: The Phantom Menace 20th Anniversary Celebration
Live on the Celebration Stage; streamed to the Galaxy Stage
Every saga has a beginning. Join host Warwick Davis as we honor 20 years of Star Wars: The Phantom Menace! We're turning the pages back with rare, behind-the-scenes content and special guests brought together to share their memories and insights into the film's creation. Now this is celebrating!
1:30PM – 2:30PM Short Stories with Warwick Davis
Buckle up and enjoy an unexpected and unpredictable retrospective into the prolific roles and career of the host of the Celebration Stage, and the record holder for the actor who has played the most Star Wars characters – Warwick Davis. Wicket, Wald, Weazel, Wollivan, Weeteef, Wodibin (are you detecting a pattern here?) and other Star Wars characters have all been masterfully played by Warwick, along with several characters from other popular movie franchises.
1:30PM – 2:50PM Star Wars Resistance Season Two Sneak Peek
Join Star Wars Resistance Executive Producers Justin Ridge, Athena Portillo, Brandon Auman and special guests for a look back at the shocking season one finale and an exclusive preview of what's to come!
3:45PM – 4:45PM IDW Publishing: The Adventures Continue!
From Forces of Destiny to Tales from Vader's Castle and beyond, IDW's line of Star Wars kids comics continue to delight readers of all ages and walks of life. Come hear from the writers and artists of your favorite Star Wars Adventures tales—including Nick Brokenshire, Delilah Dawson, Tony Fleecs, Michael Moreci, and Cavan Scott. Then stay for the best Q&A of Celebration, since every question is open only to non-adults! Plus, prizes for all kids in attendance!
Also it was just announced that Hayden Christensen will be in Chicago as well:
The Chosen One returns! Hayden Christensen joins the lineup for Star Wars Celebration Chicago. Autographing and photo ops will be available soon here: https://t.co/FhgLxXaw8I #StarWars #StarWarsCelebration pic.twitter.com/Lei3TmSTpY

— StarWars Celebration (@SW_Celebration) March 22, 2019
For the full schedule make sure to visit StarWars.com.