A Familiar Spaceship to Make an Appearance in Rogue One + New TV Spots and a Clip!
Even more Rogue One TV spots arrived today. Be careful this time and be prepared for spoilers.
We start with the most interesting spot revealing that the Ghost from Star Wars: Rebels will make an appearance during the battle over Scarif in Rogue One. Check it out:
Here you can see the Ghost and maybe commander Sato's CR90 Corvette: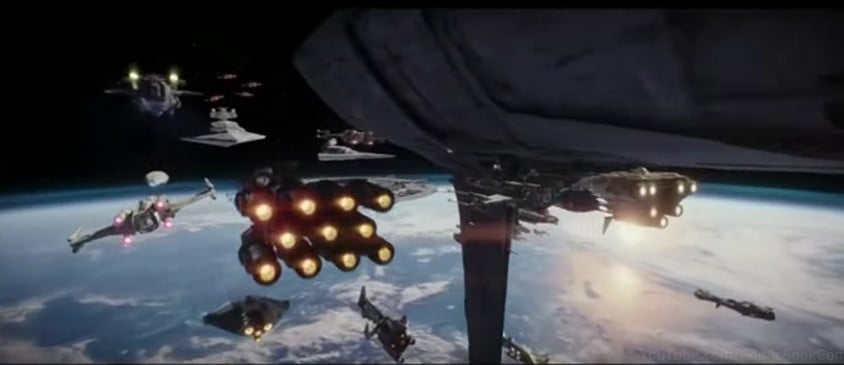 Here's a reference shot from the Rebels show: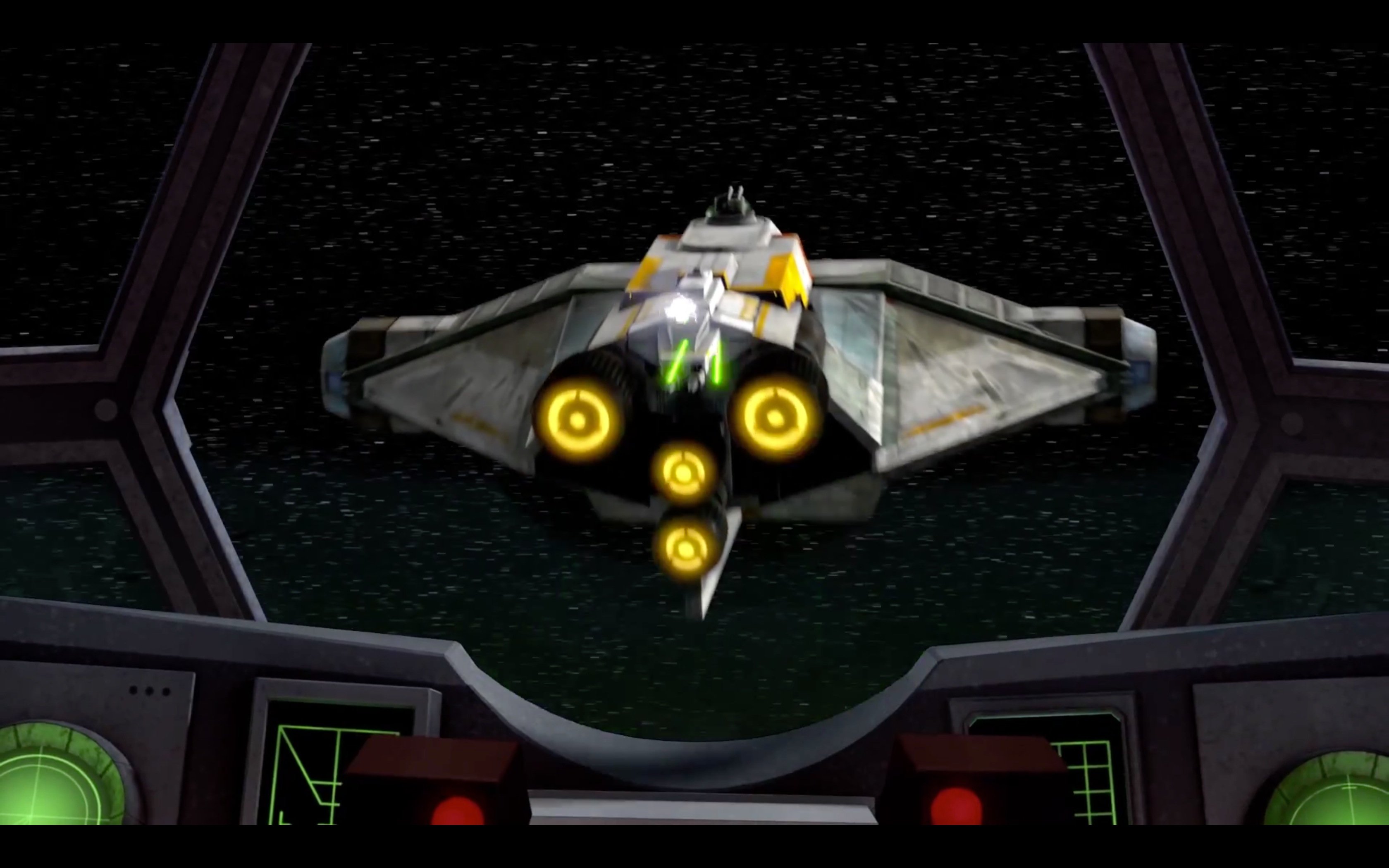 A few hours before the spot was posted one of our sources told us that John Knoll was the one who pitched the idea of the Ghost to appear in Rogue One in a brief cameo. We were not sure if it will end up in the final cut, but now it's pretty clear.
Nice to see a nod to the Rebels TV show, which makes sense since the Rebels crew is a crucial cell in the rebellion.
Next we have the first of a series of countdown spots teasing us before the movie's release:
Are you excited?
Next is a new clip with the rebels coming up with the idea of their call sign – Rogue One!
And finally a very K-2S0 centric TV Spot:
Of course it is nice to see that ILM fixed Vader's helmet as well. 🙂