Kathleen Kennedy Talks Rogue One and Han Solo Spinoff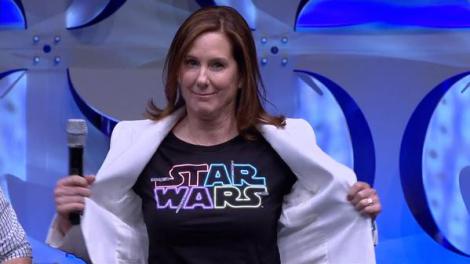 Lucasfilm President Kathleen Kennedy spoke with Variety about the opening of 'Rogue One: A Star Wars Story' and the direction of the new Han Solo spin-off film. Also J.J. Abrams and other filmmakers talked about Bob Iger and his role in the big movie franchises at Disney. Read on for more!
With just over 20 days until the release of 'Rogue One: A Star Wars Story', anticipation for the movie is at an all time high. Rogue One, the first of the spin-off movies that's outside the saga stories tells the story of how a band of Rebels attempt to steal the plans to the original Death Star.
Showcasing a film that does not rely on the normal story of Jedi, the film's multiple trailers and TV spots has the look and feel of something right out of the original trilogy of films. In short, it feels like 1977 all over again.
In a recent story with Variety magazine, Kathleen Kennedy had a chance to discuss Rogue One's vibe and the direction of the new Han Solo spin-off film. The Lucasfilm veteran says the film is a serious war film that's reminiscent of something right out of the second World War. She also mentions that the film will begin the traditional "title" only way. This pretty much confirms that the movie won't have an opening crawl like the other Saga films as we also told you a few weeks ago.
"We felt that's so indicative of what those saga films are," says Kennedy. "Initially, we probably will begin the film in a way that is traditional, with just the title."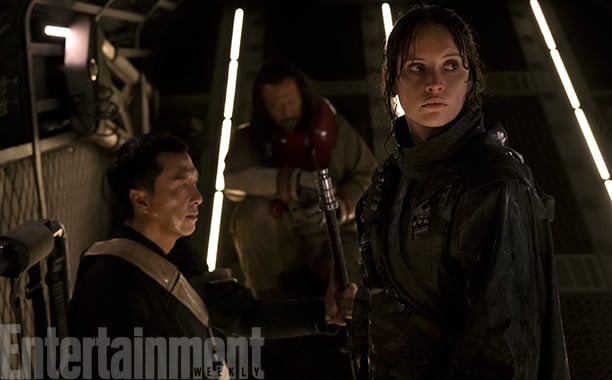 'Rogue One' has taken casting to a whole new level and has finally recognized the demands of a global fan base. Kennedy says diversity is a key to success and even looks to hire a female director for a future Star Wars film.
"We want to make sure that when we bring a female director in to do "Star Wars," they're set up for success," says Kennedy. "They're gigantic films, and you can't come into them with essentially no experience." she said. "We want to really start to focus in on people we would love to work with and see what kinds of things they're doing to progress up that ladder now, and then pull them in when the time is right."
Kennedy also talked about the second of three Star Wars spin-off films, that will focus on young Han Solo and his co-pilot Chewbacca. Alden Ehrenreich (Han Solo) and Donald Glover (Lando Calrissian) lead up a cast directed by Chris Miller and Phil Lord. Kennedy talked about the old-style western films that the have a closer connection than we think with Han Solo.
"This moves closer to a heist or Western type feel," says Kennedy. "We've talked about [Frederic] Remington and those primary colors that are used in his paintings defining the look and feel of the film."
You can read the entire story here or check out the the latest issue of Variety magazine on newsstands today.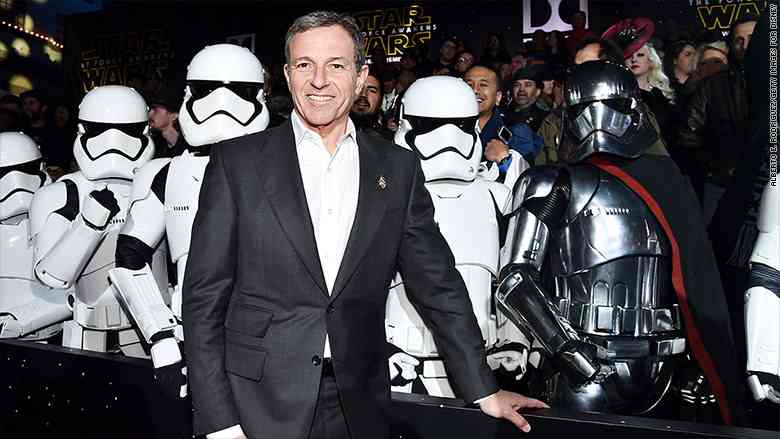 Also Variety has another article, this time on Disney CEO Bob Iger, where they talk about his importance and his role for all movie projects at Disney:
The makers of the upcoming "Star Wars" films recount a similar relationship with Iger. Working in London on "The Force Awakens," Kennedy recalls how she would sometimes get calls from him as early as 4 a.m. or 5 a.m. (PT), offering his thoughts on dailies or marketing materials.

J.J. Abrams, the director of the film, says that given the massive financial stakes riding on a "Star Wars" success, "what struck me most of all was how hands-off he was." Abrams adds: "There was no corporate mandate. There was no mandate. There was just a respect" for the filmmakers.
Rogue One: A Star Wars Story hits cinemas this December. The Han Solo spin-off film and the Falcon takes flight in 2018.
May the Force be with you.