Marvel Unveils Banner for 'Star Wars: Age of Republic/Rebellion/Resistance' Series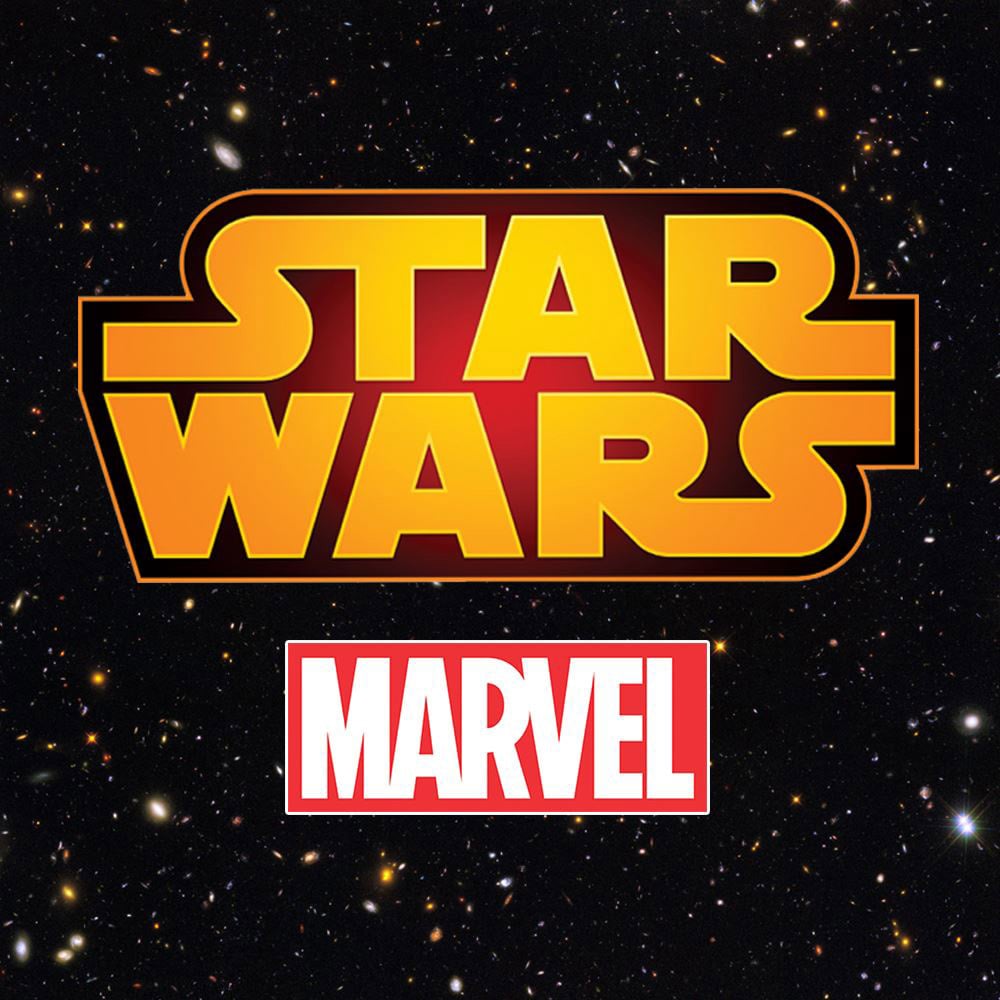 Marvel is about ready to launch a series of one-shots covering multiple eras of the Star Wars franchise, and they've shared the first image (which covers twenty-four characters from three separate eras) to entice readers with.
Marvel has released a new image to the press ahead of their New York Comic Con presentation on October 5, which will feature all-new information on this 24-issue series. (Previously, it was announced that the series would be 30 issues; the six-issue discrepancy has yet to be explained by Lucasfilm and could potentially point to the existence of one-shots about additional characters who aren't confined to a specific era.) You can see it below:
Marvel's Age of Star Wars has news coming to @NYCC… pic.twitter.com/CatQo4oouH

— Bryan Young (@swankmotron) September 17, 2018
The Age of Star Wars series will be released twice monthly with eight issues per era, focusing on one hero and one villain from each specific trilogy. The maxi-series will begin in December 2018 and will end in November 2019 – just in time for Star Wars Episode IX. To get more specific, Age of Republic will be released from December 2018 to March 2019, Age of Rebellion will be released from April 2019 to July 2019, and Age of Resistance will be released from August 2019 to November 2019. The writers involved with these comics, and the characters involved in each story, are as follows:
Star Wars: Age of Republic by Jody Houser
Qui-Gon Jinn
Darth Maul
Obi-Wan Kenobi
Jango Fett
Anakin Skywalker
Count Dooku
Padmé Amidala
General Grevious
Star Wars: Age of Rebellion by Greg Pak
Lando Calrissian
Jabba the Hutt
Han Solo
Boba Fett
Luke Skywalker
Grand Moff Tarkin
Princess Leia Organa
Darth Vader
Star Wars: Age of Resistance by Tom Taylor
Poe Dameron
Supreme Leader Snoke
Finn
Captain Phasma
Rose Tico
General Hux
Rey
Kylo Ren
Please note that, aside from the ordering in the Age of Republic series, which has been confirmed by Marvel, the release order for each issue listed here is tentative. Age of Resistance is also said to answer many of the fanbase's lingering questions about The Force Awakens and The Last Jedi. With that in mind, we'll be getting information about the series when the panel is held at NYCC in less than a month.
Grant has been a fan of Star Wars for as long as he can remember, having seen every movie on the big screen. When he's not hard at work with his college studies, he keeps himself busy by reporting on all kinds of Star Wars news for SWNN and general movie news on the sister site, Movie News Net. He served as a frequent commentator on SWNN's The Resistance Broadcast.