15 New Images and Details on Rogue One: A Star Wars Story!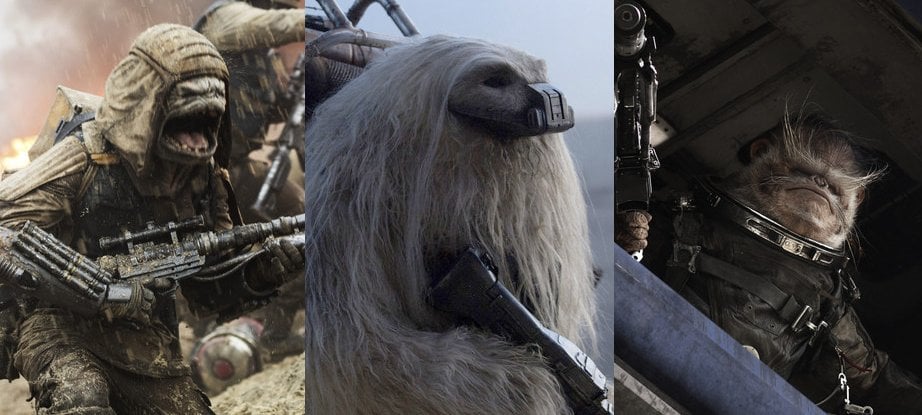 The Star Wars Databank has been updated with several cool new images from Rogue One with descriptions. Also the new edition of Empire magazine has hit the shelves showcasing some exciting new 'Rogue One' details, new images and interesting information on whether or not a sequel to the film will happen. Read on for more!
First we begin with several new images from Rogue One that were uploaded on the official Star Wars Databank page. Thanks to PrensaImperial for first spotting these.
Bistan
The efforts of the Rebellion have drawn warriors from across the galaxy, fighting to liberate their homes and free their people from the oppression of the Empire. Though Bistan wants to ensure the freedom of fellow lakaru, truth is, he'd rather fight no matter what, relishing the thrill of action.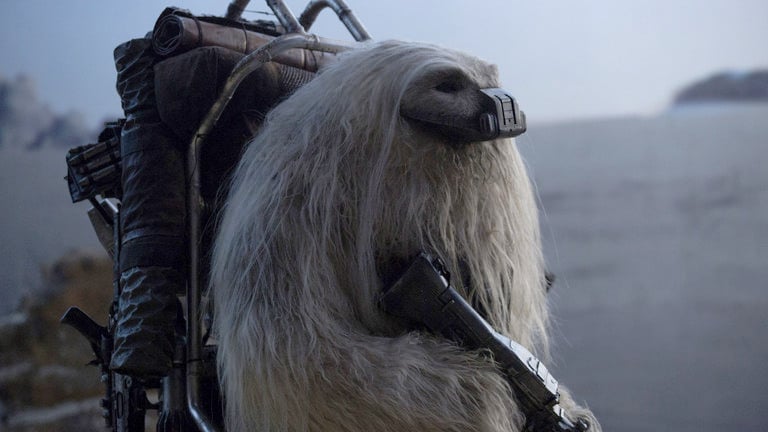 Moroff
Moroff seeks out combat zones in the galaxy to sell his brawn and firepower to anyone who might need it. Not interested in the details of the Empire versus rebels conflict, the mighty Gigoran mercenary figures there's money to be made for a towering heavy gunner of great strength.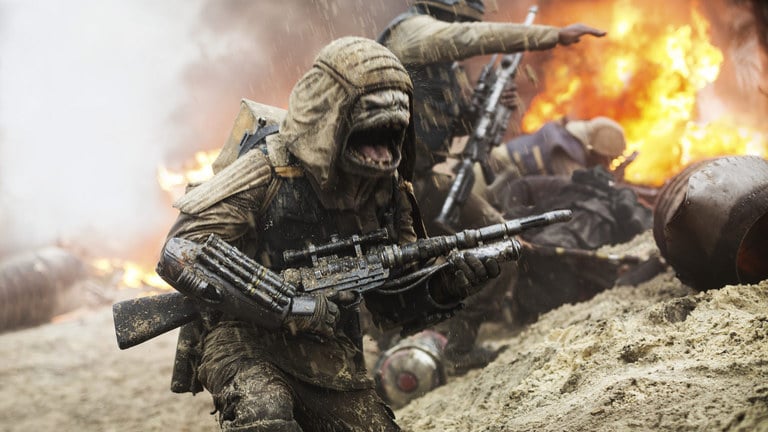 Pao
An amphibious Drabata, the fierce commando Pao charges into battle with the Empire while shouting a full-throated battle cry of "Sa´kalla!" as is his custom. He joins the Rogue One team on its historic mission to secure the Death Star plans.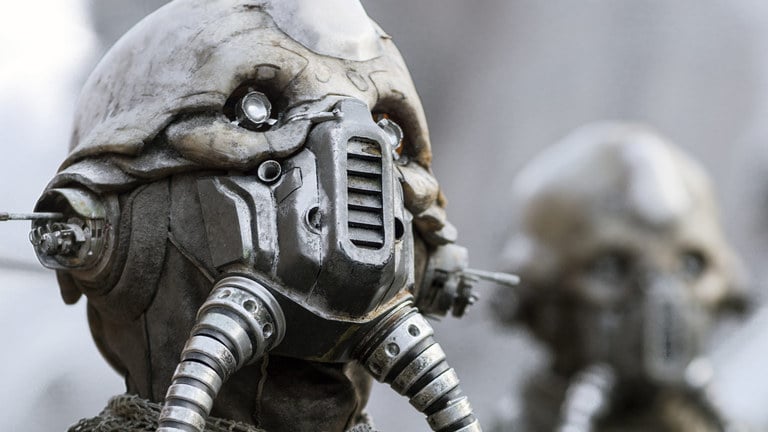 Edrio Two Tubes
Edrio Two Tubes is a mercenary pilot who flies alongside his eggmate, Benthic. They share the nickname derived from the breathing apparatus that allows Tognath physiology to process oxygen atmospheres. Edrio's native world of Yar Togna was conquered and occupied by the Empire, forcing him to flee as a refugee. With a desire to strike back at the Empire, Edrio and Benthic have allied with Saw Gerrera.
TIE striker
A streamlined variant of the classic TIE fighter design, the TIE striker is designed for atmospheric patrols over important Imperial ground-based installations.
Krennic's Imperial Shuttle
With its starkly geometric hull shape and bat-like wings, the approach of Delta-class T-3c shuttle is an imposing sight. Once it lands and deploys its passengers – the cruel director Krennic and his squad of elite troopers, all sense of dread proves extremely warranted.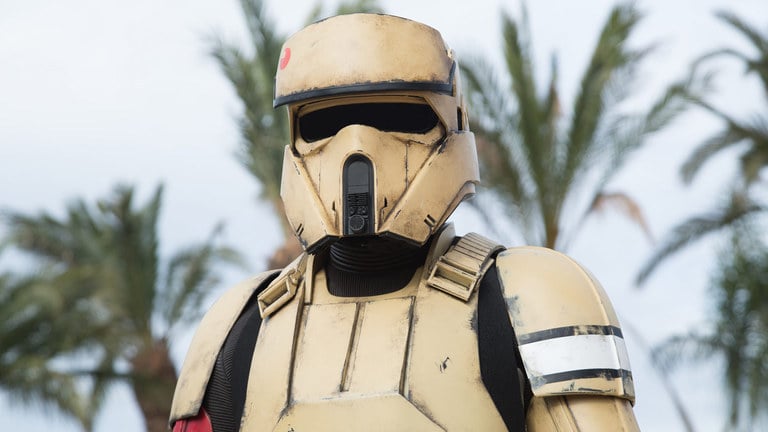 Shoretroopers
Specialist stormtroopers stationed at the top secret Imperial military headquarters on Scarif, Shoretroopers patrol the beaches and bunkers of the planetary facility.
Imperial ground crew
Imperial installations, whether space-bound or ground-based, buzz with activity and vehicular traffic. Skilled ground crews sort through this would-be chaos and see to the smooth operation of Imperial craft through regular maintenance.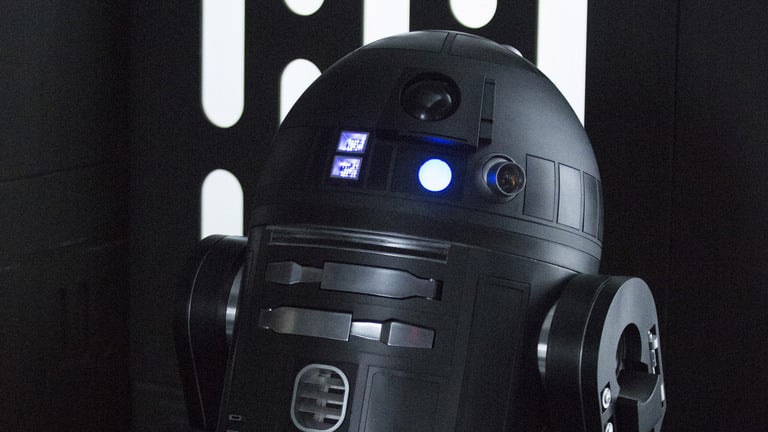 C2-B5
The Galactic Empire relies on astromech droids to maintain its machinery, but unlike the Rebel Alliance, Imperial technicians do not grant their droids independence and subject them to frequent memory wipes to keep them subservient.
Of course there are even more Rogue One entries, but they have already been discussed in the passed. Still, make sure to check the Databank here.
Also, our friends at Prensaimperial, recently got an inside look at the digital edition of the new Empire magazine for the month of January 2017. The latest issue includes several new images that feature Saw Gerrera, Cassian Andor, K-2SO, an Erso farm droid, Jyn Erso on Yavin, and Rebel Commando Pao. Also there are several interesting details like whether or not there will be a sequel to 'Rogue One'. Check out the Images below!
The film was filmed in 6 months, working 6 days a week and each actor had to train hard.
Felicity Jones was all in bandages while her family were sending her messages like "are you okay?" And she replied that "it's just another day of filming."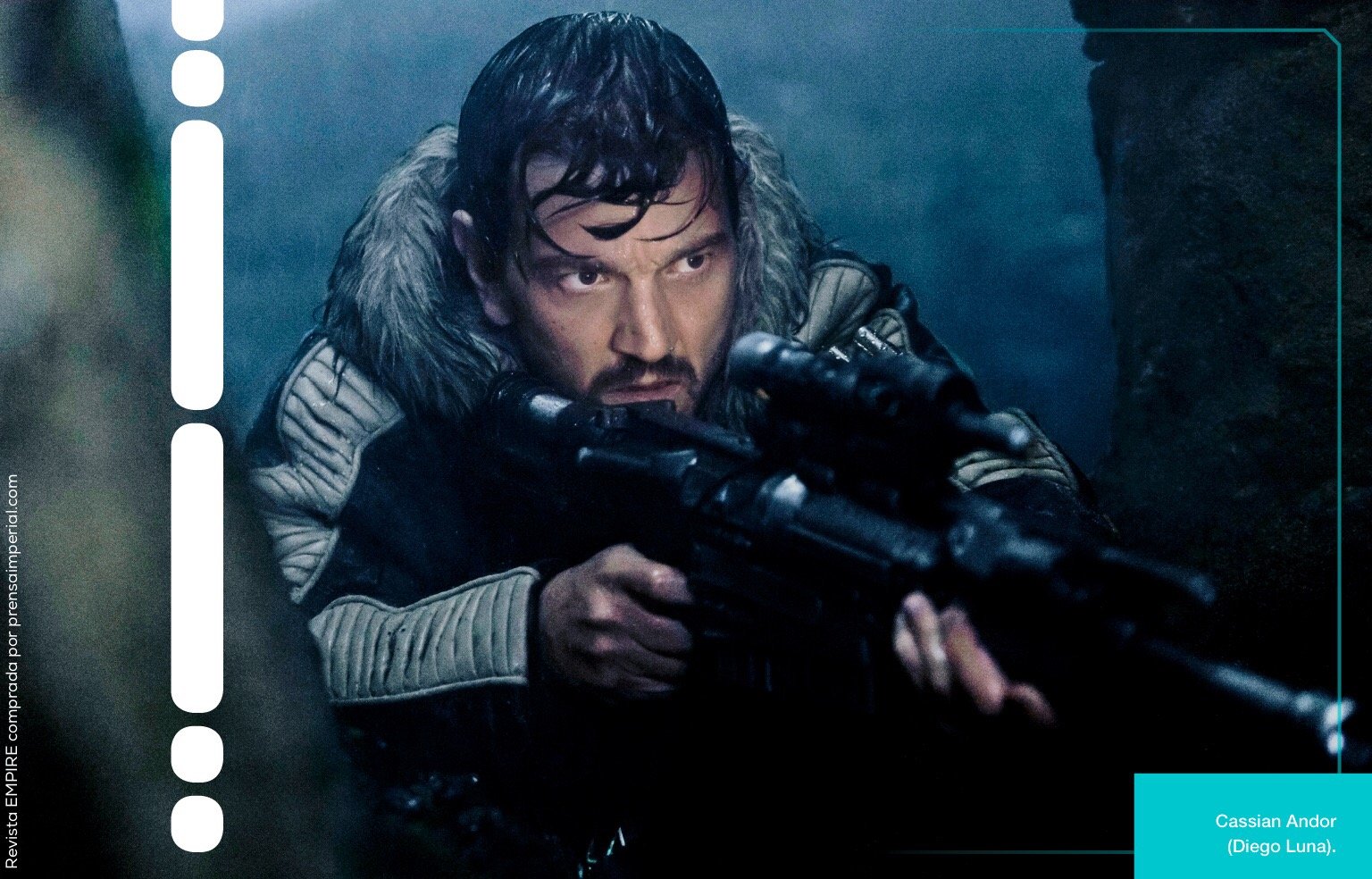 Diego Luna points out that in all the scenes "we were dirty and wounded". In another scene he lost part of his cornea. The actors did not have much to imagine, since the sets were real, and the weapons were heavy. Diego mentions that there were explosions in front of them and that "everything was crazy!".
Forest Whitaker mentions that thanks to the way by which Gareth shoots "Rogue One has a very intimate and emotional air".
Alan Tudyk says that the motion-capture suit he used to bring the K-2SO droid to life was not fireproof, and that many parts of his body were burned when pyrotechnic explosions occurred.
Industrial Light & Magic's, John Knoll has finally got the chance to bring his 'Rogue One idea to the big screen. The legendary visual effects artist who has been a part of 5 Star Wars films first pitched his "Rebel spies who stole the Death Star's plans" idea while working on Revenge of the Sith in the summer of 2003. Sadly, George Lucas wanted to focus on other ideas and Rick McCallum rejected the idea all together.
Years later, a new trilogy of films was announced by Lucasfilm and Disney (who purchased the Star Wars empire for 4 billion dollars), and Knoll pitched the project to Kathy Kennedy and the rest has become intergalactic history.  He says that 'Rogue One' was always intended to be a self-contained film, even though it is actually a prequel to A New Hope.
So, will there be a sequel to Rogue One: A Star Wars Story?
Apparently, Lucasfilm president Kathleen Kennedy says there will not be a movie called "Rogue Two". End to theories and rumors.
For the full story make sure to grab the latest issue of Empire magazine.
Rogue One" A Star Wars Story is just days away…. Are you ready?