Propel's Star Wars Battle Quads Are Finally Here!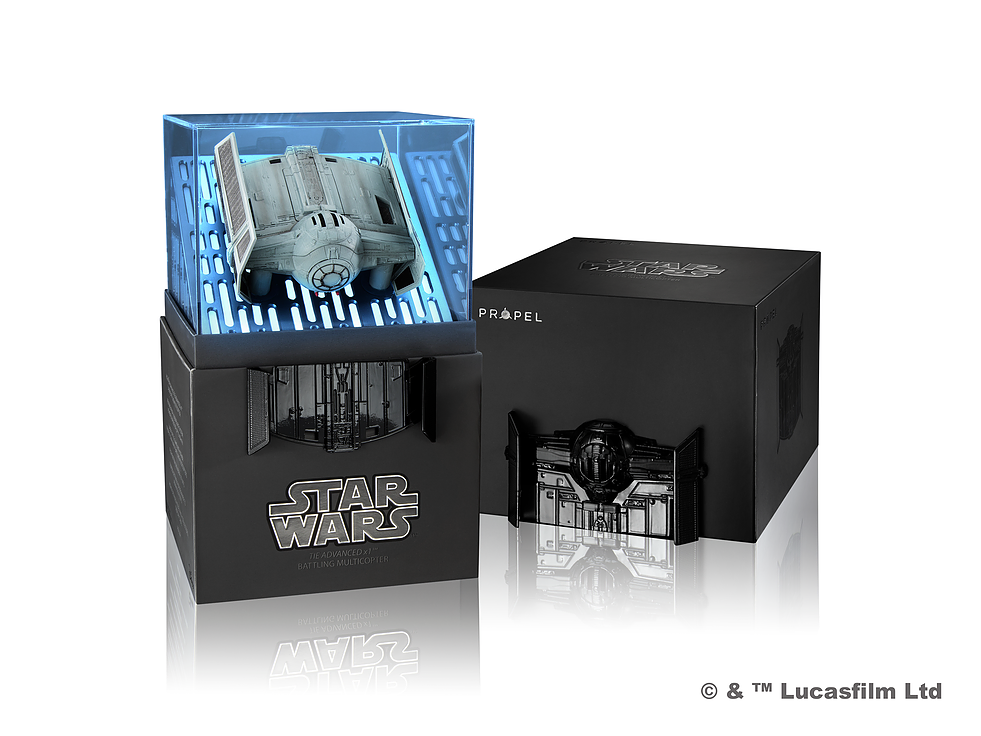 Two weeks ago we and several of our readers were fortunate enough to attend a special event in London, where the company Propel, who have teamed up with Disney and Lucasfilm, launched their new range of Star Wars inspired drones. Now Propel officially announces the U.S. launch and availability of the official Star Wars Battle Quads, just in time for the Holiday Season.
Official Press Release:
These innovative, high-performance laser battling quadcopters remain true to the film and feature state of the art technology, including a first-ever infrared laser encoded to transmit to an app that allow users to battle each other and keep score. Each Star Wars Battle Quad has three speed settings and uses a reverse propulsion blade system that achieves speeds of just over 35 MPH.

Considered a collector item, these Star Wars Battle Quads are extremely detailed, hand painted with a high-quality finish, certified, individually numbered and packaged in a case with a three-dimensional scale model of the ship on the front. When the top of the package is opened, Star Wars theme songs and quotes relevant to that specific ship project from speakers in the case.

The Propel Star Wars Battle Quad collection is available in three models, designed after the Star Wars films to represent both the rebellion and the empire:

–        74-Z Speeder Bike

–        T-65 X-Wing Starfighter

–        Tie Advanced X1

Don't be left out in the cold this Holiday Season. Let the battling begin on Friday, Dec. 2, when the official Star Wars Battle Quad collection will be available in the U.S. for $239.99 at participating retailers and online at www.propelsw.com.
We've seen these in action and they are really cool. The Star Wars Battle Quads even have a unique flight control algorithm also enables special manoeuvres that mimic scenes from the films, such as forward moving corkscrew rolls.