Rumor: The Good Reason Why an Obi-Wan Movie Isn't in Active Development.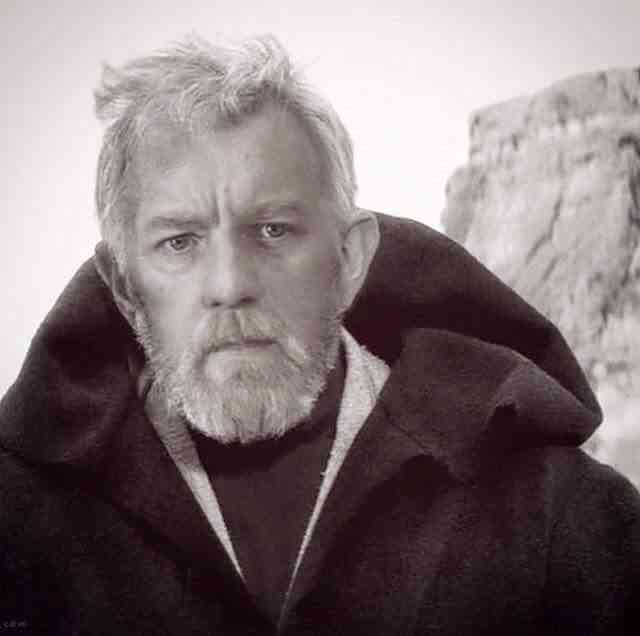 Hands-down, the most fan-requested Star Wars Anthology that Lucasfilm could possibly make would be an Ewan McGregor-led Obi-Wan Kenobi tale set between Revenge Of The Sith and A New Hope. Sadly, Entertainment Weekly writer Anthony Breznican noted on a podcast that such a film won't begin development until after the Sequel Trilogy wraps up at the absolute earliest – but the good news is that there's a very important reason why they're waiting.
Spoilers ahead!
With the Boba Fett movie originally slated for 2018 before being moved to an unspecified date in the future, some fans were hoping that Obi-Wan Kenobi: A Star Wars Story would take its place for the presumed 2020 slot. But it's not sounding like that's going to be the case: on Rebel Force Radio, while talking about the Anthology series, Anthony Breznican mentioned the reasoning as to why an Obi-Wan movie might have to wait beyond that particular window.
Rebel Force Radio: …And lastly is the rumored Obi-Wan spin-off, something Ewan McGregor has been on the record as saying it's something that he would be interested in. What do you think the odds are of something like that?

Anthony Breznican: Um, I have heard rumors that the one reason they haven't moved sooner on Obi-Wan is that they're not done with Obi-Wan quite yet…

RFR: Ohhhh.

AB: …in the Saga films. So I wouldn't be surprised to see an Obi-Wan thing happen beyond Episode IX.

RFR: Holy cow!

AB: Which it would have to anyway, because they're booked up until Episode IX.

RFR: Of course, yeah, of course.

AB: So I don't think that's controversial to say, but I think that there's bound to be some reference to Obi-Wan – and I'm not being coy here, this is literally all I know is that [Lucasfilm's thinking is] "Ehh, if you want to tell an Episode IX story, it's better that it happens after this first trilogy, because things that happen in it can maybe reference The Force Awakens trilogy.", if that makes any sense. Some of this is sort of like doing CIA spywork, where you get little pieces of information and then you try to connect them. But I think that they'll probably be some reference to Obi-Wan in the Saga films, and his connection to whatever characters he happens to have a connection with. I've already written that I think that Rey has some kind of connection to him – family connection. So if that's the case, maybe we see a part of that play out in the future Obi-Wan movie. Ewan McGregor would be the perfect age to reprise that [character]…

RFR: Yes! Right.

AB: …So he seems game to do it, and I think [the movie] hasn't been one they've greenlit just yet, but partly because they're still shaping that story. So we'll see. I think it's – again – kind of a no-brainer.
So, could there be some truth to that whole fan theory of Rey somehow being Obi-Wan's granddaughter or grandniece? That remains to be seen, but the implication here twofold – the first is that Obi-Wan might make a physical appearance in the rest of the Sequel Trilogy (after his aural/telekinetic message to Rey in The Force Awakens), and the second is that something directly related to Obi-Wan's past is brought up in the Sequel Trilogy, and that it would be impossible to overlook this detail in the Obi-Wan movie itself without opening up a can of worms in the continuity.
Another interesting note is that the Sequel Trilogy is identified as "this first trilogy" – it could be that Anthony Breznican was just paraphrasing, but it may be possible that another trilogy is already in the early stages of planning. Whether or not it's a trilogy of Episodes X, XI, and XII remains to be seen, as there could always be a trilogy of movies set between other movies. Still, it sounds like there could be plans for another long-form cinematic story instead of just doing a bunch of one-shot Star Wars spin-offs for the foreseeable future.
If anything more comes up on either development, we'll be sure to cover it. Stay on target with Star Wars News Net: your Force for news for all stories related to the Galaxy Far, Far Away.
Grant has been a fan of Star Wars for as long as he can remember, having seen every movie on the big screen. When he's not hard at work with his college studies, he keeps himself busy by reporting on all kinds of Star Wars news for SWNN and general movie news on the sister site, Movie News Net. He served as a frequent commentator on SWNN's The Resistance Broadcast.