Daisy Ridley and Domhnall Gleeson Expect To Chart Unexplored Territory With Star Wars Episode IX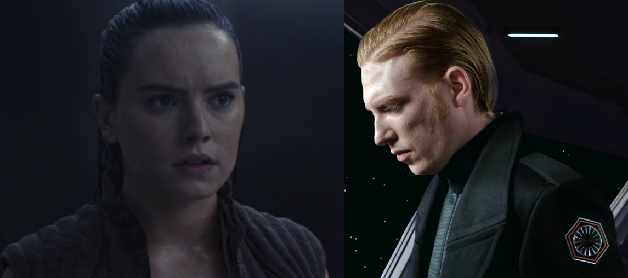 Star Wars: The Last Jedi took the story of the Sequel Trilogy in a variety of unexpected directions. According to both Daisy Ridley and Domhnall Gleeson in various conversations with Radio Times, we should expect as many – if not more – twists and turns in Episode IX.
Gleeson noted that he was pleasantly surprised to see Hux have a number of comedic moments in The Last Jedi, and that while he doesn't know what he'll be doing in Episode IX just yet, he's under the impression that returning director J. J. Abrams will shake things up as much as Rian Johnson did:
"What was brilliant [about The Last Jedi] was that it was unexpected. And I've got a feeling that what JJ does may also be unexpected. I wasn't expecting [Hux's comedy] to be the way it went in VIII, at all. It really surprised me. It worked in a completely different way to how it worked in the previous film, and I think that's really cool… I've got no idea [about what comes next] because I haven't read a script. I have no idea what direction he'll take it in, or even if he'll use me. So I'm hoping that if I'm in the next one, I'll get to do [some more comedy]."
Ridley, meanwhile, is pretty much left in the dark about the story of Episode IX so far in spite of being the movie's lead actress:
"I've heard nothing about [Episode IX]. I hopefully will soon. It's interesting, because after [The Force Awakens] came out we literally went straight into [The Last Jedi], so there was no time to think about it. And now I'm like 'Huh, I wonder what I'm going to be doing for six months?'"
Right now, we're months away from the start of filming for Episode IX. We'll likely get some casting news shortly before the release of Solo, but things ought to be pretty quiet on this front for a while. We'll be sure to keep you covered on any significant updates at Star Wars News Net.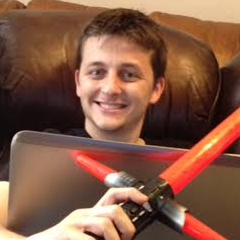 Grant has been a fan of Star Wars for as long as he can remember, having seen every movie on the big screen. When he's not hard at work with his college studies, he keeps himself busy by reporting on all kinds of Star Wars news for SWNN and general movie news on the sister site, Movie News Net. He served as a frequent commentator on SWNN's The Resistance Broadcast.