UPDATE! Disney Infinity 3.0 to Introduce Star Wars Characters. Trailer & Character Details!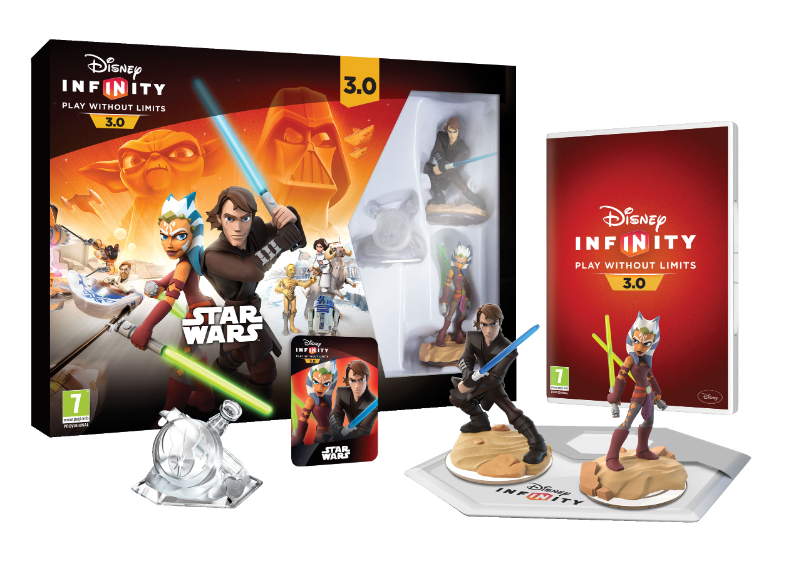 As many had predicted following Disney Infinity 2.0 expanding of the Disney crossover series into the Marvel Universe, 3.0's big addition to the NFC-based series will be an expansion into the Star Wars Universe.
Star Wars Underworld relayed this news from Dis Kingdom, which has since retracted its information. While certain details might be lost for a short while, the above picture does confirm that the starter pack will include Anakin Skywalker and Ahsoka Tano NFCs, and the box art of the game itself promises to cover content from the Prequel Trilogy, The Clone Wars, and the Original Trilogy. While there is no word (yet) on the inclusion of content from Rebels or the Sequel Trilogy, it is likely that we will hear more about those soon (and it's entirely possible that they could be saved for other playset boxes or waves – especially with the latter).
The cover art of the game implies that Obi-Wan Kenobi, Darth Maul, Yoda, Darth Vader, Princess Leia, R2-D2, and C-3PO will be playable characters accessed through figurines – either at launch, or at a later date when more NFCs are produced. About 17 or 18 figurines are available at launch for these games, with more to come over time. Disney characters themselves are not getting the cold shoulder either, as there are apparently eleven characters from various Disney properties making their debut for the 3.0 iteration of the game. The game is set to arrive in Germany on August 20 of this year – though it is not clear when other territories will get the game. Prices range from €59.99 for PS3, Xbox 360, and Wii U to €69.99 for Xbox One and PS4.
UPDATE!
The first official trailer for the game has hit, along with a press release from the official Star Wars website!
The game will feature 3 playsets based on Star Wars – one based on the Prequel Trilogy and The Clone Wars called "Twilight Of The Republic", one based on the Original Trilogy called "Rise Against The Empire", and a third, currently-unnamed playset based on The Force Awakens. "Twilight Of The Republic" will feature Ahsoka Tano and Anakin Skywalker figurines, while "Rise Against The Empire" will feature Luke Skywalker and Leia Organa figurines. Other confirmed figurines for both of these lines include Obi-Wan Kenobi, Yoda, Darth Maul, Han Solo, Chewbacca, and Darth Vader (Mace Windu can be seen in the trailer and R2-D2 and C-3PO are all seen in the above image, but it is not clear if they have figurines or not). There is not yet word about any Rebels characters getting representation (aside from Ahsoka, of course), and nothing has been said about what characters will be featured in the expansion for The Force Awakens, the playset for which will be released in Winter (between the launch of 3.0 and release of the movie itself).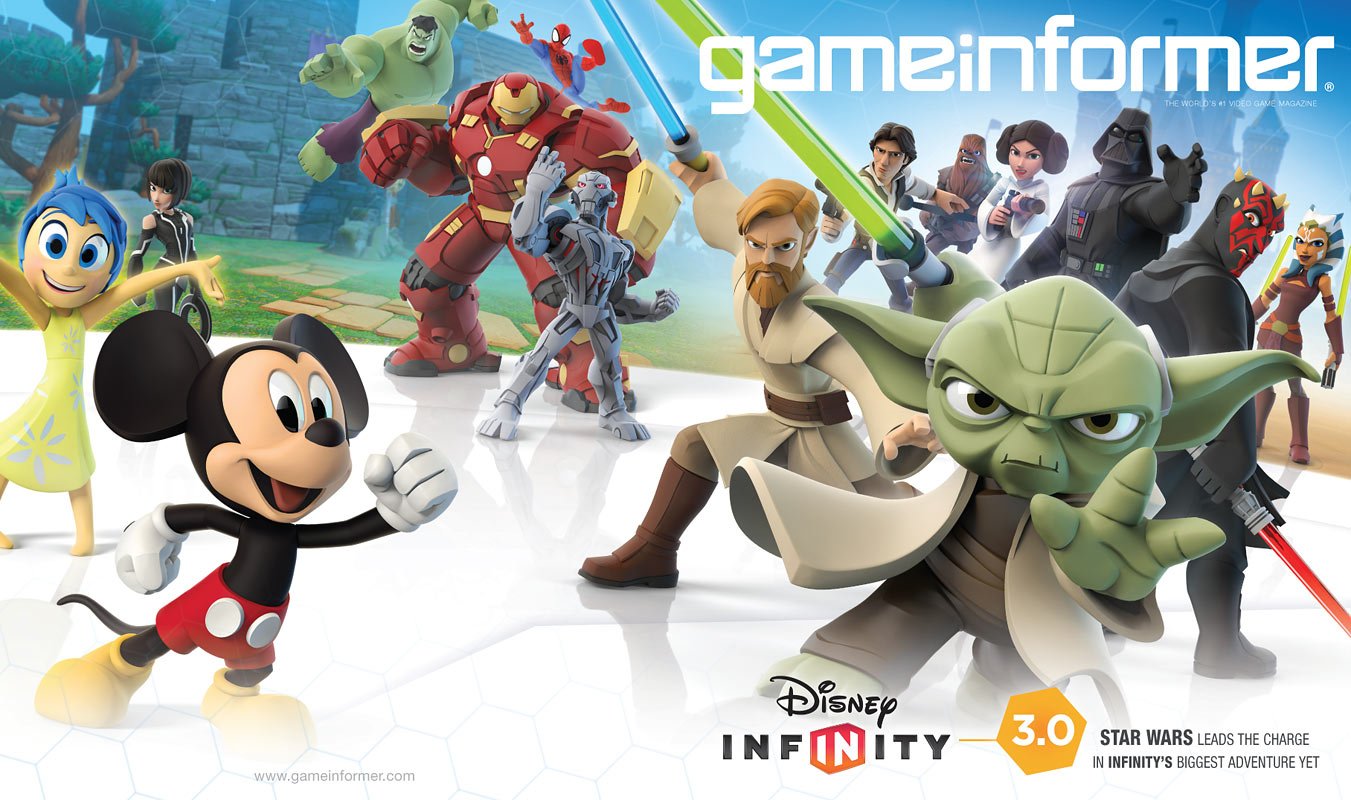 Other content that will hit the shelves at the launch of Disney Infinity 3.0 includes figurines that tie into Marvel's Avengers: Age Of Ultron, Pixar's Inside Out, Tron: Legacy, and several other Disney-owned franchises. The game is slated for a Autumn 2015 release date, and the base game will cost $65.
Grant has been a fan of Star Wars for as long as he can remember, having seen every movie on the big screen. When he's not hard at work with his college studies, he keeps himself busy by reporting on all kinds of Star Wars news for SWNN and general movie news on the sister site, Movie News Net. He served as a frequent commentator on SWNN's The Resistance Broadcast.