USA Today Releases Exclusive Excerpt from "Catalyst: A Rogue One Novel"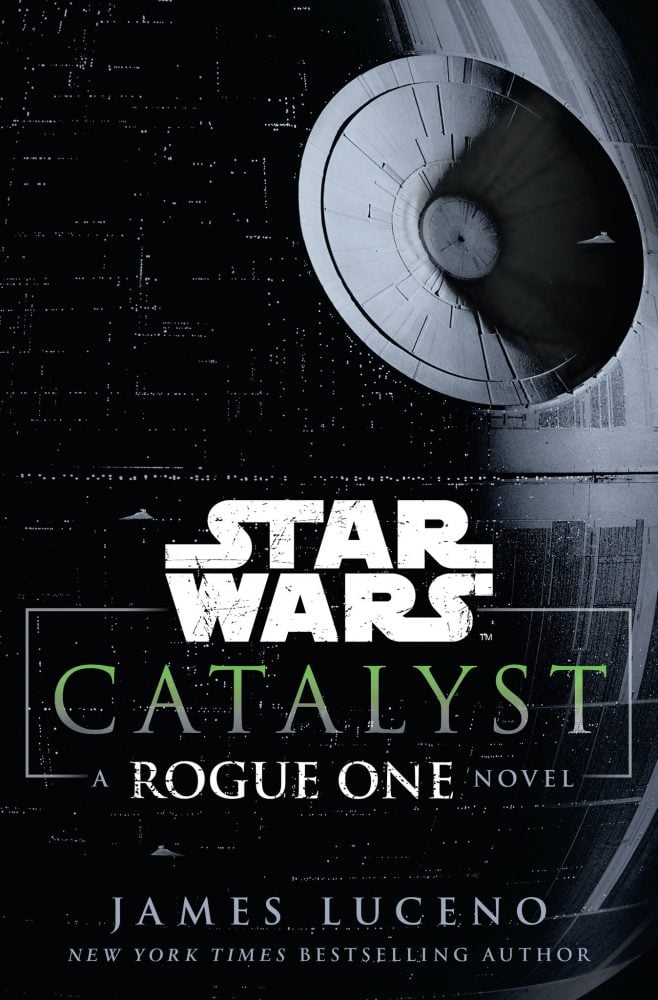 Coming out a month before the release of Rogue One: A Star Wars Story, James Luceno's Catalyst: A Rogue One Novel will attempt to set the stage for the upcoming film as it focuses on the two men behind the creation of the galaxy's most fearsome weapon ever conceived, Galen Erso and Orson Krennic.  Dating back to the Clone Wars, the book will detail the relationship between these two men and will also give readers a glimpse at Jyn Erso (Felicity Jones) as a child. USA Today has just released an excerpt from the novel (due for release Nov. 15th).  Read on for more.

(from USA Today):
Pablo Hidalgo, a creative executive in Lucasfilm's Star Wars Story Group, promises that the book will answer some of the questions about the history of the moon-sized Death Star, which annihilated the planet Alderaan — and later was blown up by Luke Skywalker — in 1977's original Star Wars film.

"Everyone knows about the Death Star as this way-larger-than-life concept," Hidalgo says. "It's hard to wrap your head around this weapon that's so powerful. But this is the idea of understanding who were some of its architects and what were they thinking?

"It's no accident that we've taken a look at the Manhattan project and what was happening at Los Alamos laboratories during the tail end of World War II. Being able to look at that kind of thing through history and then apply the Star Wars filter to it is really fascinating."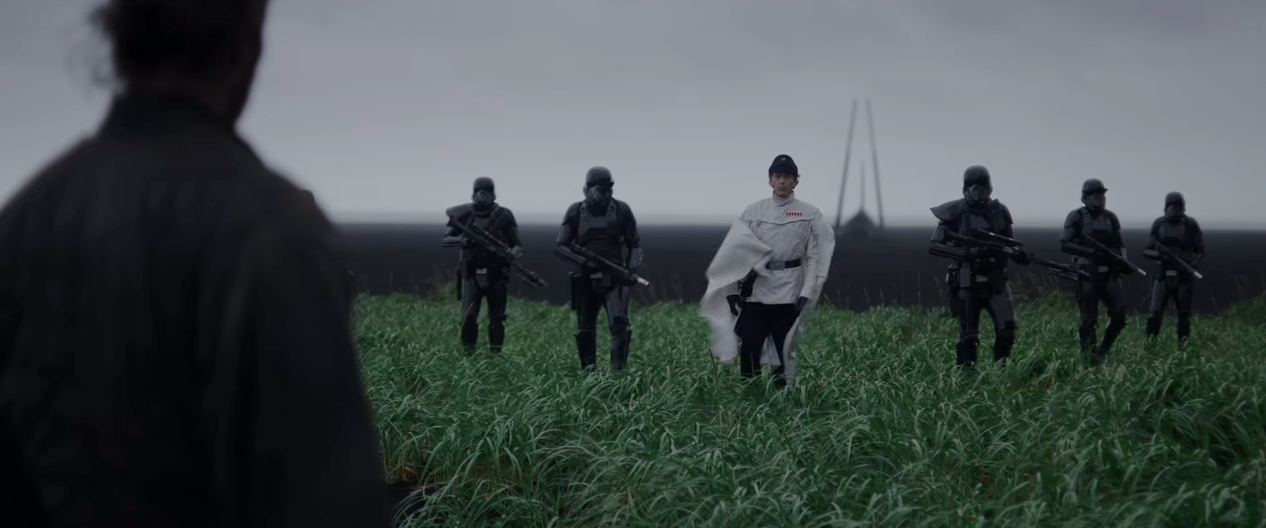 Excerpt from Chapter 5 of Star Wars: Rogue One: Catalyst:
The tall gates swung open and suddenly Galen Erso was standing alongside the carriage, bracketed by two prison guards, looking much thinner than Lyra allowed herself to admit. The guards, however, made no effort to restrain him when he shuffled to her, embracing her and Jyn for a long moment.

"You look lovelier than ever," he said, stepping back to take them in. His eyes went to Jyn.  "Let me hold her."

Lyra passed Jyn to him. Carefully he peeled away the swaddling that masked her face and smiled more broadly than Lyra had ever seen him smile. Jyn stirred in his arms, and Lyra said: "She remembers you, Galen."

"She's beautiful," he said, inspecting her face. "Her eyes have changed color."

Lyra nodded. "They're sort of flecked."

"Stardust," Galen said. "That's what's in her eyes."

"Galen, what's happening?" Lyra risked asking. "Why have we been brought here. They're not going to—"

"I haven't been told anything. They took me out of my cell before dawn."

"The same with us. I'm worried."

"Don't be." He showed her his grimy hands. "See? No restraints. And no one has brandished a weapon at me all morning."

Lyra didn't find much relief in it. "Could they be sending us somewhere else? Is there a worse prison?"

Before he could reply, one of the guards ordered Galen up into the carriage.

He did as instructed, and the drivers snapped their whips over the heads of the leadtaqwa, who set off at a brisk pace. The carriage's wooden wheels bounded over bumps and ruts, and Lyra inadvertently bit down on her tongue. When Tambolor had disappeared from view, Galen raised himself up on the bench seat to take a look around.

"We're heading for the spaceport."

Lyra's eyes widened. "You don't think—"

"I don't want to jinx anything by thinking."
Click (here) to read the full excerpt from USA Today.
Apparently, the book will answer a couple of specific questions concerning the construction of the Death Star that fans have been raising ever since we saw that dish being set in place in the first trailer for Rogue One.
Questions like: "Wait, didn't the Geonosians come up with the plan for the Death Star?  Wasn't it already being constructed at the end of RotS? What's Krennic's role in all this? I thought Tarkin was the "mastermind" behind the Death Star's construction process.
Expect this novel to tie all of these things together and to shine light on the answers to these questions.
This is probably the most anticipated Star Wars novel for me this year, and I can't wait to get my hands on it. How much are you looking forward to Catalyst?  Share your comments below.
Jordan Pate is Co-Lead Editor and Senior Writer for Star Wars News Net, of which he is also a member of the book and comic review team. He loves all things Star Wars, but when he's not spending time in the galaxy far far away, he might be found in our own galaxy hanging out in Gotham City or at 1407 Graymalkin Lane, Salem Center, NY.