Lupita Nyong'o Has Finally Filmed Her Scenes for Star Wars: EpisodeVIII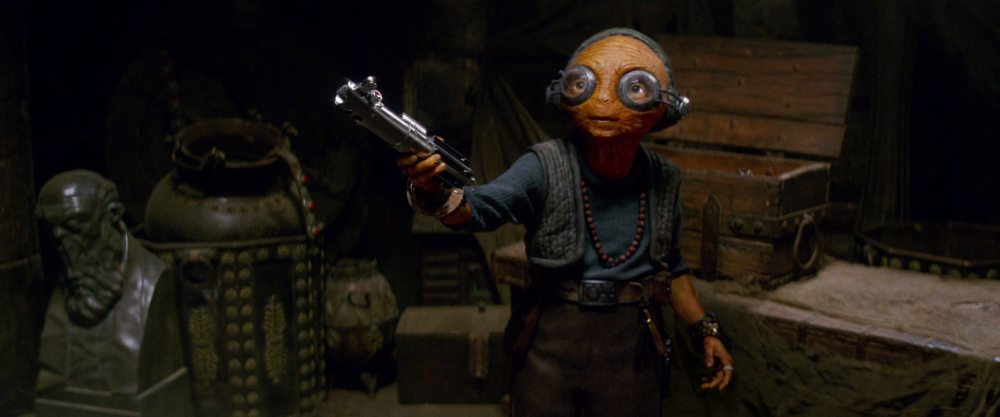 Just 10 days ago, while speaking to Collider, Lupita Nyong'o surprised everyone revealing that she has yet to film her scenes for Star Wars: Episode VIII. Now, 10 days later the Oscar winning actress again surprised everyone saying that now she has actually already wrapped her work on the movie.
Nyong'o was promoting her new movie Queen of Katwe on The Ellen DeGeneres Show, when she was asked about the so called rumors (which never made any sense) that she wouldn't reprise her role as Maz Kanata in Rian Johnson's sequel to The Force Awakens. Here's what she said (via EW):
"I don't know where this rumor came from!" Nyong'o told DeGeneres. "I have no idea. It hurt my feelings."

Nyong'o, who is currently promoting her new movie Queen of Katwe, added that her work on the film has already wrapped. "I shot my scenes, it's coming out – you never really know, when you shoot your scenes in a movie, which ones are gonna make it and all that. So, it's always, 'Fingers crossed!'" she said. "But as far as I know, I'm in it."
Recently we told you (here and here) that there was additional Episode VIII filming happening in the last few weeks with more filming expected next month. Perhaps Nyong'o's scenes were always part of this scheduled process.