UPDATE 2! Two Star Wars: Rogue One/2016 Olympics TV Spots Released; New Shot With Saw Gerrera.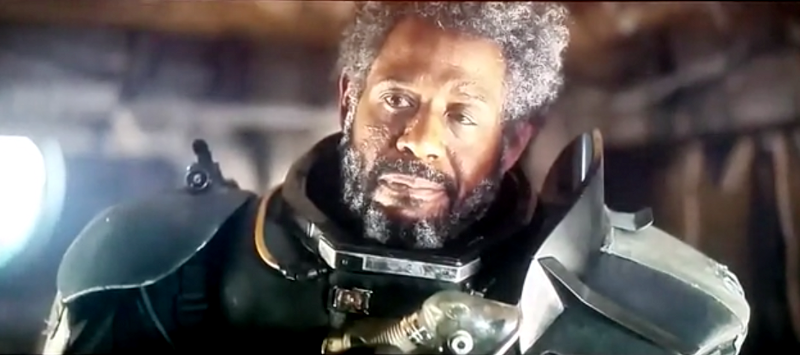 The new Rogue One: A Star Wars Story TV spot that has been released to promote both the ongoing 2016 Rio Olympic Games and the forthcoming movie, teasing the forthcoming preview that will be shown sometime Thursday night, has been released in better quality. While there's only a little bit of new footage included in the portion directly tied to Rogue One, it does give off the impression that we'll be seeing a longer version of the teaser that was shown to Celebration Europe attendees.
(Thanks to Bennett Boyle fromfor pointing the better-quality version of the trailer.)
If you caught whiff of the leaked teaser, you might be familiar with the "This is our chance to make a real difference." line, which was part of the only dialogue shown in that minute-long video. But the "Are you with me?" scene is completely new, suggesting that we'll be getting a good amount of new footage instead of a complete repeat of the leaked teaser, which had a lot of content from the first teaser integrated into the mix. (The above TV spot also has a bit of footage showing the Death Troopers firing and a Rebel Alliance soldier cover-shooting, although I'm not quite sure if that scene was present in the Celebration teaser or not.)
Want to catch the new trailer on the big screen? There's not official confirmation from Disney, but word on the street is that it'll hit with the remake of Pete's Dragon, which has its Thursday night previews around the same time the ad will hit television airwaves. (And with the way the Disney marketing beast goes, it's likely that the full trailer will arrive in time to be attached to Marvel's Doctor Strange in November.)
UPDATE 1!
The official Star Wars Twitter account in the UK just tweeted this:
Attention all Rebels. The new #RogueOne: A Star Wars Story trailer arrives this Friday… pic.twitter.com/2Zk1hbMwTw

— Star Wars UK (@StarWarsUK) August 8, 2016
A fan asked why Friday and not Thursday:
@BeanToast It's Friday UK time…!

— Star Wars UK (@StarWarsUK) August 8, 2016
So this means that the trailer will debut after midnight UK time. We know that UK is 5 hours ahead of the EST time zone. From this we can conclude that the trailer will hit later than 7 pm EST. So don't bother checking the internet before that. My personal guess is that it will hit around 9-10 pm EST. That's when TFA trailer was released during Monday Night Football in 2015.
UPDATE 2!
During the Olympics on NBC on Monday we got a new TV spot. There is also a a good look at Forest Whitaker's character, Saw Gerrera, now sporting a full head of hair (noteworthy, considering that the character was bald in the original teaser). Whether this change was conducted during the reshoots is unclear. The fact that the official site continues to use images of Saw with bald head, suggests that we will probably see the two looks in the movie. A few screenshots of the TV spot can be seen here:
Can't wait until Thursday. #RogueOne pic.twitter.com/o6RfaAkfgG

— Miguel Gutierrez (@magMD) August 9, 2016
Here's the new TV spot, again thanks to Bennett Boyle: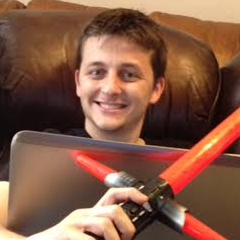 Grant has been a fan of Star Wars for as long as he can remember, having seen every movie on the big screen. When he's not hard at work with his college studies, he keeps himself busy by reporting on all kinds of Star Wars news for SWNN and general movie news on the sister site, Movie News Net. He served as a frequent commentator on SWNN's The Resistance Broadcast.