UPDATE 2! New Rogue One: A Star Wars Story Trailer to Debut This Thursday August 11!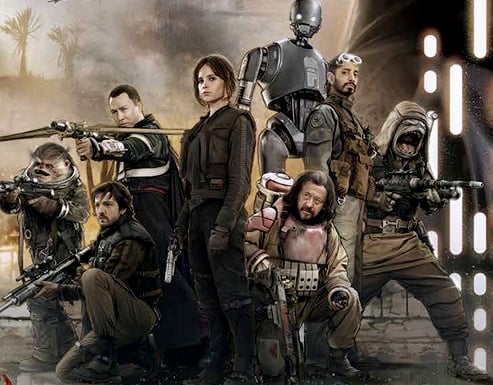 We received a message from one of our readers according to whom the Rogue One trailer might be coming sooner than expected. Read on for the details…
Cantina member rosserati has just sent us the following message:
Just saw a tv spot for Rogue One during the Olympics and at the end it said "New Trailer Thursday!" I hadn't seen it posted on this site yet so I wanted to let y'all know.
We tried to check this info with other sources and we got a confirmation that indeed an Olympic TV spot is calling out the trailer date!
Fantastic News! We're just 4 days away from new Rogue One footage!!!
UPDATE!
Here's the actual TV spot (via StarWarsJunk):
New #StarWars#RogueOne trailer this Thursday during #Rio2016#Olympics Won't feature my cat's meow… #sorrypic.twitter.com/f7ARfvKDFo

— Gif (@AdotGif) August 7, 2016
UPDATE 2!
The official site also tweeted about the trailer. Still no specific hour:
See the premiere of the new #RogueOne trailer during Olympic coverage this Thursday. pic.twitter.com/xkQIIvoYu3

— Star Wars (@starwars) August 7, 2016
If they are going with a similar marketing campaign like The Force Awakens, this trailer will be more like a second teaser. It seems too early for a full trailer. TFA full trailer debuted on October 20 and before that we had 2 teaser trailers. This is just a guess, but perhaps this trailer will be more like the one released in April (TFA trailer was released again during a sport event). Also my understanding is that the footage shown at Celebration was exclusive for the event, so there is no chance that we will get this next Thursday. 
So our guess is that on August 11 we get a second teaser, that later will premiere in theaters with Disney's Pete's Dragon (August 12). The full trailer might be released on November 4 together with the premiere of Disney's Doctor Strange. What do you think?