Star Wars: Rebels Blu-Ray Clip Explores Battle Between Ahsoka and Darth Vader.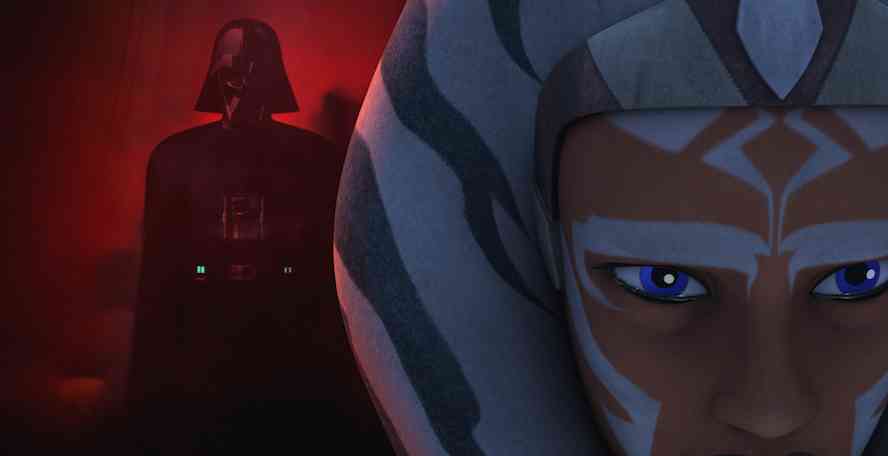 IGN has revealed an exclusive behind-the-scenes clip from the all-new Star Wars: Rebels: Season 2 Blu-ray, that deals with the creation of the Vader vs. Ahsoka sequence. Read on for more details!
The premiere of Star Wars: Rebels season three is just around the corner and fans can't wait to find out what happens next. In the meantime, fans can catch the new release of Star Wars: Rebels Season Two as it arrives on Blu-ray and DVD on August 30, 2016.
In Season 2, a much darker tone was taken throughout a majority of the episodes that ended with a climatic lightsaber duel that had fans on the edge of their seats.
In an exclusive IGN video, Star Wars: Rebels co-creator/executive producer Dave Filoni talks about what it was like designing this incredible season finale, "Twilight of the Apprentice,"  duel between Ahsoka Tano and Darth Vader.
Check out the clip below!
Star Wars Rebels: Complete Season Two
Bonus features on the Blu-ray and DVD sets:
•Connecting the Galaxy: Rebels Season Two – Uncover hidden references, Easter eggs, and connections to the Star Wars universe found throughout the season.
•Rebels Recon – Blast off with 20 fun, fast-paced episode recons, featuring behind-the-scenes footage, interviews with cast and crew, and more!
•From Apprentice to Adversary: Vader vs. Ahsoka (Exclusive to Blu-ray) – Executive Producer Dave Filoni reflects on the climactic ending of the season, when Ahsoka Tano finally confronts Darth Vader in a long-awaited, fierce and epic lightsaber battle.

The Blu-ray set consists of 3 discs, while the DVD set has 4 discs. Languages and subtitles are also provided in English, French, German, and Spanish. Not including bonus content, the whole set has a total run time of 485 minutes. That's over 8 hours, if you're prepared to binge-watch the entire season.
Order on Amazon.ca
Check back for more Star Wars news here at SWNN!