New Rogue One Images and Details from Empire Magazine!
A few days ago the guys from the German site StarWars-Union shared a few quotes and images from the latest Empire Magazine issue dedicated to Rogue One: A Star Wars Story.
The film's title was the result of a brainstorming session. Rogue One was picked mainly because it has several meanings.
Gareth Edwards always wanted to use the London Canary Wharf Underground Station in one of his future movies. In 2003 he was passing daily by the station and was always impressed with its futuristic architecture. "If  I am ever making a science fiction film, I'm doing this," Edwards said. The transformation of the station into a Rogue One set happened in a matter of hours.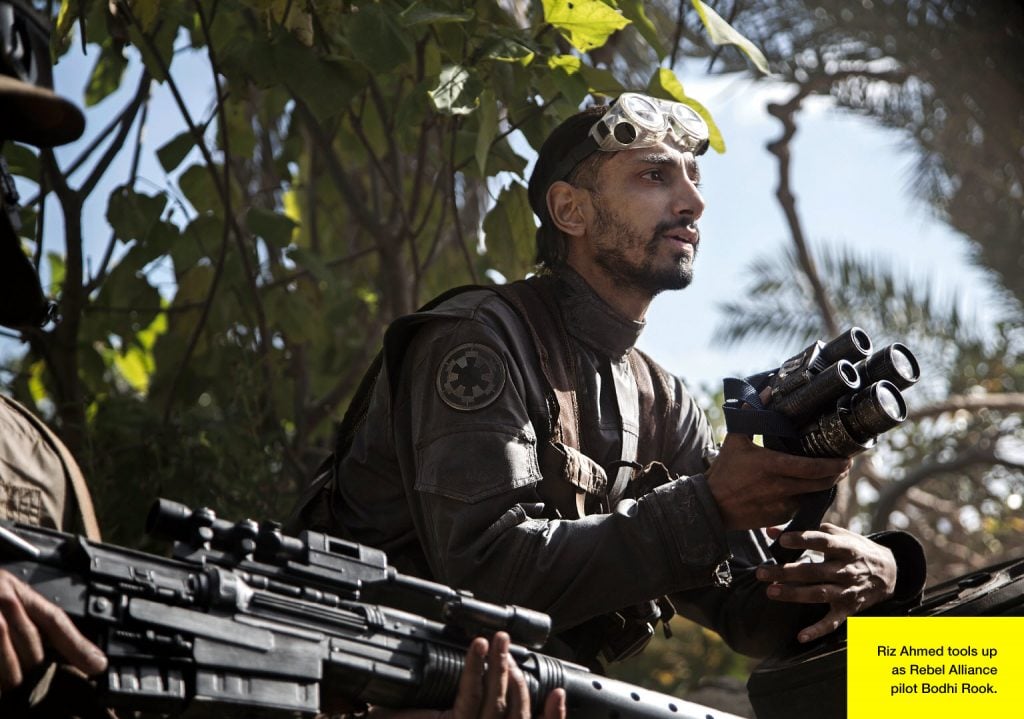 Edwards had a joke with director Rian Johnson that EpisodeVIII will be compared with The Empire Strikes Back, as it is the second movie in the trilogy, and Rogue One will be compared with Ewok stand alone movie The Caravan of Courage. Edwards even jokingly hung a poster of The Caravan of Courage in his office. When George Lucas came to visit, he tried to conceal the poster in order not to give the impression that he is making fun of the film. He is still uncertain whether he succeeded.
Edwards also has a poster of Apocalypse Now in his office. Once he told Jiang Wen that he wants to make a movie like Apocalypse Now, but set in the Star Wars universe.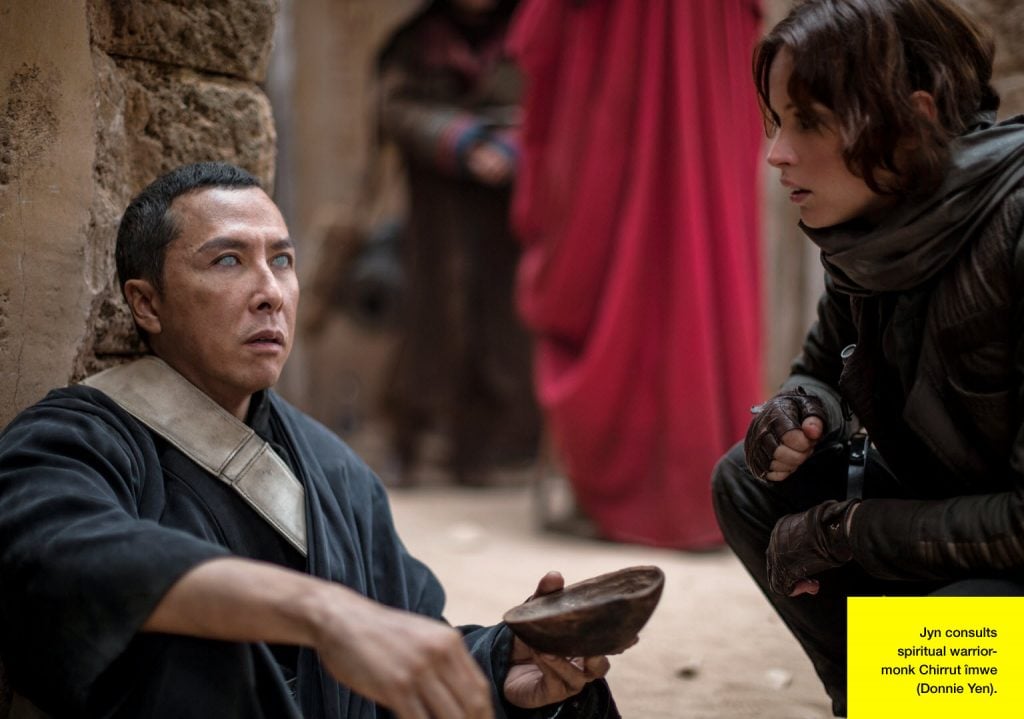 A visual inspiration for Edwards was Alejandro Inarritu's film Babel. 
Rogue One will mix handheld scenes with the classic style of old films, the latter will be used mainly for the imperial scenes.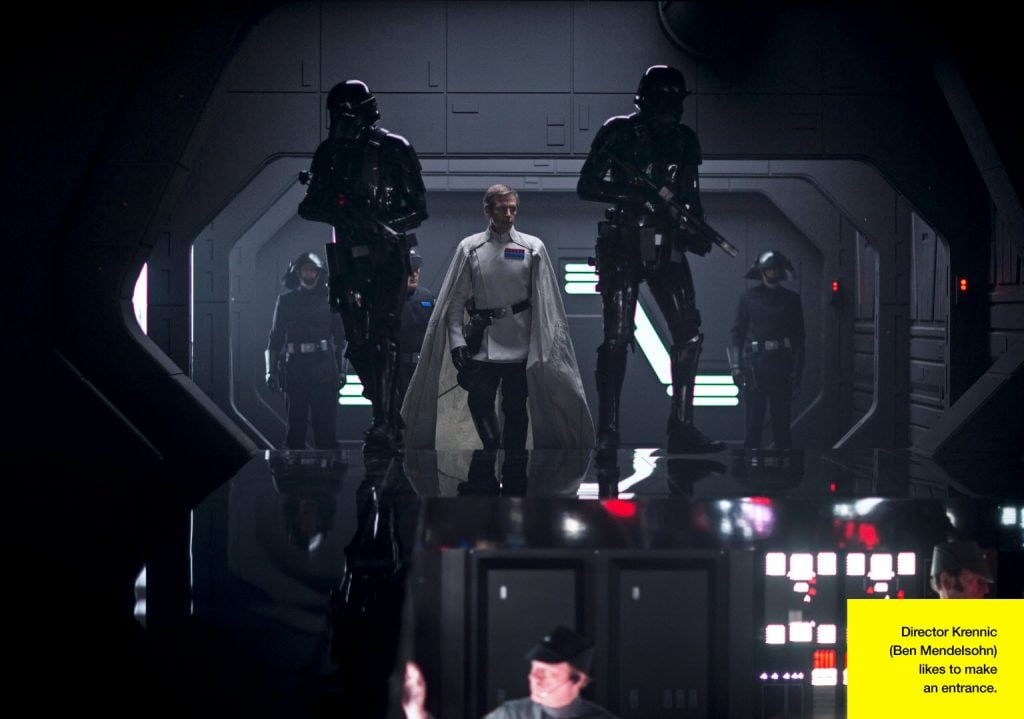 During the filming of the Vader-scenes, Edwards relied on his close study of classic films. He noted that no character should be placed higher than Vader's eye level. Even when Vader stands in the background, the figure in the foreground may not be positioned higher. "Vader is always the greatest person in a scene."
The Death Troopers are based on an old Ralph McQuarrie art. Their look is tall, thin and athletic. The extras that play the Death Troopers are well over 2 meters tall and very thin.
Bistan's (aka Space Monkey) character doesn't have a big role in the movie. He is an Iakaru, his home planet is currently unknown. He is played by Nick Kellington in costume and mask. The face is controlled by animatronics via radio.
There are even more images and details in Empire's latest issue. You can get a copy from the nearest news stand or subscribe for a digital issue HERE.
Source: StarWars-Union.de