Rogue One's Alan Tudyk Talks His K-2SO Character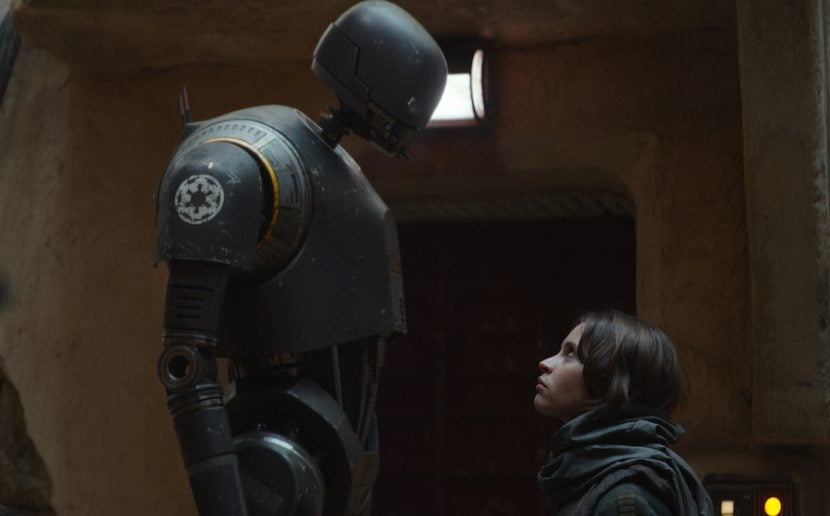 Alan Tudyk blasts into the world of motion-capture in Rogue One: A Story Wars Story, in which he plays a reprogrammed Imperial droid called K-2SO. Recently, the actor spoke with StarWars.com about his amazing new Rogue One character! Read on for more!
Yesterday, we revealed via Empire magazine a few more Rogue One: A Star Wars Story images that featured the new droid K-2SO, played by actor Alan Tudyk. Major details about the new character have been largely kept under wraps, but we do know that his character tags along with two Rebel soldiers on a daring mission.
StarWars.com recently caught up with the actor, to talk to him exclusively about bringing the new K-2SO droid to life, Anthony Daniels' choice of words upon learning it was a motion-capture performance, and if he's even realized that he actually is in a Star Wars film.
From StarWars.com
Q: In Entertainment Weekly, Rogue One: A Star Wars Story director Gareth Edwards describes Kaytoo as the antithesis of C-3PO with a little bit of Chewbacca's personality in a droid's body. Do you agree?

Kaytoo was formerly an Imperial droid, so he used to be on the other side. He was a security droid and then Cassian, Diego Luna's character, who owns Kaytoo, has done a memory wipe and reprograms Kaytoo to be a Rebel with the Alliance. Through that process, Kaytoo's personality changes. I approached it as if he were freed, almost like a governor on an engine that holds the personality back. The Empire was much more of a regimented world where you're much more forced to be in servitude of the Empire, which historically is the case. When he is reprogrammed, his personality comes out, which is a bit odd.
At Star Wars Celebration Europe, they showed a little bit of a clip of him. There was no sound to it; I narrated it. You see Felicity Jones' character hand me a bag, and she and Diego Luna's character walk off. And I stand there holding the bag for just a moment, and I just drop it, because I'm not into holding her bag. [Laughs] C-3PO would definitely hold the bag and watch over it. Kaytoo is maybe a bit too honest. At that moment, he's willful. It makes him a really fun character. For me, it made him much more human. I was very free to act within the confines of the script, but there were a lot of moments I could find, especially with such good actors, to express and be the unique character that Kaytoo is.

Q: Kaytoo is a motion-capture character. Did you enjoy the process?

[Yes.] I met Anthony Daniels at Star Wars Celebration Europe, who has worn an actual suit as C-3PO since the first Star Wars. He had to be screwed into it. To get out of it, it took a drill and some time. He was in the desert, as you know, and put up with a lot of harsh conditions. I was wearing stilts, which was very cool, because the character is tall. I was wearing these ILM-designed stilts that were almost a foot tall. That was my only real challenge. Anthony Daniels asked me what I wore on the shoot. He asked me if I wore a suit or if I were motion capture. I said, "I'm motion capturing it." He said, "You [expletive]!" [Laughs] That was his response, because he was envious of the comfort level he knew I had wearing a Spandex body suit versus a practical costume, which by the way he still fits into. He had to get smaller at one point, because his muscles were too big. He's a very special performer. I plan to be very large and lethargic in my 60s. [Laughs] I don't think I'll be wearing any stilts.
For the full interview go to StarWars.com
Rogue One: A Star Wars Story is set to hit theaters on December 16th.