Rogue One: A Star Wars Story Themed 3D Glasses Revealed!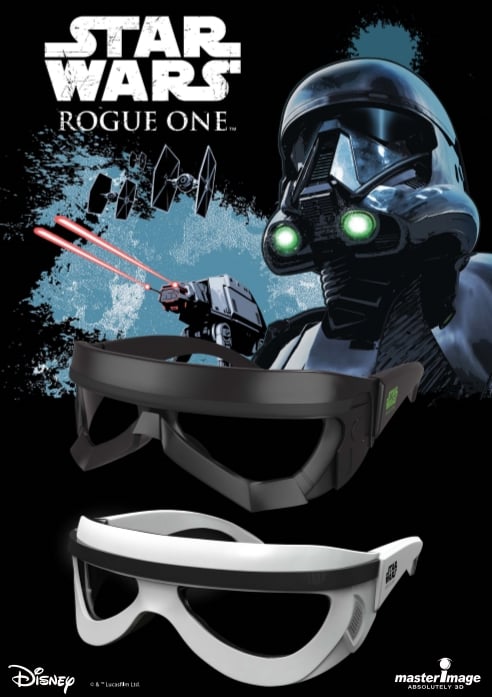 MasterImage3D has just revealed their Rogue One: A Star Wars Story themed 3D glasses. There are two versions available – Death Trooper (Black) and Stormtrooper (Black & White). They are one size fits all. Read on for the details…
From MasterImage3D:
Look3D, along with Lucasfilm and Disney, have created these Death Trooper & Stormtrooper inspired frames for the release of this year's most anticipated 3D movie. To get your hands on these truly unique 3D glasses, please contact us.
Here's the official datasheet, that you can download from the link above:
I am pretty sure the Death Trooper glasses will be the most wanted. Which one is your favorite?
Special thanks to Justin LaSalata