Could Star Wars be Heading Back to Norway?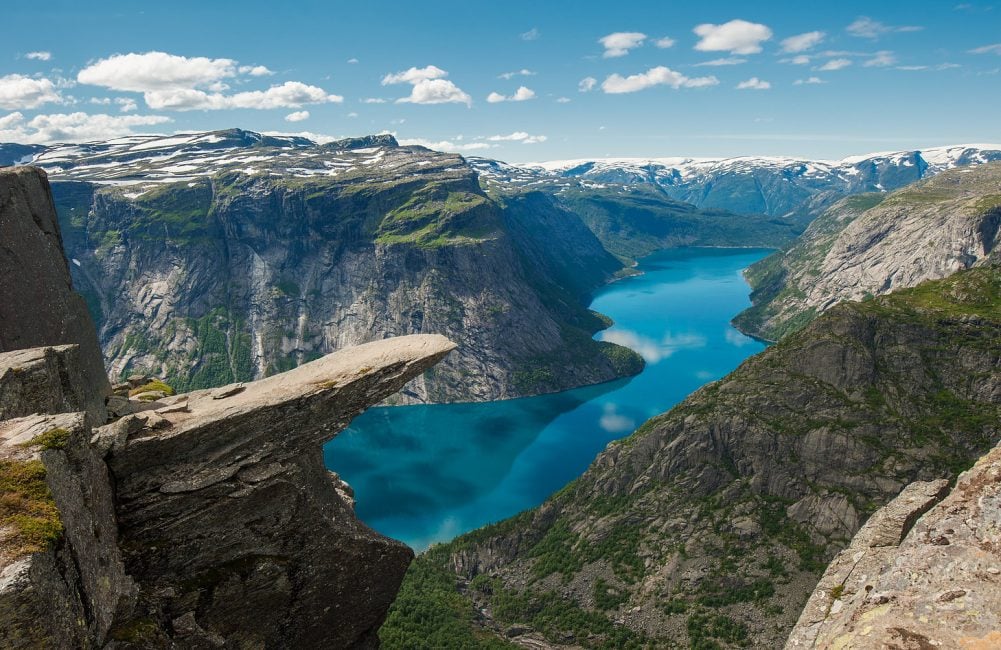 There are rumblings this morning that Lucasfilm may be eyeing Norway for possible location shooting for an upcoming Star Wars film. Will the Scandinavian landscape be returning to the GFFA for the first time since The Empire Strikes Back? Let's take a look…
Details are sketchy on Lucasfilm's intentions or the extent to which they've made any formal arrangements to film in Norway, but here's what we know so far…
According to an article in Norway's venerable Aftenposten newspaper, producers for an as-yet unidentified Star Wars movie have been scouting a spectacular scenic overlook – Preikestolen (Pulpit Rock) in Rogaland, in Norway's southwestern fjord region.
What's more, Aftenposten reports that Pulpit Rock is under consideration for one of the film's closing shots.
The biggest movie studios in Hollywood are sniffing around Pulpit Rock, Trolltunga, Folgefonna and Lofoten as locations for new blockbuster films.

Among other things, the final scenes in a brand new Star Wars movie from Lucasfilm will be shot at Pulpit Rock in Rogaland, if the American producers get their way. 

But the limited scope of Norway's incentive schemes for foreign filmmakers, combined with Norwegian bureaucracy, could be a sticking point for foreign countries looking to film here, warn film producers Per-Henry Borch and Tor Arne Øvrebø.
The article mentions that Borch accompanied LFL location scouts on a number of visits to Pulpit Rock and similar sites in western Norway in June and July.
Although the article doesn't identify the specific Star Wars movie that would film in Norway, it's reasonable to assume that locations were being scouted for the upcoming Han Solo spin-off movie or even Star Wars: Episode IX, which is scheduled for a December 2019 release.
As Star Wars fans know, the Hoth scenes in The Empire Strikes Back were filmed small town of Finse, Norway and nearby Hardangerjøkulen Glacier in 1979. This makes the prospect of Pulpit Rock or a comparable Norwegian site being selected for an upcoming Star Wars film particularly noteworthy, as it would be the first time in almost 40 years that a Star Wars production has used Norway for location shooting.
More on this as we uncover additional details!
Thanks to Harald Nystuen for the heads up.
Source: Aftenposten