Felicity Jones on the Rogue One Reshoots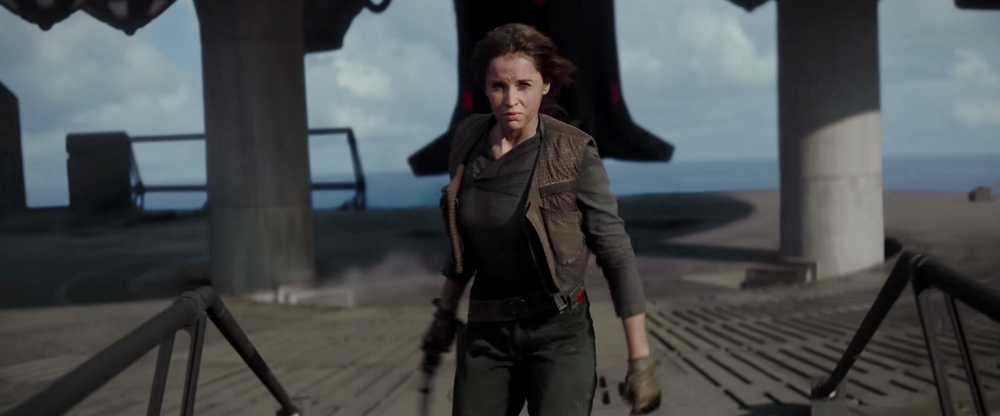 Oscar nominee Felicity Jones sat down with New York Magazine to discuss her latest projects. The 32-year-old actress had a busy year with a total of 4 roles in 2016. The biggest one of course is her portrayal of Sergeant Jyn Erso in the first Star Wars spin-off movie Rogue One: A Star Wars Story. Read on to find out what Felicity said about the Rogue One reshoots, and the physical challenges of the role…
From Vulture:
All three of your films this fall are very different from one another, and not a single one of them plops you in some Victorian costume drama, which is unusual for a young British actress.
It's an absolute joy not to be in a corset! But particularly with Rogue One and with Inferno, the action element is different for me. So from the pain of the corset, I've now gone to the pain of three-hour workouts and having to learn how to fight.

What was it like to be No. 1 on the call sheet of a massive film like Rogue One?

I have to say that punctuality isn't always my strong point, but when I was making that film, I made damn sure that I was on time every single day.

It's been reported that Rogue One has gone in for extensive reshoots. True?
Well, you often come back on films. It's just a way of building on what you already have and making the film the best it can be.

So the only downside to having to do reshoots is the resumption of those three-hour workouts?
The downside is that I have absolutely no life, and my friends think I disappeared off the face of the Earth, because I'm in a goddamn gym every morning.
Being a female lead in a Star Wars movie is really challenging. Proof for that are the numerous training videos that Daisy Ridley posted on Instagram during the filming of Star Wars: Episode VIII.
Do you think Felicity Jones will be a good fit for the Star Wars universe? Knowing that we never heard about her character in previous movies and TV series, do you think she will sacrifice herself at the end of the movie? Tell us what you think in the comments below.