Star Wars: Rogue One Reshoots to Add Levity; No Truth to Audience Screening Rumors.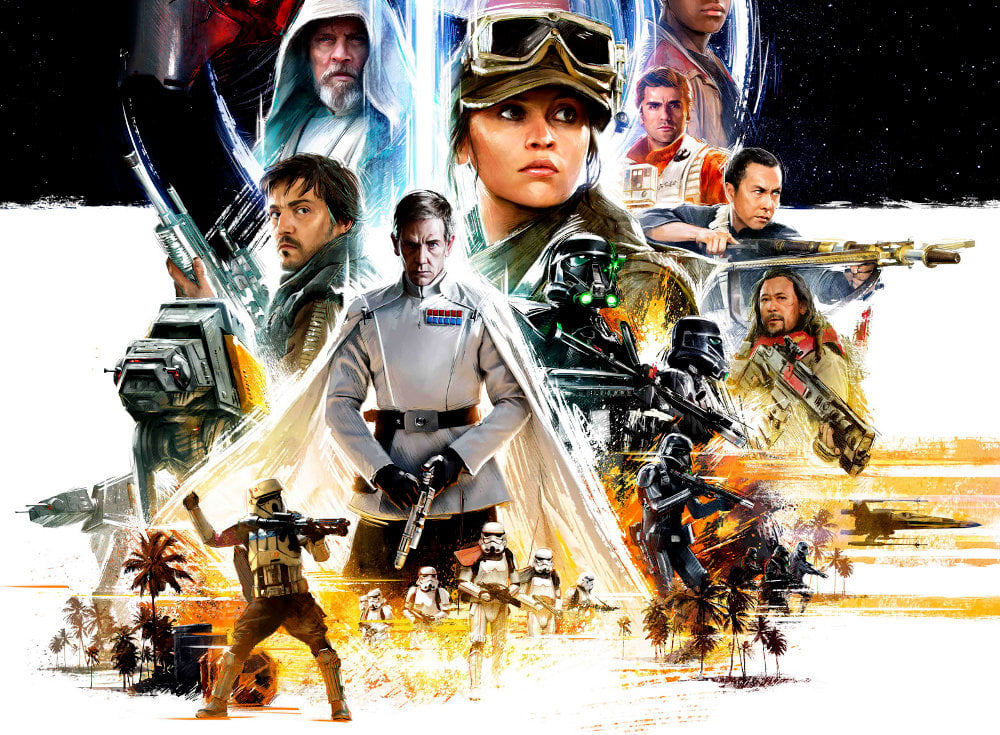 Two days ago (immediately after the news that Donnie Yen will do some Rogue One reshoots), there came a few rumors that the reshoots were being done because the movie was testing poorly with audiences. We intentionally didn't run this story after we asked a few friends if it is true. These rumors can safely be put to rest now – the only people who have seen the movie are executives, who ordered reshoots to keep the tone of the more serious Star Wars movie a little more in-line with the other films.
Deadline reports that the movie hasn't been screened with audiences, but only the executives:
The New York Post first reported the do-over on Rogue One; however, to clarify, there were no test screenings and rather a re-shoot decision was made after Disney suits and producers watched the initial cut of the highly anticipated first spinoff… According to sources, the first cut was lacking the edge that Force Awakens had, and the story needs to jell. The film's December 16 release date will not be affected, according to one insider — and with Comic-Con fast approaching, hopefully the studio might be able to tease fans with at least a little something.
In fact, according to Drew McWeeny from HitFix, Lucasfilm is said to be unconcerned with test screening the film at all:
In the case of Rogue One, what I've heard is that they are not test-screening the film at all, nor do they have any plans to test screen the film. Everything that's being done is being done because Lucasfilm and Disney screened the film internally, discussed it with Gareth Edwards, and then came up with a plan to figure out how to land every punch that the film means to throw. I hear that the film right now is good, but they want great. They don't want to launch the Star Wars Story brand with a good film; they want to launch it with a film that is embraced warmly by fandom, a film that proves that you don't have to tell the main Skywalker story to do something great in the larger Star Wars universe.

This explains the recent announcement to push Godzilla 2 back a bit. Edwards will no doubt be working right up to the moment he delivers Rogue One for release, which isn't unusual for a Star Wars film. JJ Abrams and his team were making pretty massive creative decisions about the movie right up until the moment the film had to lock print no matter what. In fact, every Star Wars film has taken advantage of some degree of additional photography, and George Lucas was careful to build in time for that after he finished his first cut of each of the prequels. Regardless of how well you think that worked out, Lucas did that because he could, and because he had faith that he could add value to the films using that extra shooting time.
So that's one big concern out of the way – the HitFix piece goes on to say that if they were really concerned with the movie's quality, then the reshoots would be longer and more hasty in nature.
The next part is bound to be a little bit contentious with some fans – if you were hoping for a bleak, unrelenting Star Wars movie that would resemble Warhammer 40,000 in terms of grim-darkness, well, that's where the rest of the report comes in. The Hollywood Reporter states that the reshoots are being done in part to make sure the movie feels a little less like Saving Private Ryan and a little more like the other Star Wars films:
Much of the cast and director Gareth Edwards will regroup in mid-June for another round of shooting. The move is happening after execs screened the film and felt it was tonally off with what a "classic" Star Wars movie should feel like… The goal of the reshoots will be to lighten the mood, bring some levity into the story and restore a sense of fun to the adventure.
It should be noted, however, that THR is also reporting that the initial cut was good, and that the reshoots are to make it great. Personally, I'm not too concerned with the movie being changed in order to be more in-line with the other Star Wars films. If Lucasfilm and Gareth Edwards have had long discussions about where they want to take the movie, then I'm sure they can find a good way to balance light moments with an overall grittier take on the setting.
One other thing to note is that THR's sources say that the movie ends just before the events of A New Hope, meaning that Rogue One's story is in pretty close proximity to the original film as far as the timeline goes. (Makes sense, considering that the Rebel Alliance had just scored their first major victory, and there wouldn't be too much time to juggle the plans.)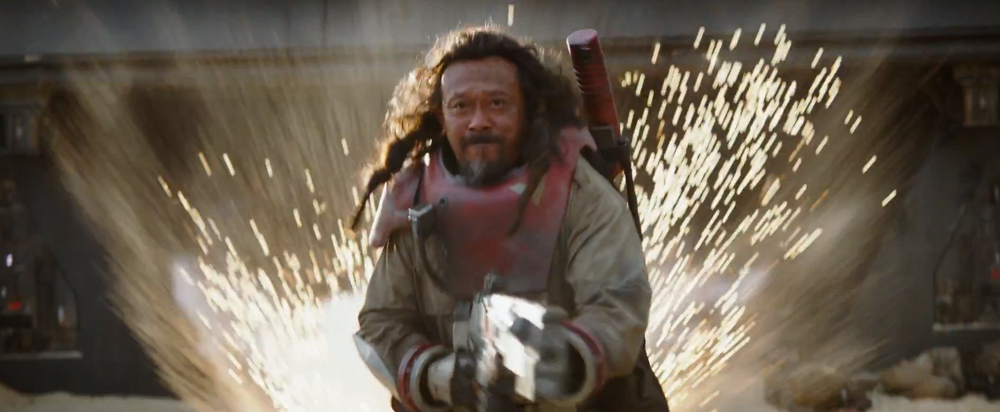 There's also a little matter regarding the content of the reshoots, particularly with an important character, according to a Variety reporter…
Sources say reshoots are expected on ROGUE 1; nothing to worry about, most of the shoot will involve the cameo of a very important character

— Justin Kroll (@krolljvar) May 31, 2016
So… yeah. If I had to guess, Darth Vader is probably gonna get a bit of a boost out of these reshoots, and there's no way to really look at that in a negative light. I wouldn't be surprised if the next trailer's "Chewie… We're home!" moment would reveal his presence in the film. (Some are also looking at a possible Han Solo cameo, but I'm pretty skeptical, considering that Alden Ehrenreich is playing a young version of the character instead of a character as old as Han was in A New Hope.)
Stay tuned to Star Wars News Net – your Force for news for all things concerning a Galaxy Far, Far Away.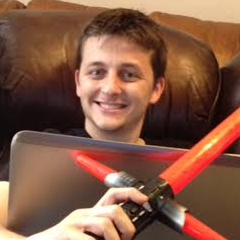 Grant has been a fan of Star Wars for as long as he can remember, having seen every movie on the big screen. When he's not hard at work with his college studies, he keeps himself busy by reporting on all kinds of Star Wars news for SWNN and general movie news on the sister site, Movie News Net. He served as a frequent commentator on SWNN's The Resistance Broadcast.