Ben Mendelsohn Talks Rogue One, The Most Anticipated Movie of 2016!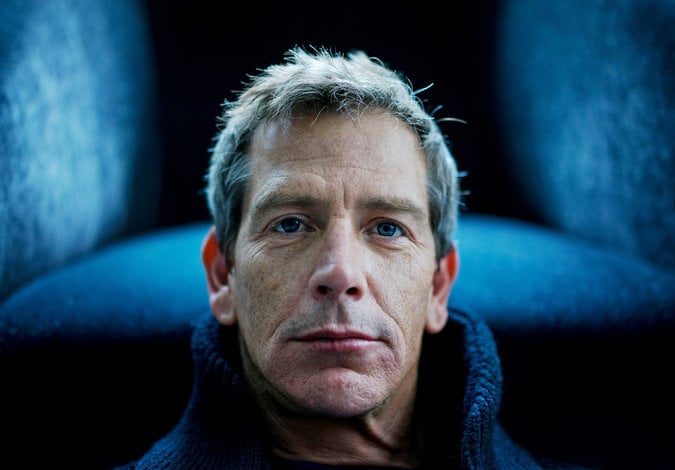 Ben Mendelsohn has just received a Golden Globe nomination for his work on the TV series Bloodline. Deadline caught up with the actor and discussed what we can expect from his current projects Bloodline season 2 and Rogue One: A Star Wars Story.
Rogue One began production back in August 2015, and apart from the official cast photo and rough plot outline, we don't know much more. This article confirms that Mendelsohn has already finished filming his scenes. As we know Episode VIII starts filming in a few weeks time and I am pretty sure that very soon we will get official confirmation that Rogue One has wrapped filming. Probably after The Force Awakens breaks a few more box office records.
From Deadline:
You've now concluded shooting on Rogue One: A Star Wars Story. How would you describe your personal relationship to the Star Wars franchise?

I'm a child of it. So it was, like, 1977, and I was there—big time. What can I say? I bought it. I bought it lock, stock and barrel. I've been a fan of it forever. It's Star Wars, and there's nothing more that you can say about that, because anyone that actually knows what that means, they get it.

What does it feel like to find yourself involved with the biggest franchise in the history of cinema?

It's a great honor and it puts a lot of things in perspective. I am but a small part of that entire world. That's an extraordinary world to feel like you've got the chance to put a brush stroke or two on. It's a beautiful thing.

Was it a bit of a shock to suddenly be involved with a huge blockbuster? You've acted in so many great indie films over the past several years that have been critically lauded but have not performed at the box office in the way they should have.

I am right there with you on that. It was a big shock when I first became aware that that's how things were looking. Shock is the wrong kind of word. It's more like a big jolt. It's a bit stupefying. However, I've been at the fringes of some of this stuff before, so I've experienced a bit of that dimension. But then again, the thing of it is, once you get over the dimension then you get down to the work. And that's where it gets wonderfully doable, and you get your scale back on it. It's just an absolute joy to look up when you're spending a day acting and see that Star Wars world in front of you. You can't really have a bad day when you're doing that.

What can we expect from this Star Wars spin-off?

I wouldn't want to spoil anything for anyone on those levels. That's always the same, whether it be Bloodline or Star Wars or Neighbors, for that matter, which is an Australian soap. I wouldn't tell. But you can expect something pretty special, I'd like to think. I was in the audience for number seven and it was delightful. It exceeded my wildest hopes and dreams for what it might be. It's a beautiful film. So we've got something to reach for and that's a good thing.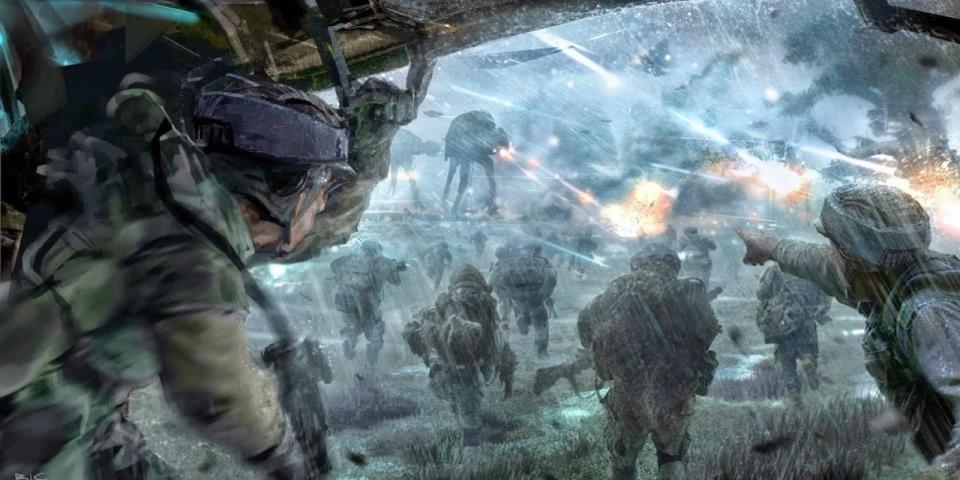 Fan Art
Speaking about Rogue One, Deadline also posted a curious survey conducted by Fandango, according to which Gareth Edwards' movie is the most anticipated movie for the year. That was really surprising to me considering that the regular viewer (non Star Wars fans) doesn't even know that there will be another Star Wars movie between Episode VII and Episode VIII. Probably they gave the participants a list of movies to pick from. Here's the list:
Most Anticipated Movie:
1.  "Rogue One: A Star Wars Story" (December 16)
2. "Finding Dory" (June 17)
3. "Batman v Superman: Dawn of Justice" (March 25)
4. Untitled Jason Bourne Movie (July 29)
5. "Captain America: Civil War" (May 6)
6. "Star Trek Beyond" (July 22)
7. "Independence Day: Resurgence" (June 24)
8. "X-Men: Apocalypse" (May 27)
9. "Zoolander No. 2" (February 12)
10. "The Jungle Book" (April 15)